ONEXPLAYER Mini PRO Handheld PC
AMD Ryzen™ 7 6800U CPU
AMD Radeon™ 680M
Up to 32GB Dual-Channel LPDDR5 @ 6400MT/s
Up to 2TB High-Speed PCI-E NVMe SSD
USB 4 Port (eGPU + Multiple Displays)
WiFi 6 & Bluetooth 5.0 Support
Starting at £1,109.95 Incl. VATStarting at £924.96 Excl. VAT
Description
The ONEXPLAYER Mini Pro handheld gaming PC offers high end AAA Windows gaming performance while on the go.
The ONEXPLAYER Mini Pro features the AMD Ryzen 7 6800U processor with 8 cores and 16 threads running up to 4.7GHz at variable 15-28W TDP. Combined with the high-performance AMD Radeon 680M graphics with 12 cores running up to 2200Mhz, it allows gamers to experience AAA gaming on a handheld gaming PC.
There is a choice of 16GB or 32GB of LPDDR5 RAM running at 6400MT/s inside the ONEXPLAYER Mini Pro. The handheld gaming PC has a choice of 512GB, 1TB or 2TB of M.2 2280 NVMe Storage, PCle 3.0 x4 SSD.
The 7 inch IPS 10-point touchscreen on the ONEXPLAYER Mini Pro has a resolution of 1920×1200 with great vibrancy and definition. The handheld gaming PC features clickable dual analogue sticks, D-pad and gaming buttons, along with additional shortcut buttons for fast access to tasks and Gamer Centre for optimising the handheld.
Connectivity is still important on a handheld gaming PC and the ONEXPLAYER Mini Pro features two USB-C 4.0 ports which you can connect high speed hardware including external graphics cards (eGPU). There is also a USB-A port for connecting peripherals to.
With the ONEXPLAYER Mini Pro handheld gaming PC you can enjoy high speed and reliable wireless data transfer with WiFi 6 and Bluetooth 5.
Measuring only 10.2 x 4.17 x 0.9 inches (26 x 10.6 x 2.3 cm) and weighing around 599g, the ONEXPLAYER Mini Pro handheld gaming PC is very portable. With the 12450mAh 48Wh rechargeable battery, you can game without being near a mains supply. It is ideal for your daily commute or for when travelling.
The ONEXPLAYER Mini Pro handheld gaming PC is excellent for high-end gaming capable of playing the latest Window AAA titles at full 60 FPS rates. And not forgetting for retro gaming and more modern gaming it supports up to the most recent handhelds.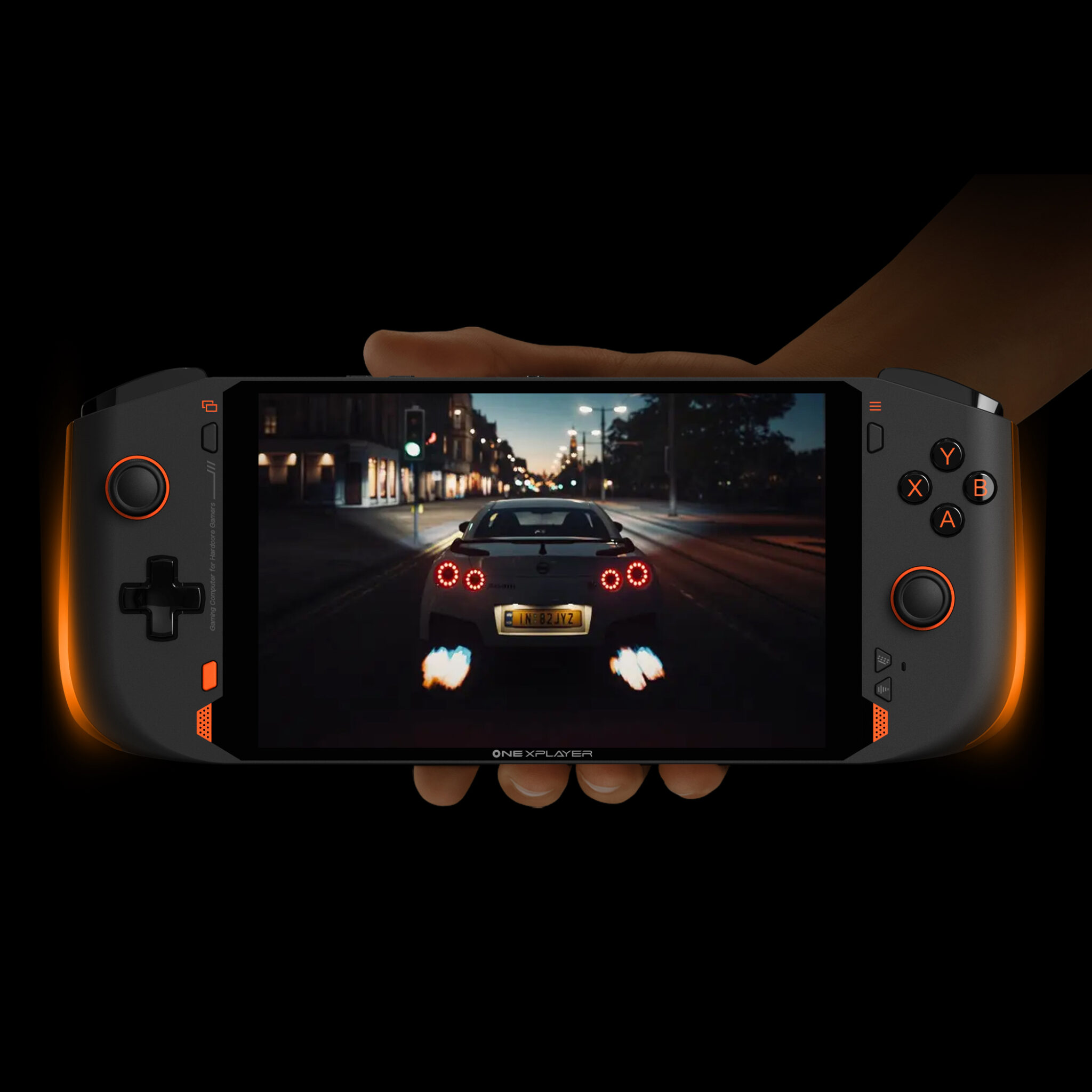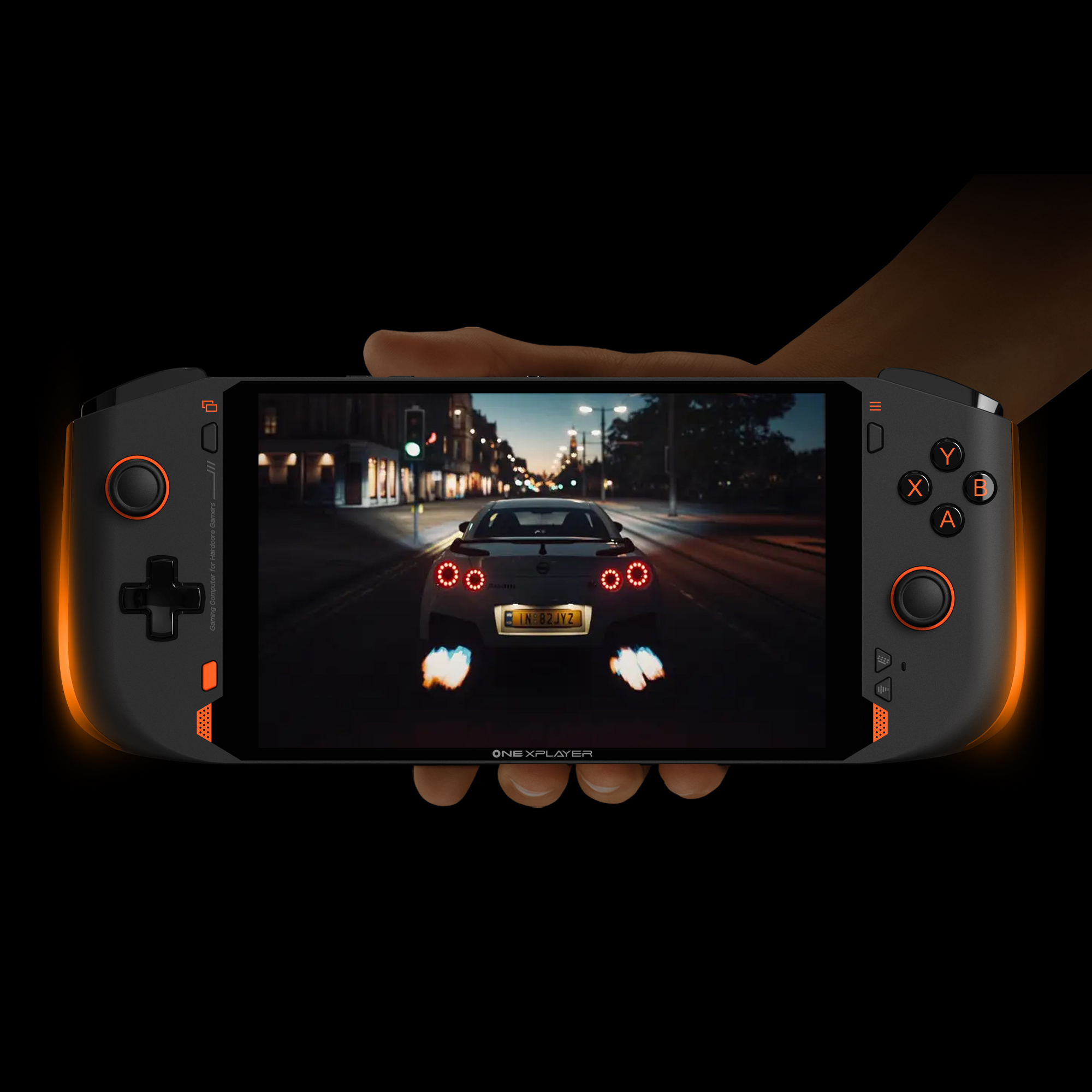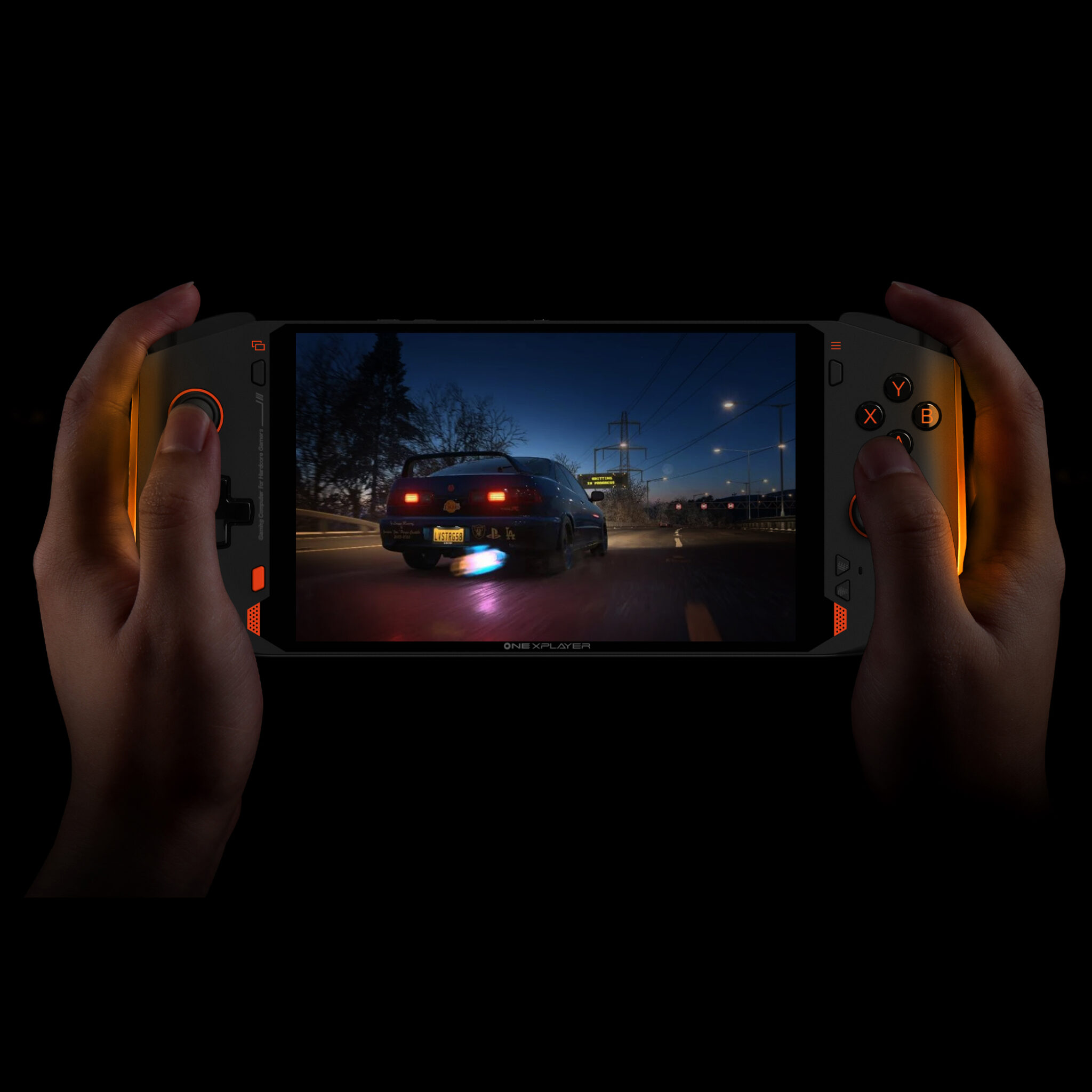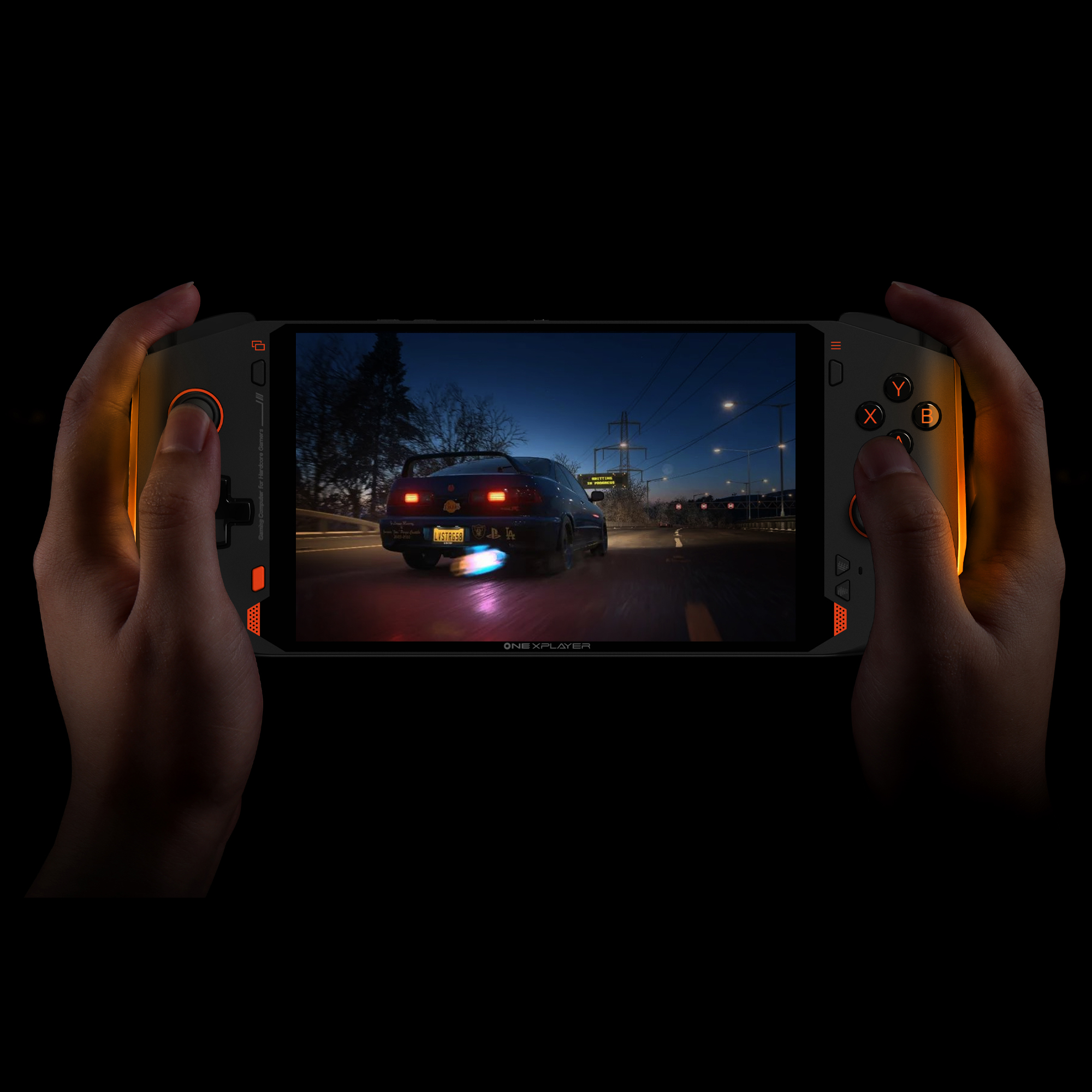 Technical Specifications
Softwares
OS
Windows 11
Processor
Brand
AMD
Model
Ryzen™ 7 6800U​
Arhitecture
TSMC 6nm FinFET
Cores
8
Threads
16
Turbo Frequency
Up to 4.7GHz
Graphics Processor
Brand
AMD
Model
Radeon™ 680M
Turbo Frequency
2200Mhz
Core
12
Screen
Technology
7 Inch FHD IPS Screen
Resolution
1920 x 1200
PPI
323
Multi-Touch
10-Point
Memory/Storage
RAM
up to 32GB LPDDR5
Speed RAM
6400 MT/s
Storage
M.2 2280(NVMe) Storage, PCle 3.0 x4
Storage Speed
2242 MB/s Reading / 1798MB/s Writing
Network
Wi-Fi
6
Bluetooth
5
I/O Interface
USB
2x USB-C 4.0 , 1x USB-A 3.0
Audio
1x 3.5mm Audio Interface
Battery
48wh High-Capacity
Fast Charge
65W
Other Specification
Product Dimensions
1260mm*106mm*23mm
Product Weight
599g
Gyroscope sensor
✓
Hall Sensor Joystick
✓
Dual Sensitive Bumper
✓
Dual Linear Trigger
✓
Dual Stereo Sound Speakers
✓
Dual Vibration Motors
✓
Dual Copper Cooling Tube
✓
Aluminum Heat Sink
✓
Ultra-high Speed Fan
✓
Skin Coating
✓
Support docking,
✓
Package Includes
1 * USB Type-C Cable
1 * Power Adapter
1 * User manual
Please Note
In line with the policy of continued development, the manufacturer reserves the right to amend the specifications without prior notification. The illustrations in the user manual are for reference only.
Reviews
Fast Delivery, great item, shame is was not sealed and had been used
Great product and fast delivery. Only issue I had was the item was open and the item had been used. When I contacted support I was told this was for testing purposes. Item purchased was £1200 OneXplayer mini and tbh I would have expected a fully sealed item. Support told me I have a 12 months warranty which eased my mind but I do think items should be full sealed.
Better than steam deck(have both)
Onexplayer mini pro personal honest review:
I am using this device for 2 weeks
and I can say first things that comes to my mind are
Pros:
-599g compared to steam deck 669g iits a difference, I was using windows on steam deck so I had external SSD and hub it was so heavy
- running far better video games
I tested out FIFA 23, Efootball,Forza Horizon 5, MW2, Crysis 3 remastered, Outriders, Dead Cells. All of them run great, the biggest problem I had with running mw2 at
steady 60fps, when you uncap them on low settings you get around 103-119fps but stutters and screen tearing due to 60hz but after some adjustments it runs good
-Design
Cons:
Sometimes you just have to re-calibrate joysticks for like 10 times in a row to get your perfect 0.3 but may I am doing it wrongly
-battery, is not top notch. If you play games like Forza or FIFA don't expect it to last 2 hours on high settings
- cable that comes with it, usb c just came off from cable and stayed inside my device, just bought another one.
-Joysticks are not great if calibrated wrongly, in FPS
Honestly? Is it worth 1k£ approx?
I am happy with this device but I wouldn't pay for it again 1k, in steam deck you have you don't have this issues with joysticks but you have limited software(by default). My opinion is this company should do better, but still is a powerful device and you would be happy with it even if you spend that much money, but you would notice that it should don't have any joystick problems if you pay that much
Great device, better than steam deck
I have both steam dekx and onexplayer mini pro. I have to say onexplayer is overall better here are pros and cons
Pros:
-Lighter, 599g compared to steam deck's 669g
- Overall run most games better than steam deck, like performance is definitely better. Only with MW2 I have had problems
-Graphics looks very nice but you are limited to 3gb VRAM(16gb, 1tb version) unless devs gives you power to change it UMA BUFFER in bios
-Design- Is a personal thing but for me it looks more professional than steam deck
-Quality- device looks great and feels sturdy, device as a device is good but the charger and cable that comes with it is just not good
Cons:
-sometimes you have to re calibrate controller, quite annoying but duable
-the cable that comes with it is weak and the usb c just came off and ended up buying different one
The customer service is so good, I had a problem with DHL delivering my package on time and ended up getting it another day, but they refunded my delivery, always replied me in 1-2 hours period of time. Their services care about their customers unlike some companies. I would definitely buy more from DroiX cos they are trustworthy company.
Fast fast
Fantastic little beast of a machine. Screen is amazing. Can view perfectly from any angle I've used it at. Colours are good and the response time is good. No play in any of the controls and everything feels nice and solid. This thing is faster than my desktop. Plays aaa games at ultra settings. Haven't seen any lag or dropped frames and have turned the tdp down to 15 to keeps the fans low. Shipping was very quick. Had 1 issue with stick drift but found that this thing has a built-in configuration setting, hold the 2 menu buttons until a light comes on then circle the sticks and pull the shoulder buttons, done. Don't remember seeing that in the instructions though. Greet little thing and seriously fast.
Amazing 2 day delivery great pc
I am enjoying my onexplayer mini pro and already playing games like elden ring and MW2 very great graphics. It's not pocketable but is easy to travel with.
ONEXPLAYER Mini PRO Handheld PC
Starting at £1,109.95 Incl. VATStarting at £924.96 Excl. VAT