Beelink GS-King X 4K Android TV Box
Based on the latest Amlogic Chipset – S922X-H
Android 9 Pie + NAS System
4K UltraHD @75Hz Video Output ; Dolby DTS
4GB RAM – 64GB Storage
2x 3.5″ HDD Bay – Up to 32TB
£249.95 Incl. VAT£208.29 Excl. VAT
Great Accessories
Based on the latest Amlogic Chipset – S922X-H
Android 9 Pie + NAS System
4K UltraHD @75Hz Video Output ; Dolby DTS
4GB RAM – 64GB Storage
2x 3.5″ HDD Bay – Up to 32TB

£

9.95 Incl. VAT

£

7.96 Incl. VAT

Based on the latest Amlogic Chipset – S922X-H
Android 9 Pie + NAS System
4K UltraHD @75Hz Video Output ; Dolby DTS
4GB RAM – 64GB Storage
2x 3.5″ HDD Bay – Up to 32TB

£

11.95 Incl. VAT

£

9.59 Incl. VAT
Description
From the minds behind the GT King, and the GT King Pro, comes the latest iteration of the high-end Android box – the GS-King X enters the stage, sporting a plethora of features that make it a must-have for anyone looking for a premium multimedia experience.
Sporting the Hexa-core Amlogic S922X-H alongside the ARM Mali-G52 MP6 GPU, and a respectable 4GB of DDR4 RAM, the GS-King X is extremely versatile in operation, capable of handling high-quality streams and Android gaming! All while wrapped up in a respectably sized magnesium alloy shell at 118x165x108mm dimension-wise.
New to the GS-King X is the ability to support two full-sized 3.5-inch Hard Drives, up to a gargantuan maximum of 32TB. This makes it perfect to use as an Android NAS in tandem with regular streaming and gaming activities. Store all your shows, documents, and drives with no issue.
On top of the expandable storage, the GS-King X also comes with the respectable 64GB of eMMC flash storage, and a slot for a microSD card.
Further cementing the GS-King X's position as a premium Android Box is the plethora of connectivity options located in the rear of the device.
Need Hi-Fi RCA output for your audio?
How about optical S/PDIF?
Or perhaps you just want to keep things simple with 4K-capable HDMI and 3.5mm audio?
Whatever the use case, the GS-King X has you covered! There are also four USB 3.0 ports for speedy connectivity with a variety of devices.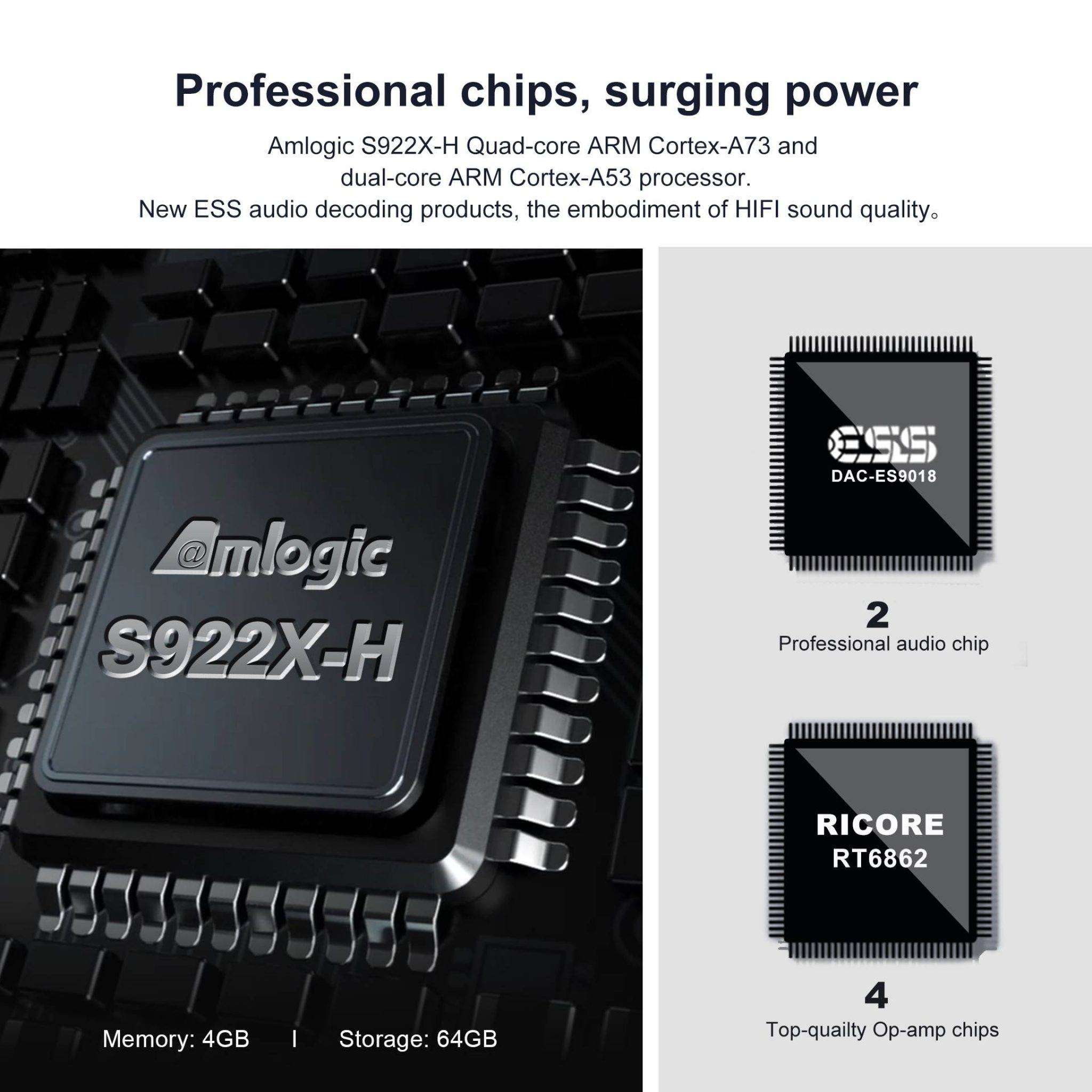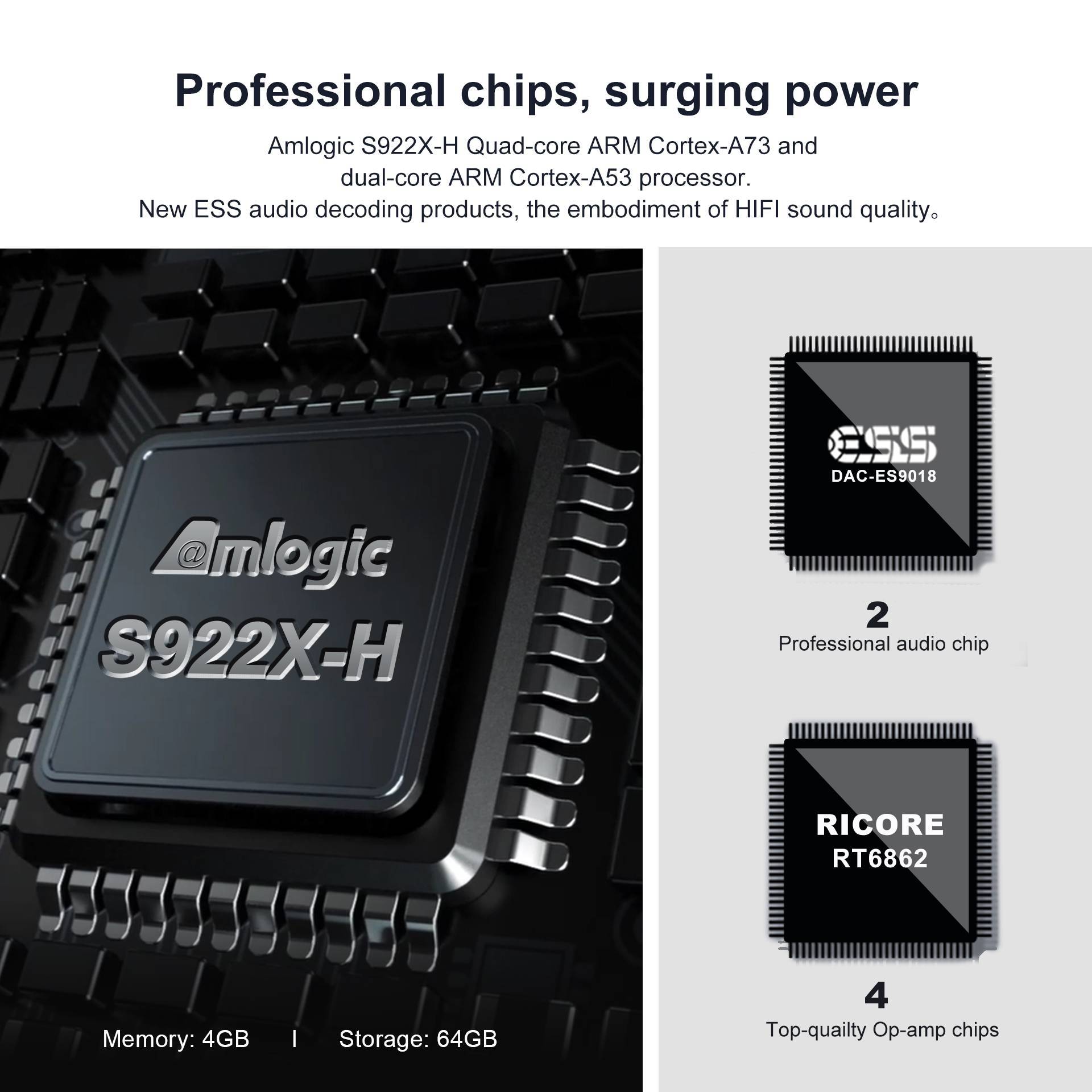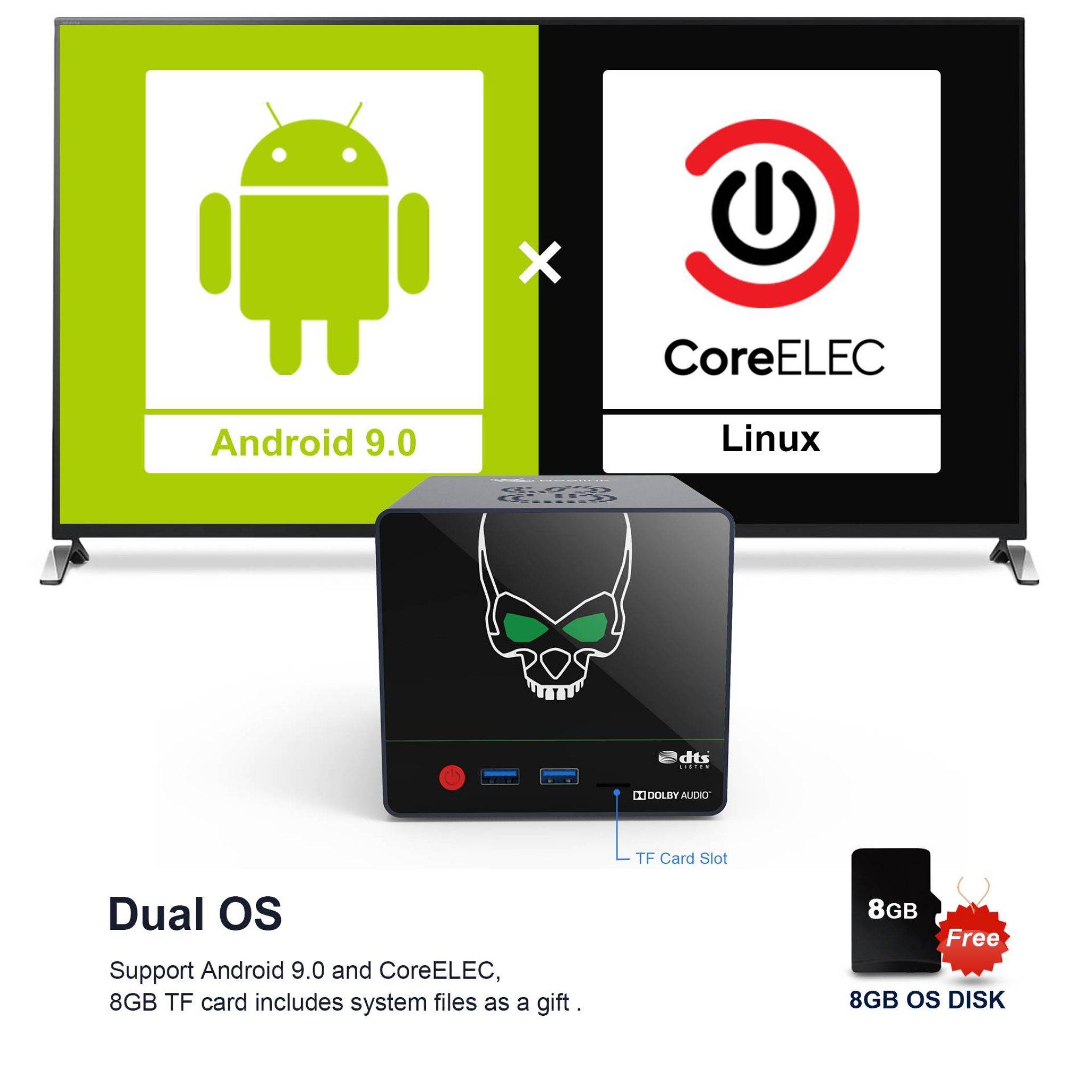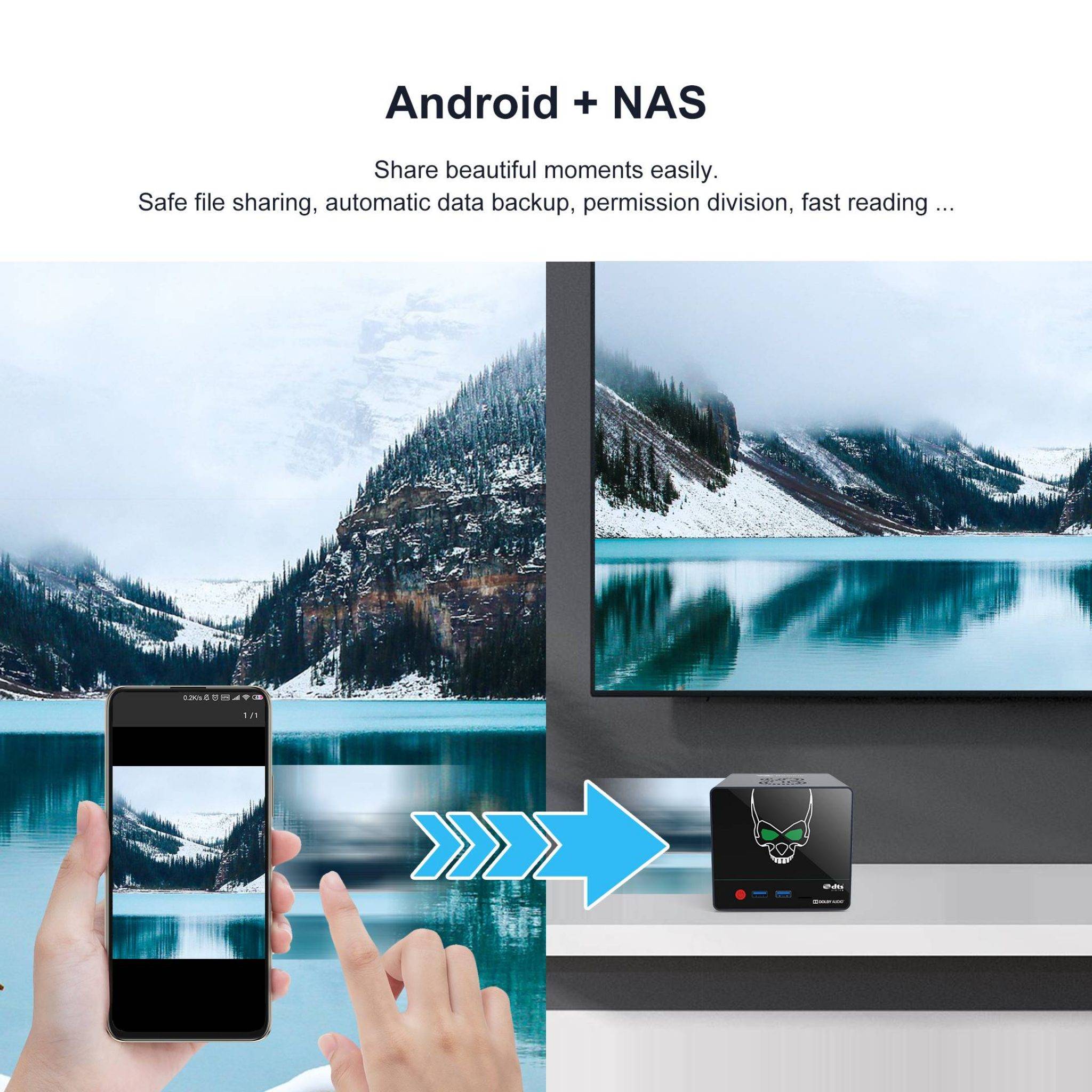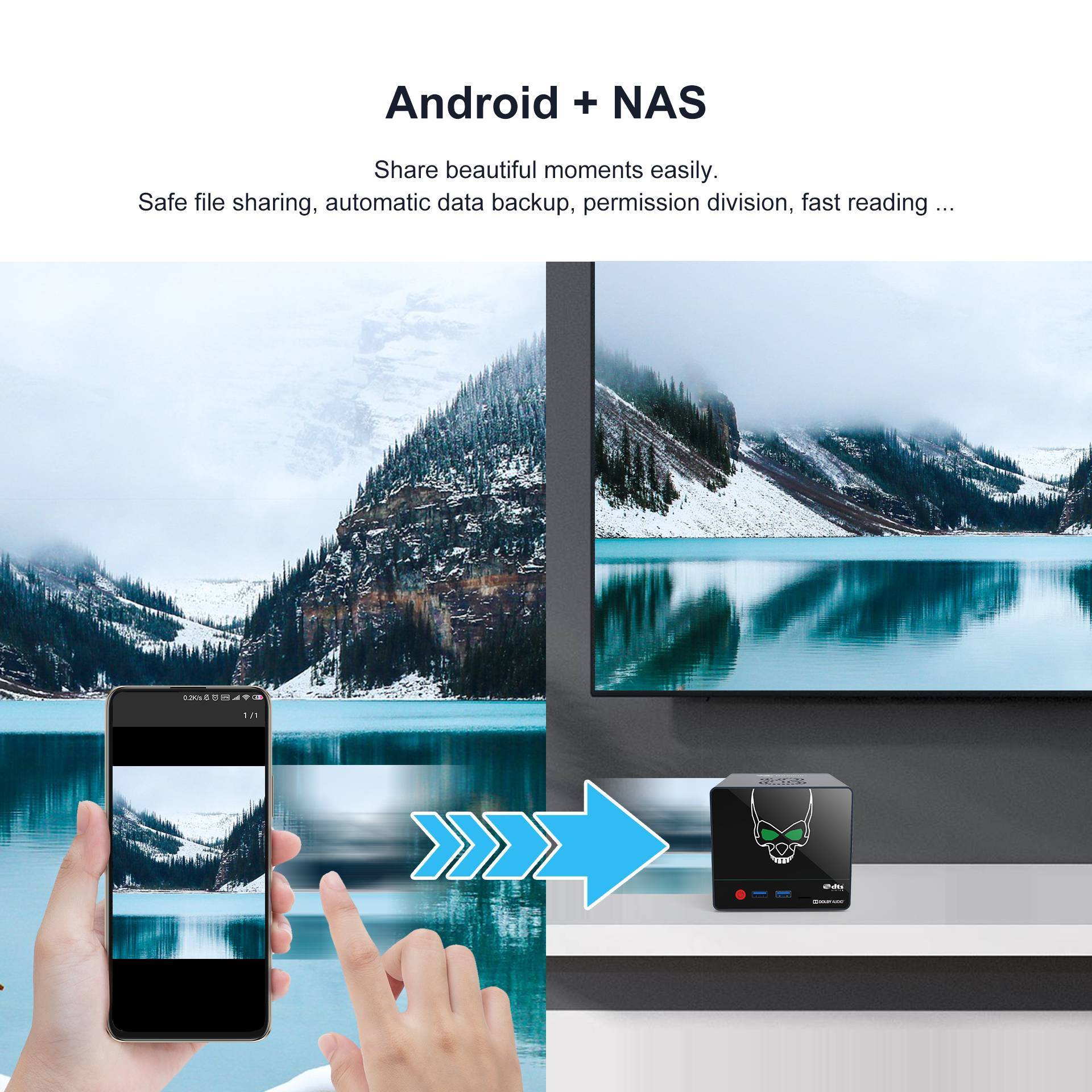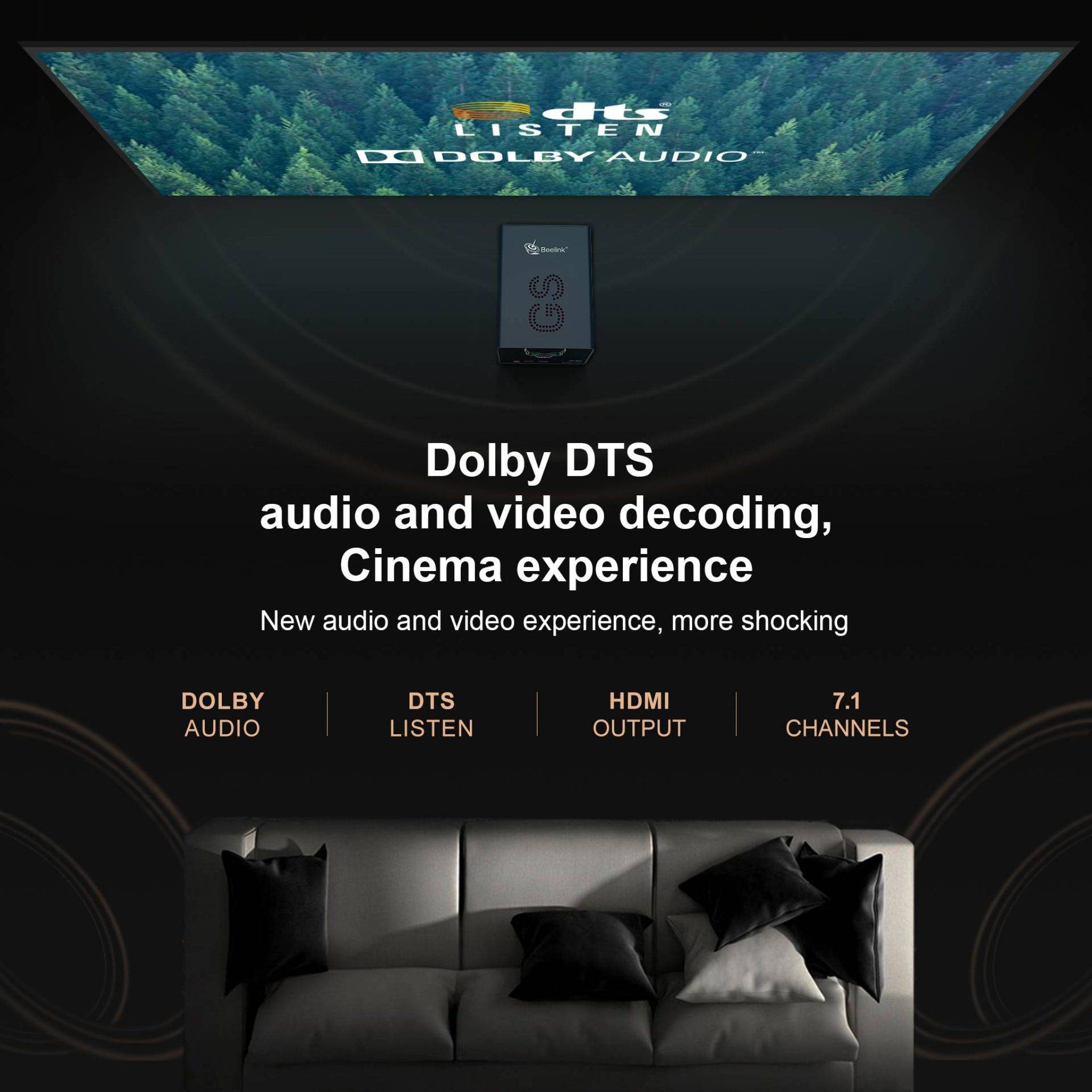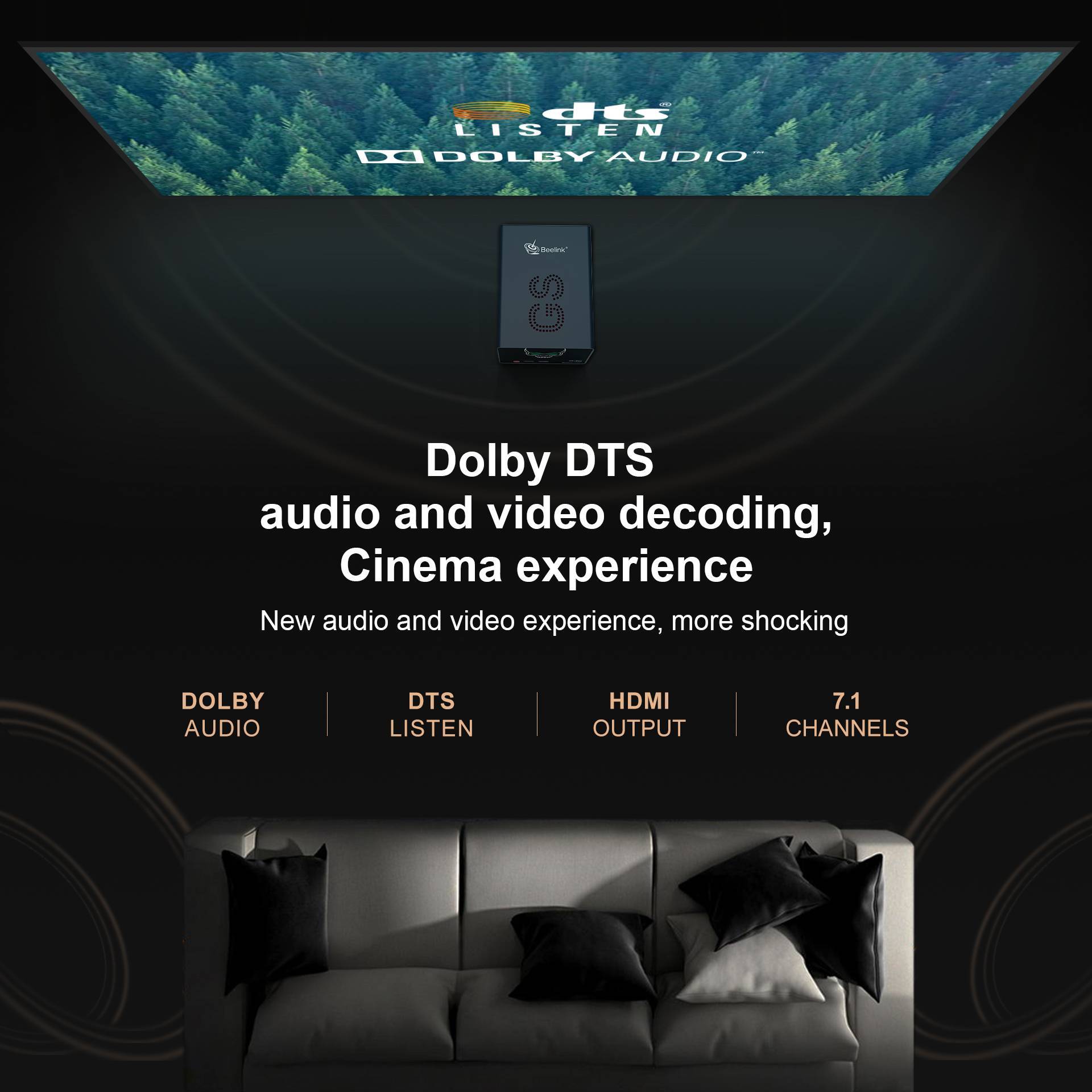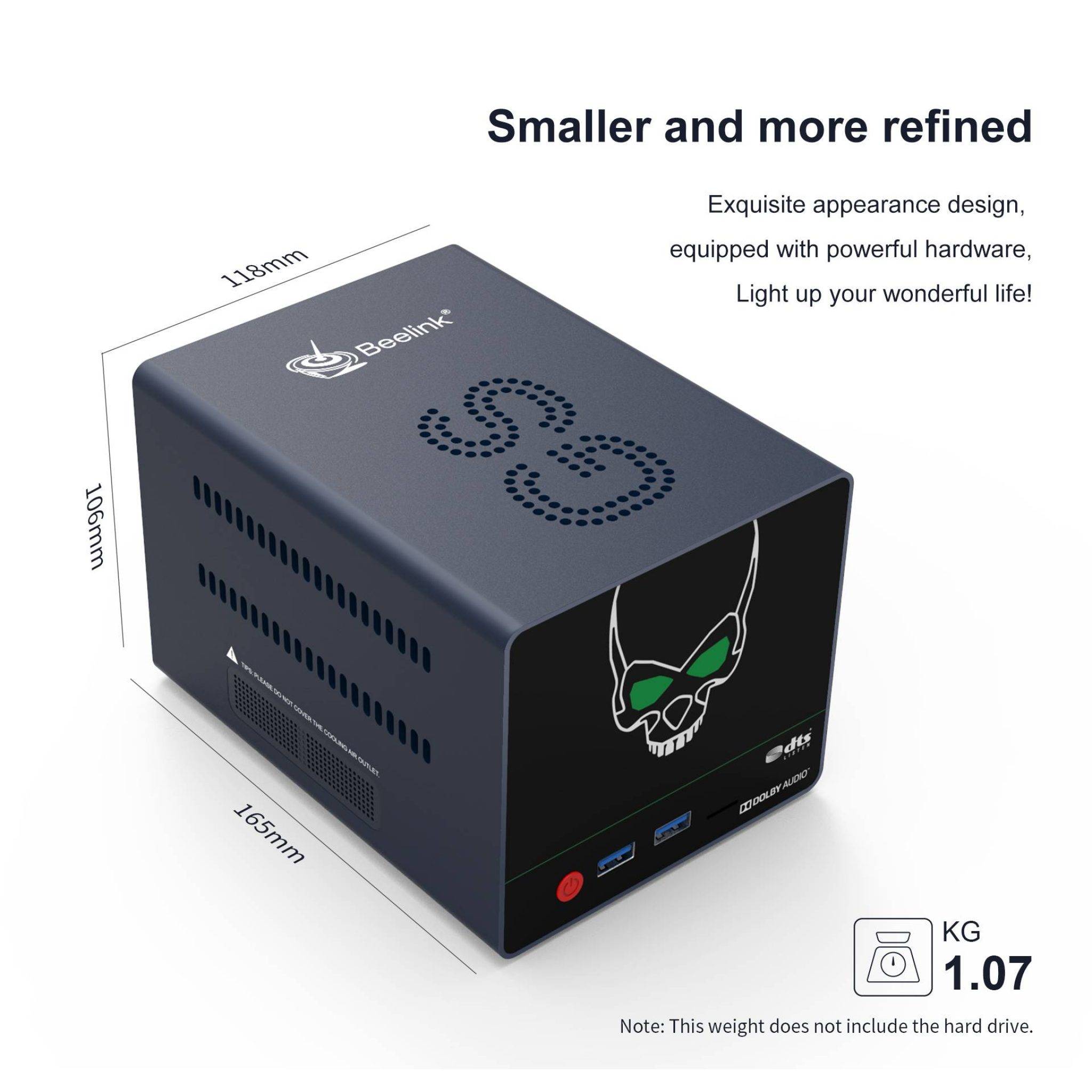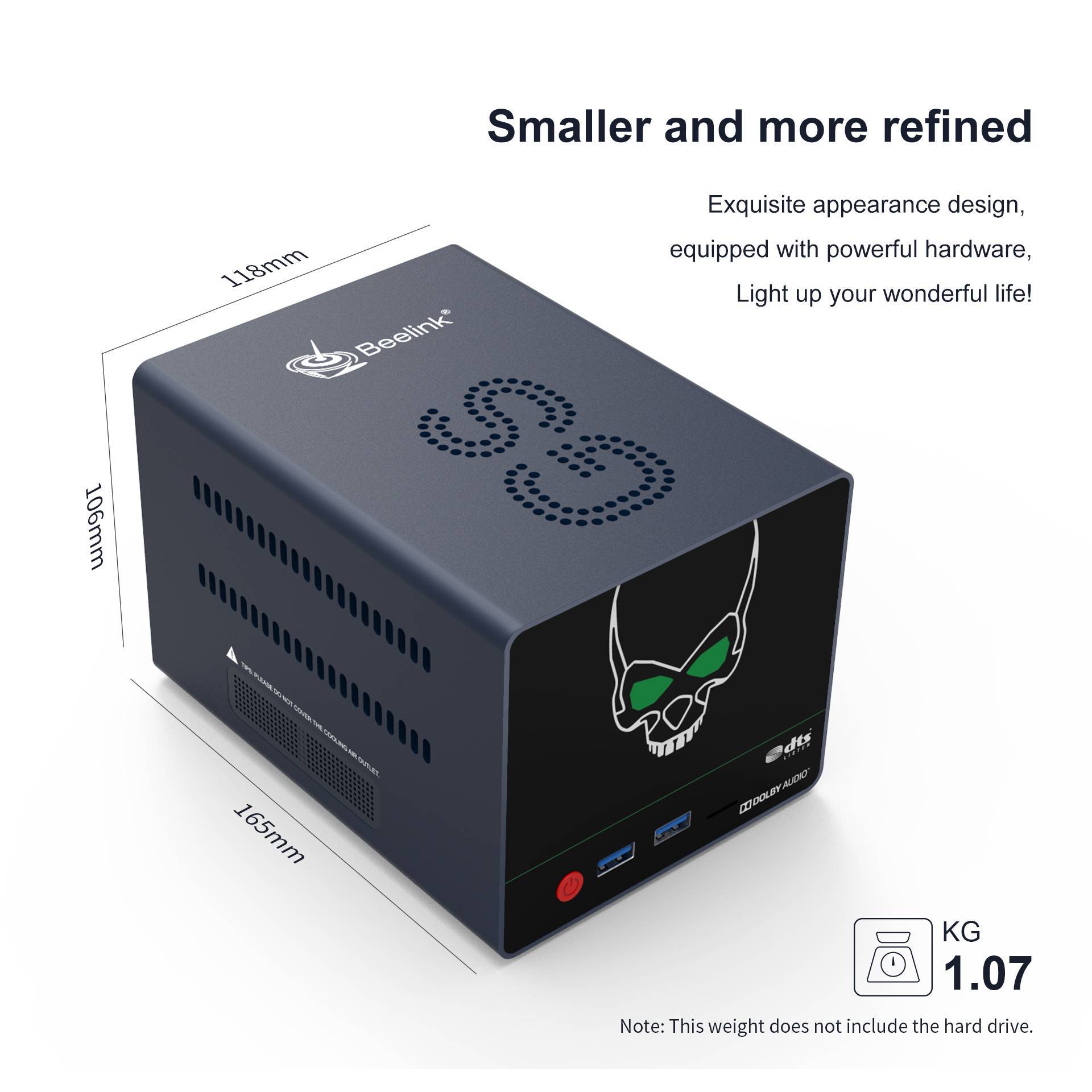 Technical Specifications
Softwares
OS
Android 9 Pie
Processor
Processor
AMlogic S922X-H ; Hexa-Core SoC
Cooling
Active Cooling Method
GPU
Model
Mali G52-MP6
Audio/Video
Video
HDMI Version: 2.1 ; 4K Output@75Hz ; Function: HDCP
Audio Channel
7.1 Surround Sound Output
3.5mm Audio Output
✓
SPDIF Audio Output
✓
L/R Audio Output
✓
BAL Audio Output
✓
Memory (RAM)
Capacity
4GB
Technology
LPDDR4
Storage (ROM)
Capacity
64GB
Technology
eMMC
Expandable Storage
Internal
2x 3.5" HDD - Up to 32TB
External
MicroSD Card - Up to 128GB
Dimension/Weight
Product Dimensions
(L x W x H): 16.50 x 11.80 x 10.60 cm / 6.49 x 4.64 x 4.17 inches
Product Weight
1073g
Package Dimensions
(L x W x H): 19.10 x 17.90 x 13.20 cm / 7.51 x 7.04 x 5.19 inches
Package Weight
2020g
Software Included

Google Play Store
Download online, enjoy offline. Google Play is available on all devices at anytime. Get the best titles on your device now and enjoy them anytime.
Package Includes
1* Beelink GS-King X
1* Air Mouse w/ Microphone
1* HDMI Cable
1* Power Adapter
2* 3.5" HDD Brackets
1* User Manual
Please Note
In line with the policy of continued development, the manufacturer reserves the right to amend the specifications without prior notification. The illustrations in the user manual are for reference only.
Reviews
BEELINK-GS-KING-X
Great Android box the onboard DAC and pre amp sound really good lots of connectivity makes an awesome music streaming device aswell as movies etc....quick easy to use and looks the part aswell...
Well pleased.
X4 Pro is a good device, does the job
We mainly use it for watching Youtube, Netflix and IPTV television via built-in internet browser player and everything is working as it should. The device is fast enough for the price, we don't get many lags.
X4pro
Excellent box great update from my older bx
X4 PRO Digital Signage Android
X4 PRO Digital Signage Android TV BOX
Nice box
Good box for films TV sports Just download your favourate APK or Kodi build Great box for price
Beelink GS-King X 4K Android TV Box
£249.95 Incl. VAT£208.29 Excl. VAT