DroiX CK2 Intel i7 Windows 10 Ultra HTPC
Intel® Core™ i7-7500U Processor, 8GB DDR4 RAM and 256GB NVMe SSD Storage
Windows 10 PRO Pre-Installed
Multiple Displays Output
2.5″ HDD/SSD Bay for Expandable Storage
Dual-Band Wi-Fi w/ 1GB/s RJ45 Port
Starting at £364.95 Incl. VATStarting at £304.13 Excl. VAT
Description
This product comes in the following configurations:
256GB NVMe SSD, 8GB Single-Channel DDR4 RAM
512GB NVMe SSD, 16GB Single-Channel DDR4 RAM
The DroiX CK2 is a small but high performance mini PC. It features a high performance Intel Core i7-7500U Kaby Lake processor which runs up to 3.9GHz. A choice of two configurations are available with 8GB DDR4 RAM and 256GB NVMe SSD storage. The second being 16GB fast DDR4 RAM and 512GB high speed NVMe SSD storage. A fully licensed Windows 10 Professional edition is included with both configurations.
The Intel HD Graphics 620 is powerful enough to display across three monitors which is perfect for an office mini PC triple display set up. On the back are one VGA, DisplayPort and HDMI ports for the best choice of monitor connectivity. It supports up to 4K resolution for crystal clear definition.
The Intel Mini PC measures just 5.51 x 5.51 x 1.77 inches and weighs only 0.3 kg. Inside is a low-noise fan to keep everything cool. There is space inside to fit a SATA III SSD or HDD to further expand the storage.
There are a total of six USB ports on this mini computer, four USB 3.0 and two USB 2.0 for connecting high speed drives, and other peripherals such as a mouse and keyboard. A headphone/microphone jack is present and can be used for speakers, headphones or headset.
Connectivity is handled extremely well with a RJ45 Ethernet port supporting up to 1Gb/s for fast transfer speeds and reliability. On this Mini Windows PC, wireless is equally as great with a dual band WIFI 2.4G/5.0G.for the best possible reliable connection. Bluetooth 4.2 is also featured allowing a wide range of peripherals to be connected.
The Intel Mini PC with Windows is the perfect solution for both home and office use where desk space may be limited or you do not want a large desktop PC which can look out of place. The CK2 can be mounted on the back of the monitor with the supplied VESA mount.
Technical Specifications
Technical details
OS
Windows 10 Professional
Processor
Manufacturer
Intel
Model
Intel® Core™ i7-7500U
Base Frequency
2.80 Ghz
Turbo Frequency
3.90 Ghz
# Cores
2 Cores
# Threads
4 Threads
Video Processor (GPU)
Manufacturer
Intel
Model
Intel® HD Graphics 620
Base Frequency
300 Mhz
Turbo Frequency
1.15 Ghz
4K Support
YES
DirectX Support
12
OpenGL Support
4.5
ROM
ROM
256GB / 512GB Solid State Drive
ROM(Storage)
KingSpec NVMe
RAM
RAM
8GB / 16GB SO-DIMM (2133Mhz)
RAM(spec)
KingSpec DDR4L
Network
Ethernet
Realtek RTL8111F 1GB/s 1000M LAN Port
Wi-Fi
Support, 802.11 a/ac/b/g/n, 2.4G/5G Dual-band wifi, Maximum transmission rate of 867Mbps
Bluetooth
4.2
I/O ports
Power
5.5mm Power Plug
Ethernet
RJ45 Port
Headphone/Microphone
3.5mm
USB 3.0
4 Ports
USB 2.0
2 Ports
HDMI Port
1
Display Port Port
1
VGA Port
1
Dimension/Weight
Product Dimensions
(L x W x H): 14.00 x 14.00 x 4.50 cm / 5.51 x 5.51 x 1.77 inches
Product Weight
300g
Package Dimensions
(L x W x H): 20.50 x 20.50 x 6.00 cm / 8.07 x 8.07 x 2.36 inches
Package Weight
680g
Software Included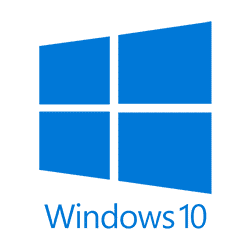 Windows 10 OS
The most used Operating System on the planet. That's for a reason
Package Includes
1* - DroiX CK2 Windows HTPC
1* - Power Supply
1* - User Manual
Please Note
In line with the policy of continued development, the manufacturer reserves the right to amend the specifications without prior notification. The illustrations in the user manual are for reference only.
Reviews
So promising
The size and performance were great, a few random freezes didn't really put me off. Then one day it froze and after a forced power down, would no longer power up. I had had the device for just over two years at this point, so it falls outside of warranty, but attempts to find any technical help have all fallen short.
Hey Ricky,
Thank you for your support of our products and the review.
I am very sorry to hear that your CK2 has died.
As the CK2 is outside of warranty, we cannot repair or replace it.
However, you can return it to us, and we will give you a 30% discount code.
This 30% discount code can be used towards a Proteus 11.
The Proteus 11 comes with a 2-year warranty, is very reliable and a big upgrade.
If this is something that sounds good to you, then please contact us at [email protected], and we can get this sorted for you.
Kind regards,
Jack
Good, but a little bit of lockups
it works really well, but occasionally there is a little bit of lockups, which means i have to unplug the computer, but overall it works really well.
I love it
I'm in love with this product
Great little computer
The computer arrived quickly, I was amazed by how small it was. Straight out of the box it worked really well, easy to set up with great connectivity. I would recommend without hesitation !!!!!
DroiX CK2 Intel i7 Windows 10 Ultra HTPC
Starting at £364.95 Incl. VATStarting at £304.13 Excl. VAT