DroiX PROTEUS 10 i5 NUC Mini PC with Windows 10
Intel® Core™ 10th Gen i5-10310U Up-To 4.40GHz, cTDP: 10-15W
Dual-Monitor Output Support; 4K@60Hz
Up to 32GB Dual Channel DDR4 RAM Memory @2666Mhz
Up to 1TB High-Speed NVMe SSD Storage
Dual monitor support; 4K@60Hz (HDMI 2.0 ; DP 1.4)
Starting at € 588.93 Incl. VATStarting at € 490.78 Excl. VAT
Great Accessories
Intel® Core™ 10th Gen i5-10310U Up-To 4.40GHz, cTDP: 10-15W
Dual-Monitor Output Support; 4K@60Hz
Up to 32GB Dual Channel DDR4 RAM Memory @2666Mhz
Up to 1TB High-Speed NVMe SSD Storage
Dual monitor support; 4K@60Hz (HDMI 2.0 ; DP 1.4)
Description
The DroiX Proteus 10 is a highly versatile Intel-powered mini PC that makes a perfect solution for a myriad of situations, such as a home office PC, a digital signage PC, a remote kiosk PC, and many more.
Powered by the 10th generation Intel® Core™ i5-10310U CPU, capable of running at speeds of up to 4.4GHz, the DroiX Proteus 10 has enough processing power to easily handle most day-to-day tasks you can throw at it. This is further supported by the 16 or 32 GB of speedy DDR4 SO-DIMM RAM clocked at 2666Mhz which enables easy multitasking and quick loading of any installed applications. With a cTDP of 10-25W too, the Proteus 10 is an energy-efficient option for the environmentally conscious too.
For storage options, the DroiX Proteus 10 packs a sizable 256GB, 512GB or 1TB of M.2 NVMe SSD which further bolsters the NUC mini PC's ability to quickly load data and applications. There is also space for a 2.5 inch SATA drive to further increase the PC's storage capacity, making it perfect as a media centre.
Dual monitors are also supported at a 4K resolution (HDMI@60Hz, DisplayPort@60Hz) for enhanced productivity and multitasking ability.
For connectivity options, the DroiX Proteus 10 NUC has all essential bases covered. Featuring six USB ports (2x 2.0, 4x 3.0), a combination microphone/headphone 3.5mm audio jack, plus a USB-C port (data transfer only), ensuring you'll be able to connect a variety of peripherals without difficulty.
The DroiX Proteus 10 also features Wi-Fi 6 and Bluetooth 5.2 for seamless wireless connectivity in a variety of environments, and for those times when wireless connectivity isn't enough, a gigabit Ethernet port is also featured in the rear of the device.
Technical Specifications
Software
OS
Windows 10 Professional
Security
PIN/Password
Processor
Brand
Intel
Model
Core™ i5-10310U
Litography
14 nm
# Cores
4
# Threads
8
Base Frequency
1.7 Ghz
Turbo Frequency
Up-To 4.4 Ghz
Cache
6 MB Intel® Smart Cache
More Info
Here
Graphics Processor
Interface
Integrated
Brand
Intel
Model
Intel® UHD Graphics for 10th Gen Intel® Processors
Base Frequency
300 Mhz
Turbo Frequency
1.15 Ghz
DirectX Support
12
OpenGL
4.5
Intel® Quick Sync Video
✓
Intel® Clear Video HD Technology
✓
Intel® Clear Video Technology
✓
Memory (RAM)
Capacity
Up-To 32GB (Depending on the model purchased)
Technology
DDR4 - Dual-Channel @ 2666Mhz
Storage (ROM)
Capacity
256GB/512GB/1TB (Depending on the model purchased)
Technology
M.2 PCI-e NVMe SSD
Expandable
2.5" HDD/SSD Bay
Network
Ethernet
10/100/1000M Ethernet Adapter (RJ45)
Wi-Fi
Version 6 ; 802.11a/ac/b/g/n/ax Module – Dual-Band
Bluetooth
5.2
I/O Interface
USB
4x USB Type-A 3.0 Port ; 2x USB Type-A 2.0 Port ; 1x USB Type-C
Video
1x HDMI 2.0 Port (4K@60Hz) ; 1x DisplayPort 1.4 Port (4K@60Hz)
Audio
1x HDMI 2.0 Port (4K@60Hz) ; 1x DisplayPort 1.4 Port (4K@60Hz)
Application Ready
At the time of publication, this list is comprehensive and accurate. Specific apps or add-ons may be removed or added in the future.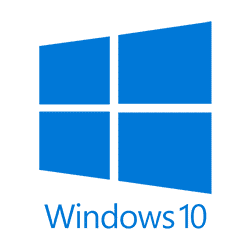 Windows 10 OS
The most used Operating System on the planet. That's for a reason
Package Includes
1 * User Manual
1 * SATA Cable
1 * Screws Set for 2.5" HDD/SSD Bay
1 * Power Supply
Please Note
In line with the policy of continued development, the manufacturer reserves the right to amend the specifications without prior notification. The illustrations in the user manual are for reference only.
Reviews
Solidly built and a great performer
I was ambling along with a Core-i3 mini PC with only 8 GB RAM. At times it would crawl due to too many tabs open in Edge (with edge consuming 2 GB RAM). Fed up with this, I looked for something better. And in the Core-i7 version of the Proteus with 16 GB RAM, I have it. I am quite frankly amazed at how it performs. Due to Black Friday, it dropped in price by £80, so I lost out by ordering it the day before. A lesson to learn for the future. However, I am over the moon with the performance of this mini PC, so it has been well worth getting, even at the undiscounted price.
Excellent
Ordering was simple with the next day delivery service arriving early the next day. The PROTEUS 10S after week of use has been faultless and the performance exceptional. I can only fully recommend Droix and the PROTEUS 10S.
DroiX PROTEUS 10 i5 NUC Mini PC with Windows 10
Starting at € 588.93 Incl. VATStarting at € 490.78 Excl. VAT