GPD WIN 3 i7-1165G7 Gaming Handheld
Intel® Core™ i7-1165G7 w/ Intel Iris Xe Graphics
16GB Dual-Channel LPDDR4x @ 4266Mhz
1TB High-Speed PCI-E NVMe SSD
Thunderbolt 4 Port
WiFi 6 & Bluetooth 5.1 Support
Starting at £ 999.95 Incl. VATStarting at £ 833.29 Excl. VAT
Great Accessories
Intel® Core™ i7-1165G7 w/ Intel Iris Xe Graphics
16GB Dual-Channel LPDDR4x @ 4266Mhz
1TB High-Speed PCI-E NVMe SSD
Thunderbolt 4 Port
WiFi 6 & Bluetooth 5.1 Support

Intel® Core™ i7-1165G7 w/ Intel Iris Xe Graphics
16GB Dual-Channel LPDDR4x @ 4266Mhz
1TB High-Speed PCI-E NVMe SSD
Thunderbolt 4 Port
WiFi 6 & Bluetooth 5.1 Support

Intel® Core™ i7-1165G7 w/ Intel Iris Xe Graphics
16GB Dual-Channel LPDDR4x @ 4266Mhz
1TB High-Speed PCI-E NVMe SSD
Thunderbolt 4 Port
WiFi 6 & Bluetooth 5.1 Support
Description
The GPD Win 3 is the latest iteration of the GPD Win series of handheld gaming PCs to hit the market – from the manufacturers of the popular GPD Win, GPD Win 2, GPD XD and more, GPD brings their numerous years of experience to light in this premium AAA gaming computer that fits in the palm of your hand.
Powered by an impressive 11th generation Intel Core i1135G7 CPU, cutting-edge 12th generation Iris Xe graphics, and 16GB of blazing fast LPDDR4x RAM, and a 1TB NVMe SSD, the GPD Win 3 will easily run video games from all generations, both new and old.
Size-wise, the GPD is approximately only 198x92x27mm, making it a portable handheld gaming computer that is like the Nintendo Switch in form-factor. The 5.5 inch IPS screen with a 1280x720p resolution, rated at 268 pixels-per-inch also allows for crisp visuals in all your games.
Need something more in-line with a desktop computer? The GPD Win 3 can be docked using the Thunderbolt 4 port in the bottom of the device, allowing you to connect multiple peripherals such as keyboards, mice, full-size monitors, RJ45 cables, and more!
With the power of Thunderbolt 4, you can even dock the GPD Win 3 with an external graphics card using eGFX technology, drastically improving your performance in games.
Even without a dock to connect peripherals, the GPD Win 3 has you covered – with built-in premium-quality gamepad controls, a backlit touch keyboard located underneath the screen (which you can slide the screen up to access), a fingerprint reader, and programmable bindable buttons located on the rear of the device, you can begin gaming straight away with minimal setup.
In line with the inherently portable nature of the device, the GPD Win 3 supports WiFi 6 and Bluetooth 5.0 out-of-the-box, ensuring smooth stable connections no matter where you are, and with the widest range of peripherals (headphones, etc.) possible.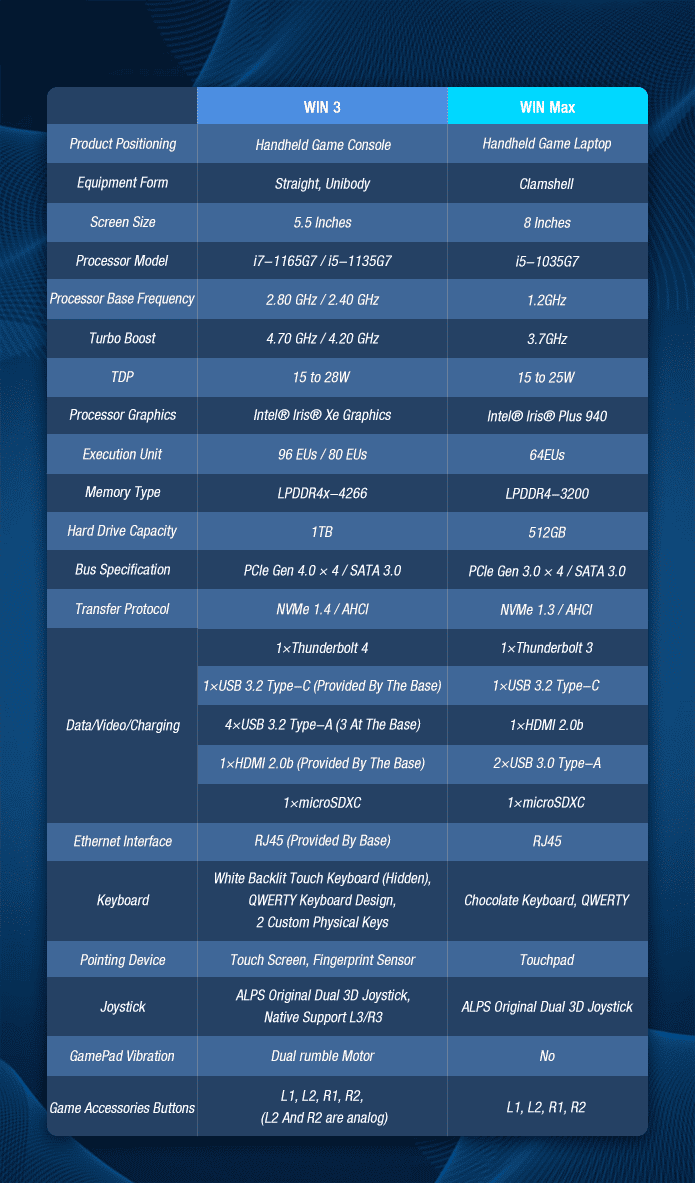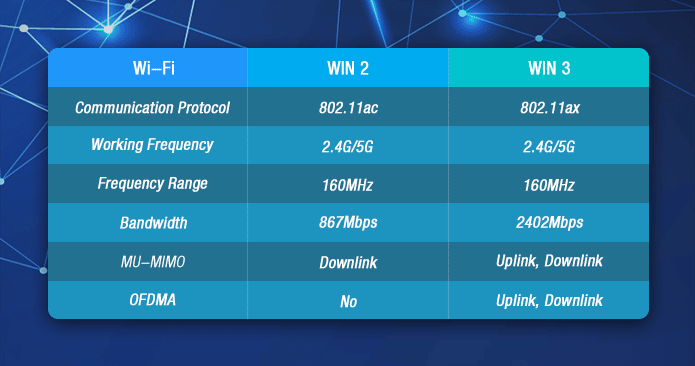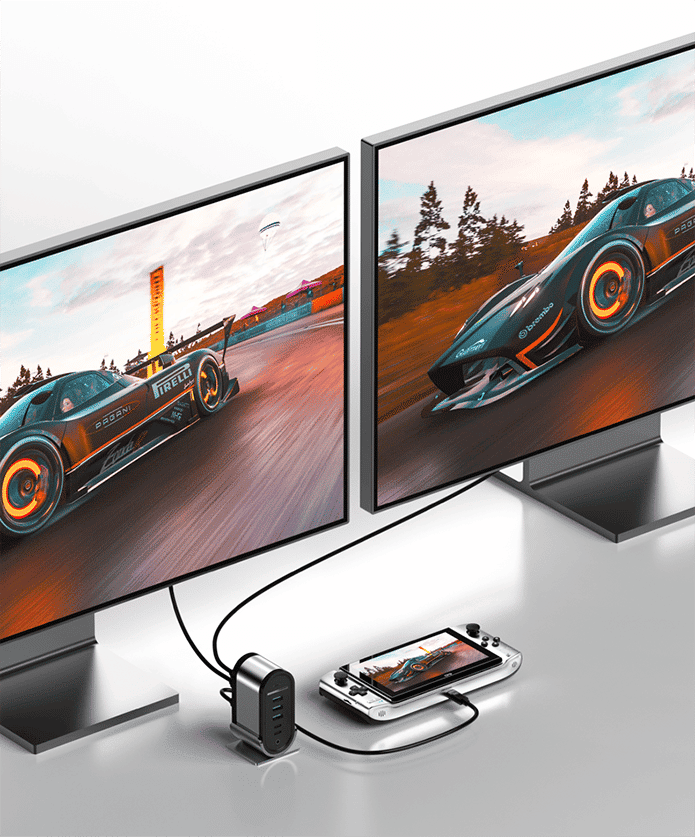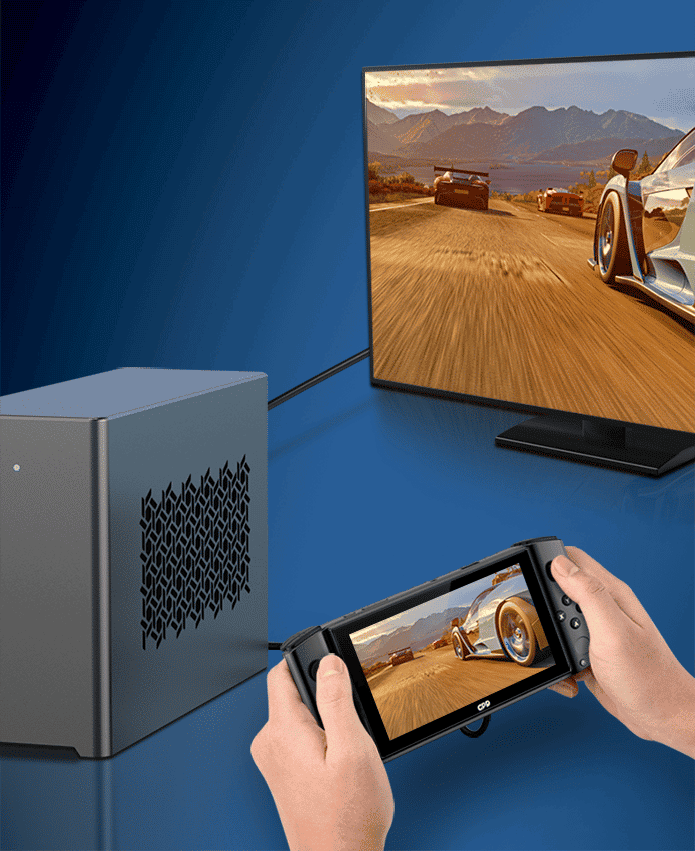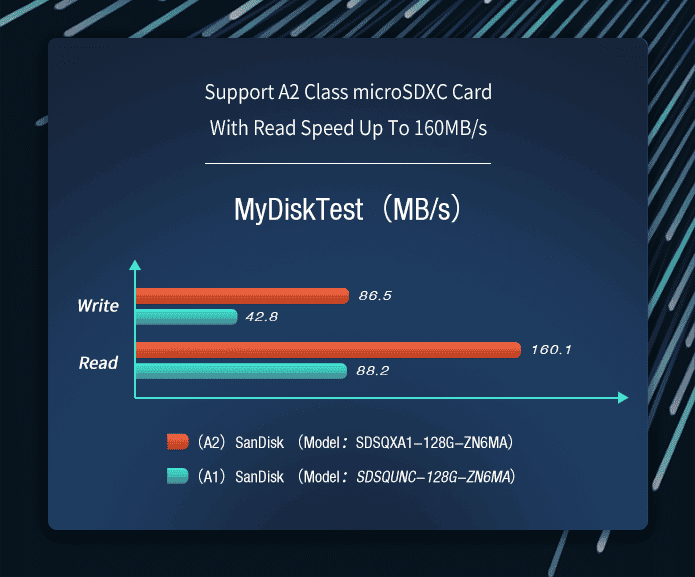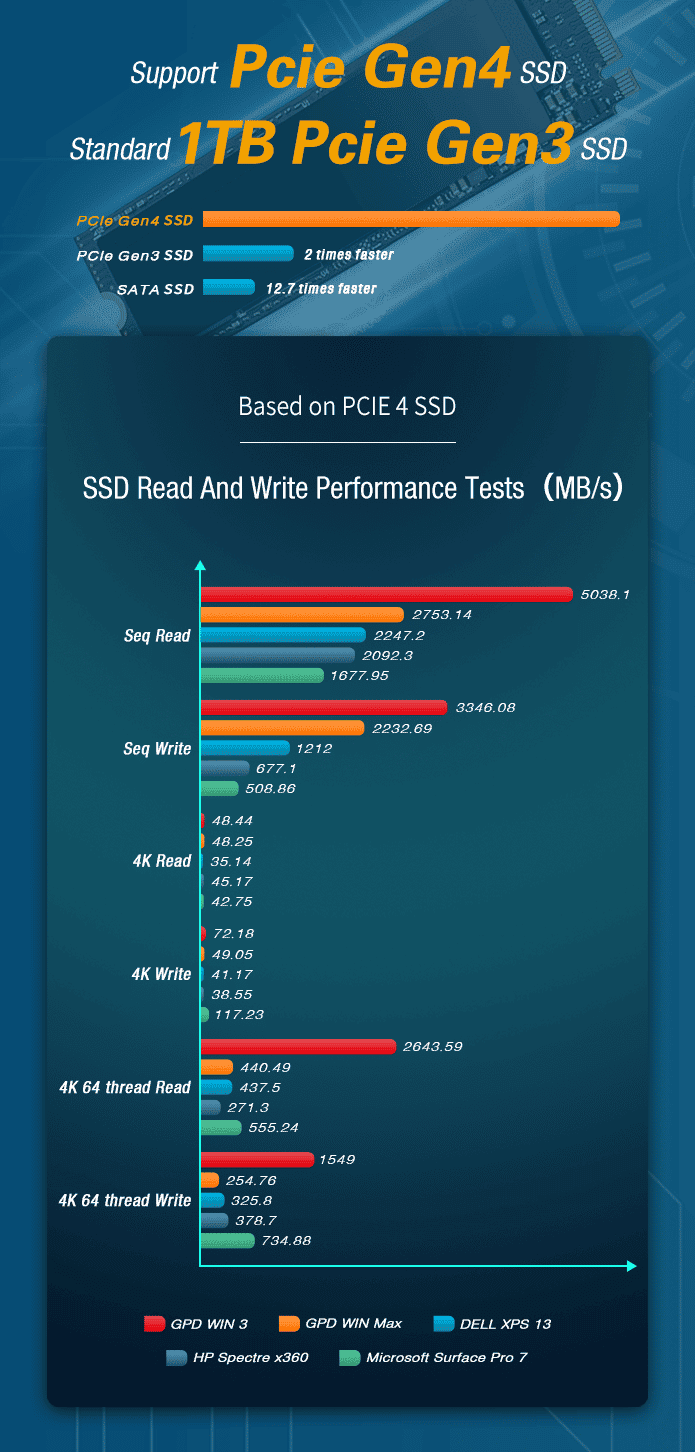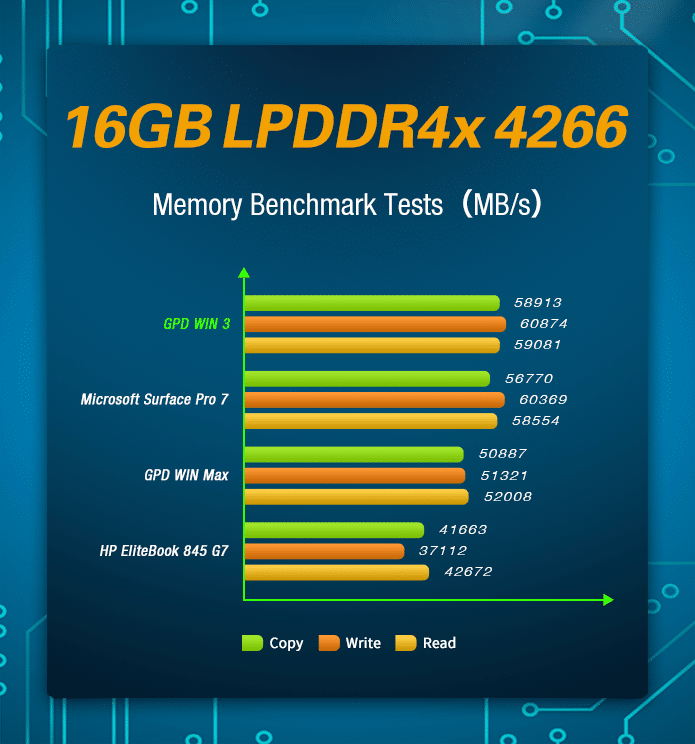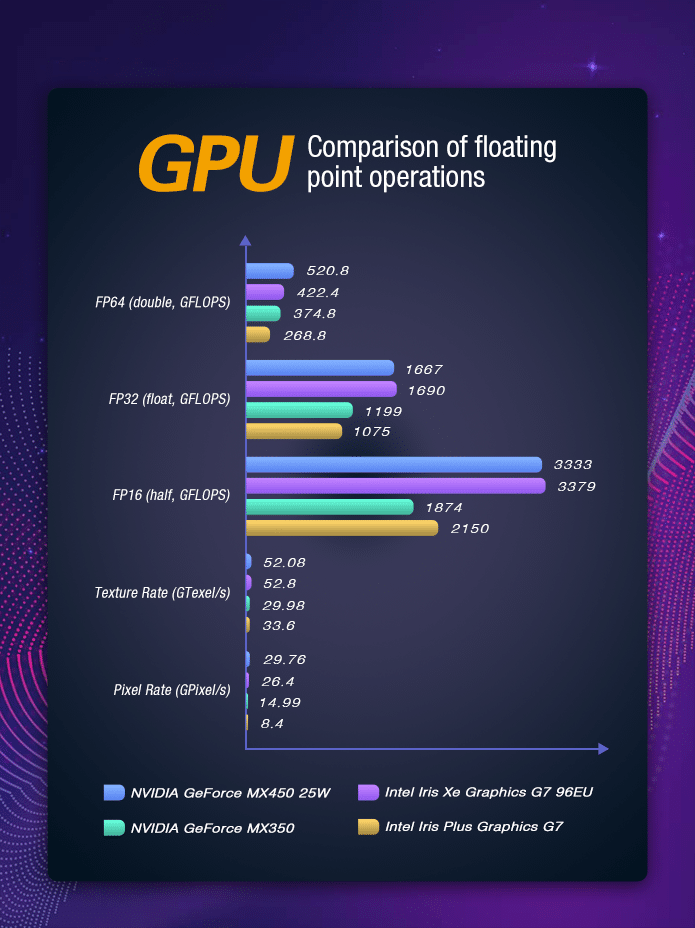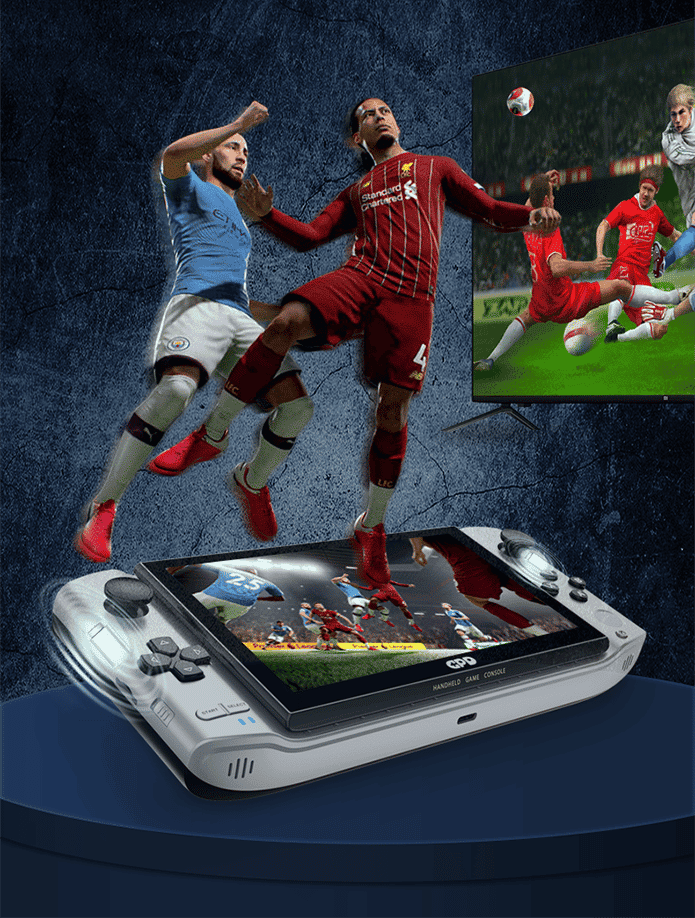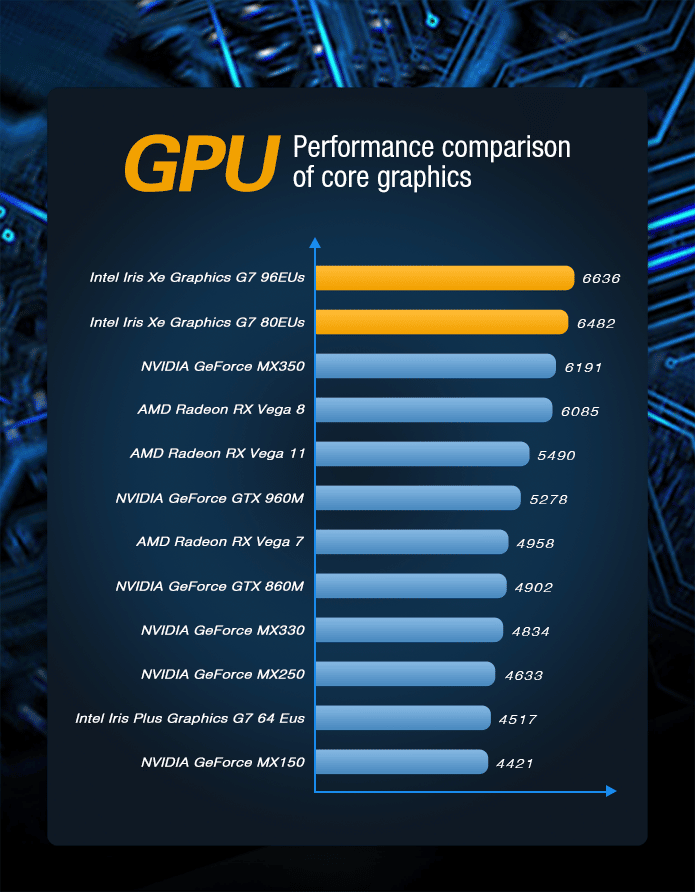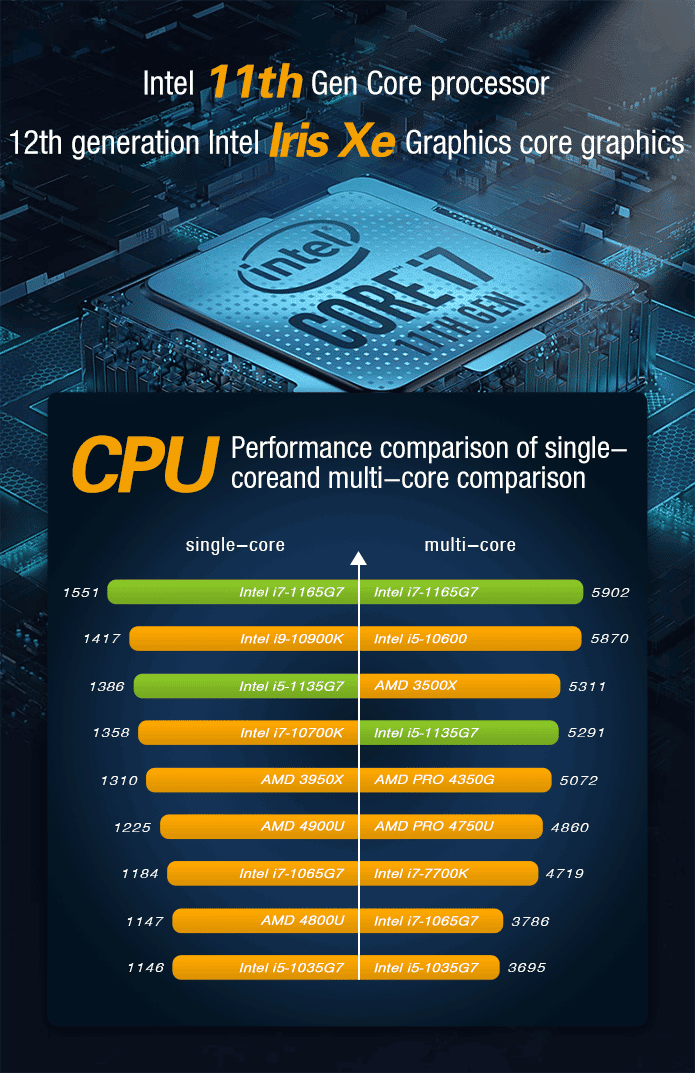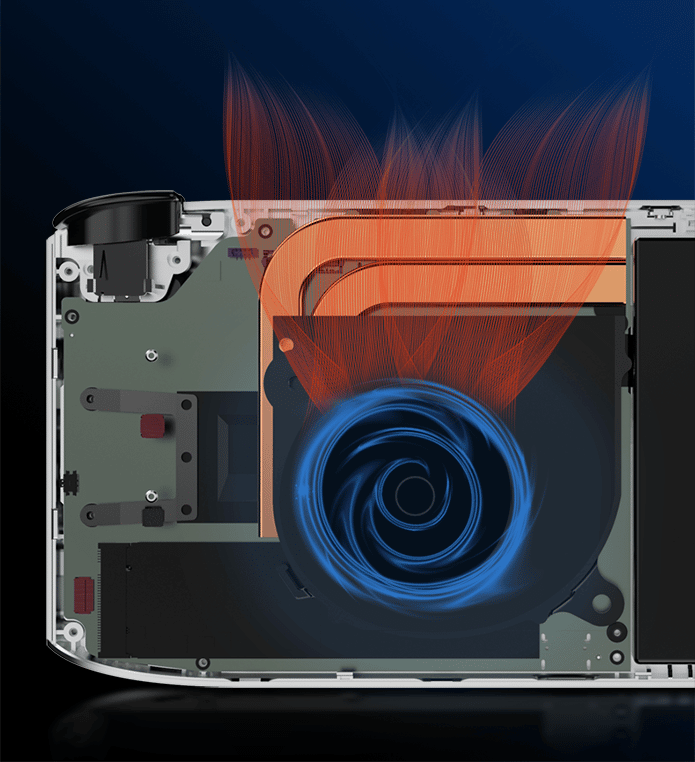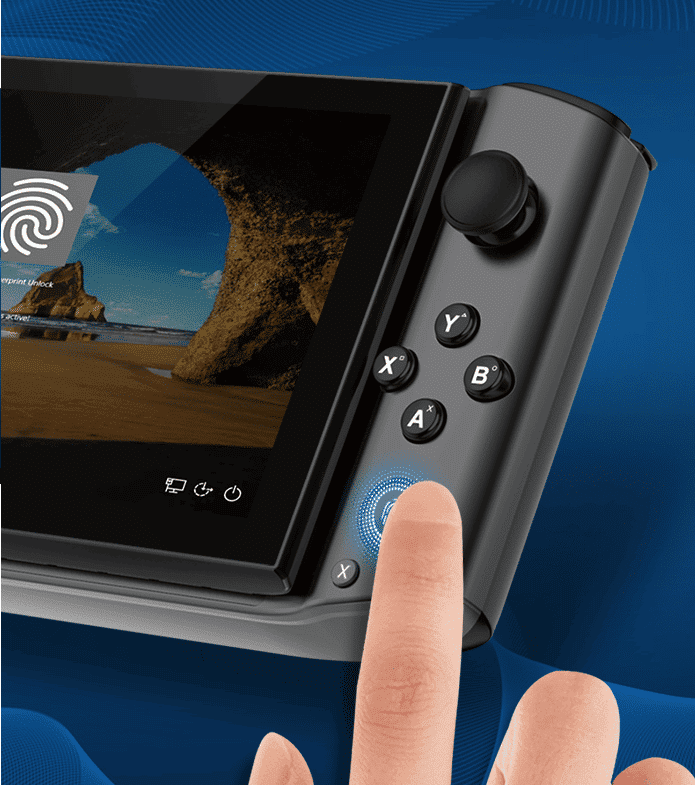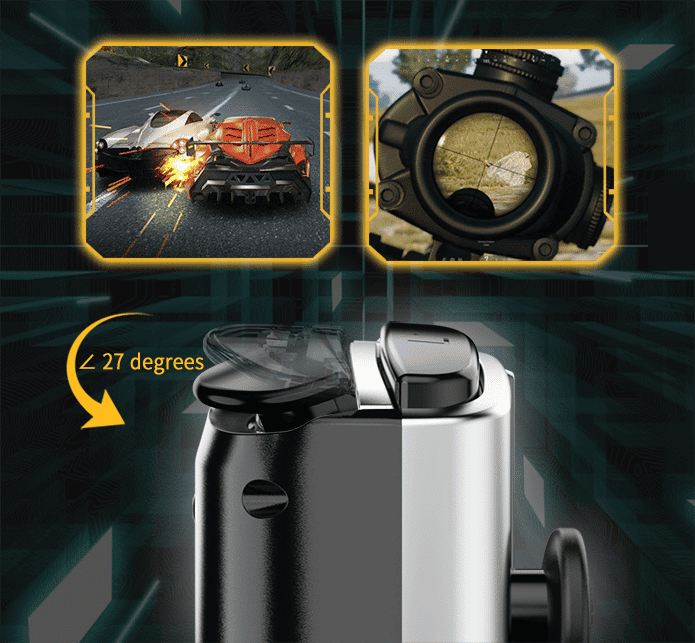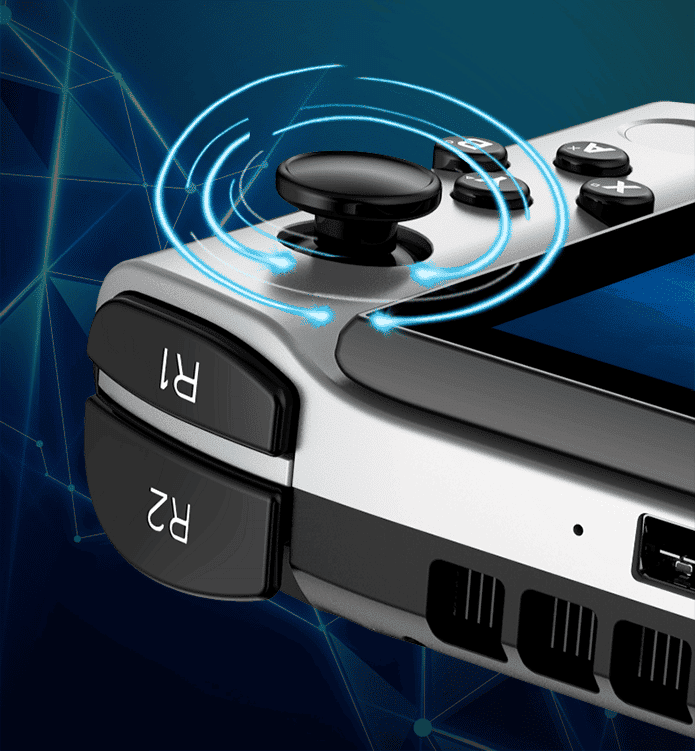 Technical Specifications
Softwares
OS
Windows 10 Home
Biometrics
Fingerprint
Security
PIN/Windows Hello (Fingerprint)
Processor
Brand
Intel
Model
Core™ i7-1165G7
Litography
10 nm SuperFin
# Cores
4
# Threads
8
Cache
12 MB Intel® Smart Cache
Graphics Processor
Interface
Integrated
Brand
Intel
Model
Iris® Xe Graphics
Max Dynamic Frequency
1.30 Ghz
DirectX Support
12.1
OpenGL Support
4.6
Intel® Quick Sync Video
✓
Intel® Clear Video HD Technology
✓
Display
Panel Technology
H-IPS
Protection
Corning Gorilla Glass 5
Touch-Screen
✓
Size
5.5"
Aspect Ratio
16:9
Screen Resolution
1280x720
Pixels/Inch
268 PPI
MEMORY (RAM)
Capacity
16GB
Technology
LPDDR4x @ 4266Mhz - Dual Channel
STORAGE (ROM)
Capacity
1TB, Replaceable
Technology
NVMe
Bus Specification
PCIe Gen 4.0
Transfer Protocol
NVMe 1.4
Expandable
1x MicroSDXC Slot
I/O Interface
USB
1x Thunderbolt 4
Video
1x Thunderbolt 4
Audio
1x 3.5mm Headphone&Microphone Combo
Input
Keyboard
Slide-Up QWERTY Keyboard (US Layout)
Mouse
Via Joystick
(Gaming) Joystick
Dual 3D-ALPS
(Gaming) Buttons
XBOX/PlayStation Buttons
(Gaming) Vibration
Dual-Motor
Application Ready
At the time of publication, this list is comprehensive and accurate. Specific apps or add-ons may be removed or added in the future.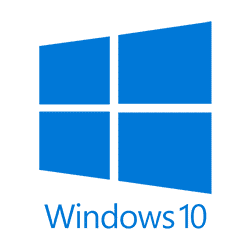 Windows 10 OS
The most used Operating System on the planet. That's for a reason
Package Includes
1 * USB Type-C Cable
1 * Power Adapter
1 * User manual
Please Note
In line with the policy of continued development, the manufacturer reserves the right to amend the specifications without prior notification. The illustrations in the user manual are for reference only.
GPD WIN 3 i7-1165G7 Gaming Handheld
Starting at £ 999.95 Incl. VATStarting at £ 833.29 Excl. VAT