GPD WIN 3 Handheld Gaming PC
Intel® Core™ i5-1135G7/ i7-1165G7/ i7-1195G7 w/ Intel Iris Xe Graphics
16GB Dual-Channel LPDDR4x @ 4266Mhz
1TB High-Speed PCI-E NVMe SSD
Thunderbolt 4 Port
WiFi 6 & Bluetooth 5.1 Support
AAA Gaming Handheld
Starting at £ 949.95 Incl. VATStarting at £ 791.63 Excl. VAT
Great Accessories
Intel® Core™ i5-1135G7/ i7-1165G7/ i7-1195G7 w/ Intel Iris Xe Graphics
16GB Dual-Channel LPDDR4x @ 4266Mhz
1TB High-Speed PCI-E NVMe SSD
Thunderbolt 4 Port
WiFi 6 & Bluetooth 5.1 Support
AAA Gaming Handheld

Intel® Core™ i5-1135G7/ i7-1165G7/ i7-1195G7 w/ Intel Iris Xe Graphics
16GB Dual-Channel LPDDR4x @ 4266Mhz
1TB High-Speed PCI-E NVMe SSD
Thunderbolt 4 Port
WiFi 6 & Bluetooth 5.1 Support
AAA Gaming Handheld
Frequently Bought Together
Gear your GPD WIN 3 up!
Description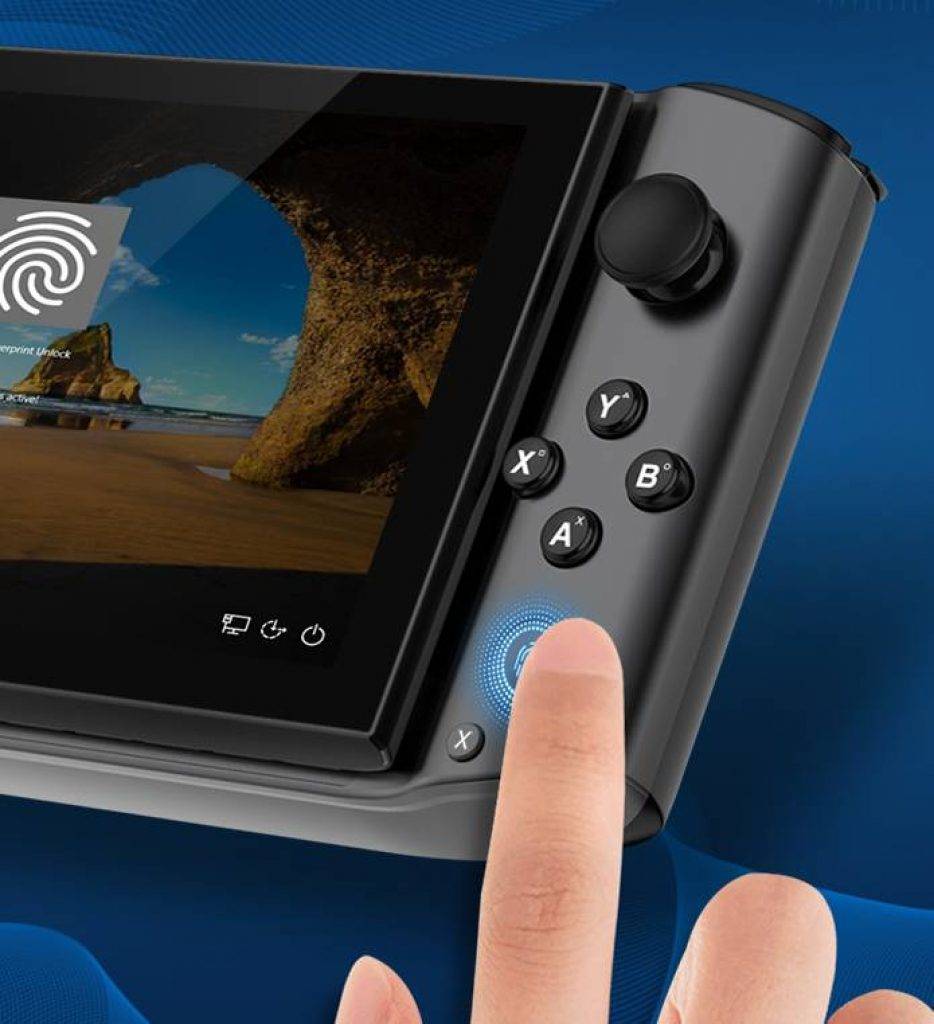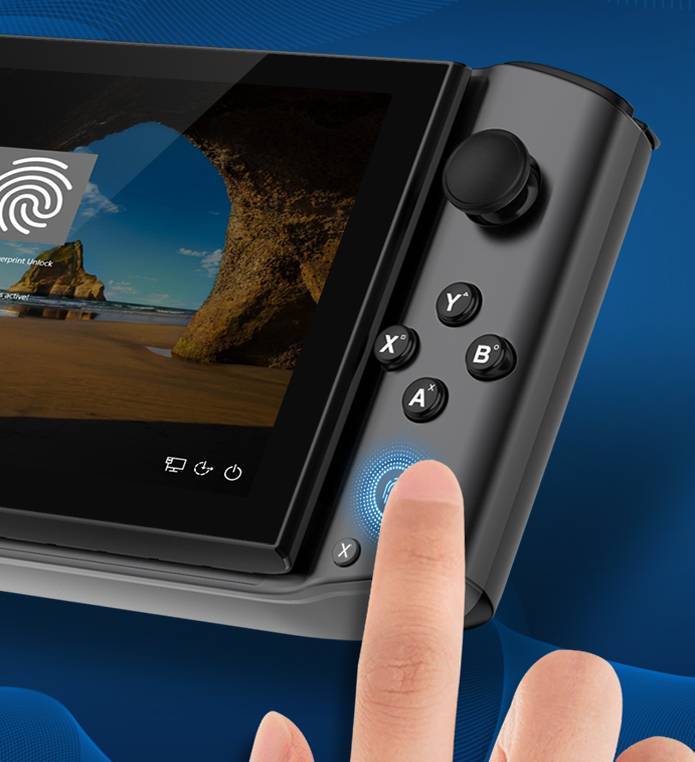 Fully supporting Windows Hello, the WIN 3 comes with a built-in Fingerprint sensor. Just set it up during the first boot and you'll have no more issues logging in.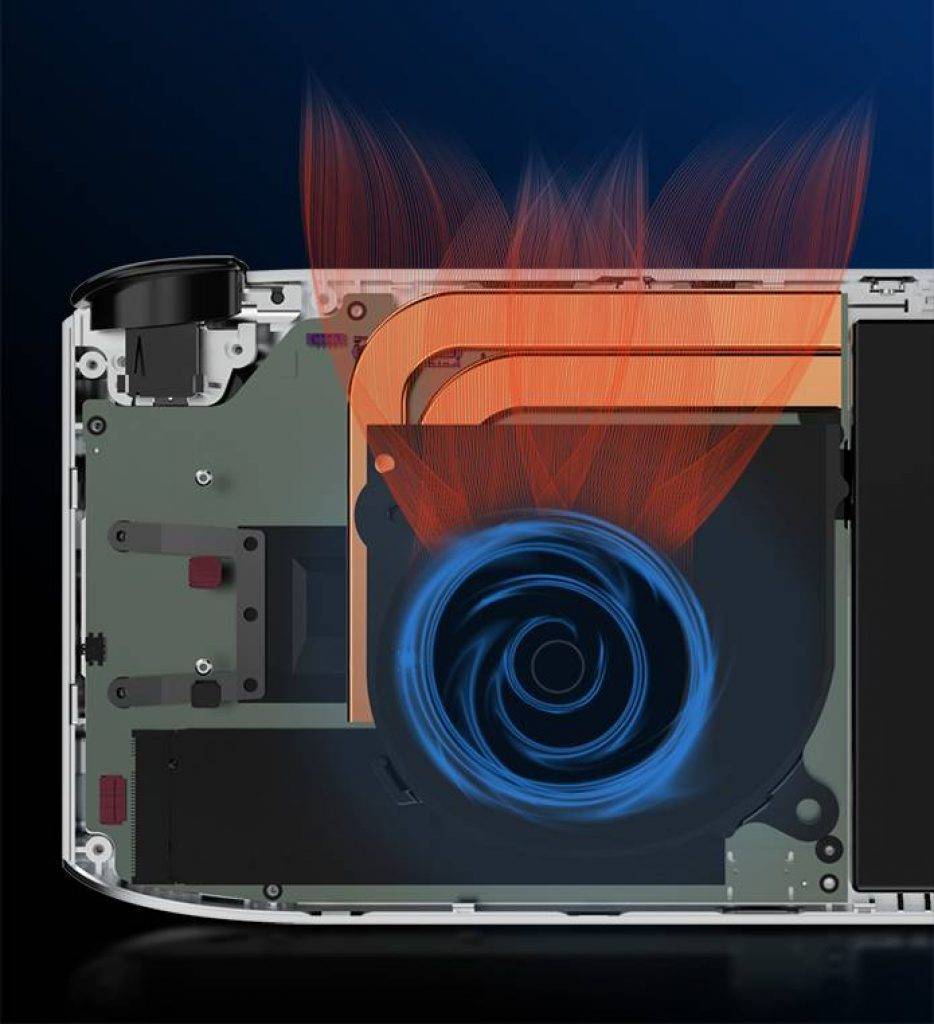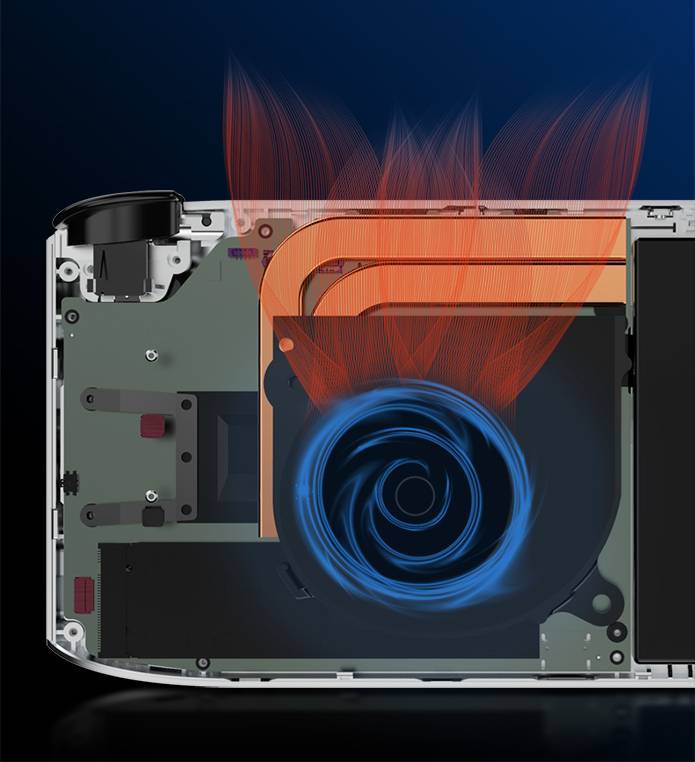 "Hey Siri, how's the temperature?" The GPD WIN 3 comes with a desktop-grade fan to keep the internals cool even during the most intensive gaming moments.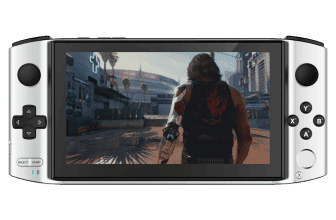 The GPD WIN 3 comes with a brilliant 5.5″" H-IPS Touchscreen Display at a resolution of 1280×720 and with 268 Pixels per Inch for crystal-clear visuals. The display is protected by Corning's Gorilla Glass 5th Generation and can be slid up to reveal the full touch keyboard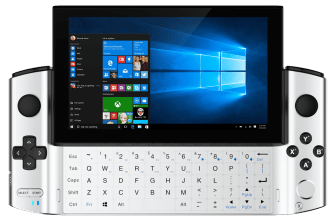 The Keyboard is a full touch QWERTY (With US Layout) Keyboard, and provides the option for typing while you're in a game lobby, or need to send a quick message to one of your Friends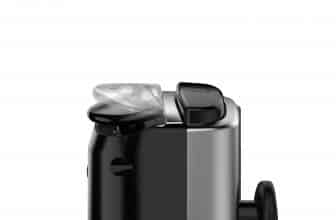 Experience full gaming control with the 27 degrees shoulder buttons (Analogue), useful in FPS and Driving Games.
The Joysticks are from ALPS and provide a high-end gaming experience
The WIN 3 is the latest entry in GPD's line-up of portable gaming handheld pc's. With an emphasis on portability while providing an AAA gaming experience, the GPD WIN 3 is perfect for the gamer-on-the-go. 
Powered by the latest 11th Generation Intel i5 1135G7, i7 1165G7, Intel i7 1195G7 processors, alongside 16GB of blazing fast LPDDR4x RAM, and supported by fast M.2 NVMe storage, the GPD Win 3 is a portable gaming pc capable of playing AAA games without breaking a sweat. 
The WIN 3 weighs approximately 560g, and with dimensions of 198x98x.27mm, it's really puts the "portable" in portable gaming pc. With 3x3950mAh batteries as well, enjoy between 3 to 14 hours of usage (actual usage time depends on stress/load). 
Being a portable device, the GPD WIN 3 comes with several built-in inputs. Including high ALPS dual 3D joysticks, responsive analogue triggers, as well as programmable buttons on the rear of the device. 
A backlit touch keyboard is also located under the screen, which can slide up and down for further increased portability as well as a fingerprint sensor for convenient locking/unlocking of the device. 
At the core of the WIN 3 is a Thunderbolt 4 dock that enables interaction with a variety of peripherals. Need a dock to increase the number of displays? Need to add more USB ports? How about connecting to an external eGFX device to further increase your performance in games? The WIN 3 has you covered! 
Alongside the Thunderbolt 4 port is a standard USB-A and 3.5mm jack for general peripheral compatibility. With added Bluetooth 5.0 support (for up to 7 devices simultaneously) and Wi-Fi 6 connectivity for seamless wireless integration with any setup. 
Related Keywords,: "gpdwin", "win3", "Win 3" and the "GPD Win 3 UK".
Thanks to a very successful Kickstarter. The first batch of WIN 3 was released by DroiX on the 24th of June, with more units to come. DroiX offers next-day shipping for UK orders and express international shipping.
The WIN 3 starts at £849.95 for the i5 version, and can go up to £1199.99 for the more powerful i7 version. DroiX offers Klarna payments for the GPD WIN 3, allowing you to buy now and pay later.
Technical Specifications
Softwares
OS
Windows 10 Home
Biometrics
Fingerprint
Security
PIN/Windows Hello (Fingerprint)
Processor
Brand
Intel
Model
Core™ i5-1135G7 / Core™ i7-1165G7 / Core™ i7-1195G7
Litography
10 nm SuperFin
# Cores
4
# Threads
8
Turbo Frequency
4.2 Ghz / 4.7 Ghz / 5.0 Ghz
Cache
12 MB Intel® Smart Cache
Graphics Processor
Interface
Integrated
Brand
Intel
Model
Iris® Xe Graphics
Max Dynamic Frequency
1.30 Ghz / 1.40 Ghz
DirectX Support
12.1
OpenGL Support
4.6
Intel® Quick Sync Video
✓
Intel® Clear Video HD Technology
✓
Display
Panel Technology
H-IPS
Protection
Corning Gorilla Glass 5
Touch-Screen
✓
Size
5.5"
Aspect Ratio
16:9
Screen Resolution
1280x720
Pixels/Inch
268 PPI
MEMORY (RAM)
Capacity
16GB
Technology
LPDDR4x @ 4266Mhz - Dual Channel
STORAGE (ROM)
Capacity
1TB, Replaceable
Technology
NVMe
Bus Specification
PCIe Gen 4.0
Transfer Protocol
NVMe 1.4
Expandable
1x MicroSDXC Slot
I/O Interface
USB
1x Thunderbolt 4
Video
1x Thunderbolt 4
Audio
1x 3.5mm Headphone&Microphone Combo
Input
Keyboard
Slide-Up QWERTY Keyboard (US Layout)
Mouse
Via Joystick
(Gaming) Joystick
Dual 3D-ALPS
(Gaming) Buttons
XBOX/PlayStation Buttons
(Gaming) Vibration
Dual-Motor
Application Ready
At the time of publication, this list is comprehensive and accurate. Specific apps or add-ons may be removed or added in the future.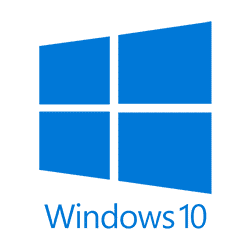 Windows 10 OS
The most used Operating System on the planet. That's for a reason
Package Includes
1 * USB Type-C Cable
1 * Power Adapter
1 * User manual
Please Note
In line with the policy of continued development, the manufacturer reserves the right to amend the specifications without prior notification. The illustrations in the user manual are for reference only.
Reviews
PC Games in your Pocket - almost ;)
First of all - I had a lot of handhelds in my 40 years of gaming experience. Exotic ones like the Atari Lynx, popular ones like Nintendo 3DS or PS Vita and last year I did get myself a Switch Lite. My GPD Win 3 is a total other caliber without wanting to make the others bad. But concerning quality of materials used and inside life of this little beast this is simply playing some leagues above. I did buy it in order to enjoy some games you just get for PC. And as I have simply no space for a PC and monitor - I already have the Playstation 4 and Xbox Series S connected to my TV - my decision was to get the GPD Win 3. And for me this one is the right choice. I love to feel the quality in my hands, I love the screen sliding up and using the keyboard and love to play atm American Truck Simulator. I think a lot more will follow but atm I'm totally fascinated with ATS. It looks amazing and compared with On the Road Next Generation Version on the Xbox Series S this one is also some leagues above. Fantastic Open world, super smooth gameplay and fantastic graphics despite playing not on the highest level. I could - but this shortens game time and the difference is not that big ..... so. Well think I gotta drive some miles again and wish you all Merry Christmas and a Happy New Year :))
Fantastic machine and service from DroiX!
Brilliant little device, works really well and soundly built. Excellent service from DroiX, couldn't have been more helpful.
GPD WIN 3 Handheld Gaming PC
Small device with a lot of power
Well I got my first WIN 3 in August, which had some Software Issues (didn't recognize the controller/mouse anymore). But due to the excellent service of the Droix team I got my replacement very quick. I love that device and although the price is high I think it is worth it.
GPD WIN 3 Handheld Gaming PC
Starting at £ 949.95 Incl. VATStarting at £ 791.63 Excl. VAT