ONEXPLAYER 1S Handheld Gaming PC
Intel® Core™ i7-1195G7 CPU w/ Intel Iris Xe Graphics
16GB Dual-Channel LPDDR4x @ 4266Mhz
1TB High-Speed PCI-E NVMe SSD
Thunderbolt 4 Port
WiFi 6 & Bluetooth 5.0 Support
AAA Gaming Handheld
$ 1,374.80 Incl. VAT $ 1,145.67 Excl. VAT
Great Accessories
Intel® Core™ i7-1195G7 CPU w/ Intel Iris Xe Graphics
16GB Dual-Channel LPDDR4x @ 4266Mhz
1TB High-Speed PCI-E NVMe SSD
Thunderbolt 4 Port
WiFi 6 & Bluetooth 5.0 Support
AAA Gaming Handheld
Frequently Bought Together
Description
AAA Handheld Game Console
The ONEXPLAYER 1S Handheld Console is a great AAA Gaming Console for gaming on-the-go.
Playing the latest games, the ONEXPLAYER 1S is the perfect choice for a gaming handheld.
Powerful Processing Power
11th Gen. Intel Core i7-1195G7
Coming with Intel Core i7, the ONEXPLAYER 1S Processor is an 11th generation Intel Processor with 4 Real Cores and 8 Threads. The processor can boost up to 4.50 Ghz.
Also coming with 12MB three-level cache. This makes the ONEXPLAYER Gaming Handheld a beast for its size.
The ONEXPLAYER 1S comes with 16GB of Dual-Channel LPDDR4X High-Speed RAM.
And for storing your game library, the ONEXPLAYER 1S handheld comes with 1TB of PCIe 3.0×4 NVMe. Experience speeds up to 2400MB/s
In terms of power, you won't be disappointed – The ONEXPLAYER 1S packs a massive 15,300 mAh Battery rated at 3.85V.
And to keep it topped up, in the box you'll find a 65W PD-Compatible Charger.
You know it! Windows 10 Home is pre-installed onto the ONEXPLAYER handheld game console and you can upgrade to Windows 11 for free once it's released.
Stunning Graphics, in your hands
The ONEXPLAYER Gaming Handheld comes with the Intel Xe Graphics built-in
Not only do you get a powerful processor, the ONEXPLAYER 1S Gaming Handheld comes with Intel's Xe Graphics Chip built-in. This means you can play many Titles at native 2.5K Resolution with High Settings.
The Intel Xe Graphics found in the ONEXPLAYER 1S Handheld Gaming PC by One Netbook is comparable to an Nvidia MX350 dedicated Graphics Card.
This allows the ONEXPLAYER PC Gaming Handheld to run games released in the recent years at a respectable FPS.
This portable gaming handheld can also emulate Retro Gaming Titles with ease, allowing you to even emulate PlayStation 3 titles. This is a breakthrough in computing, especially in this form-factor.
You're getting an 8.4″ – 2.5K IPS Display

Now would you look at that? The ONEXPLAYER 1S screen is a stunning 8.4″ IPS Display. This covers 100% of the sRGB Color Gamut and it has a 178 degrees viewing angle. The sharp contrast and popping colours is something One Netbook are known for and the ONEXPLAYER Handheld delivers!
With a 2.5K Resolution of 2560×1600 and 358PPI (Pixels-per-inch), the ONEXPLAYER game console can render games sharply.
The 8.4″ Display is also a touch-screen with 10 points of recognition and is compatible with the One Netbook Stylus.
Original Japanese ALPS, ABXY Buttons and Analogue Triggers
The ONEXPLAYER Handheld is a fully thought-out game console and the Gaming Experience is top-notch. Apart from the beautiful display, you have all the tools you need to get your game on!
ABYX Buttons, Bumpers, Analogue Triggers and a great D-PAD.
Also present is a button to invoke the software keyboard for quick in-game chat.
How do you start? With the start button (yes, we thought about that joke), and you're also getting a back button.
The ONEXPLAYER handheld console also comes with a Turbo button – Press it!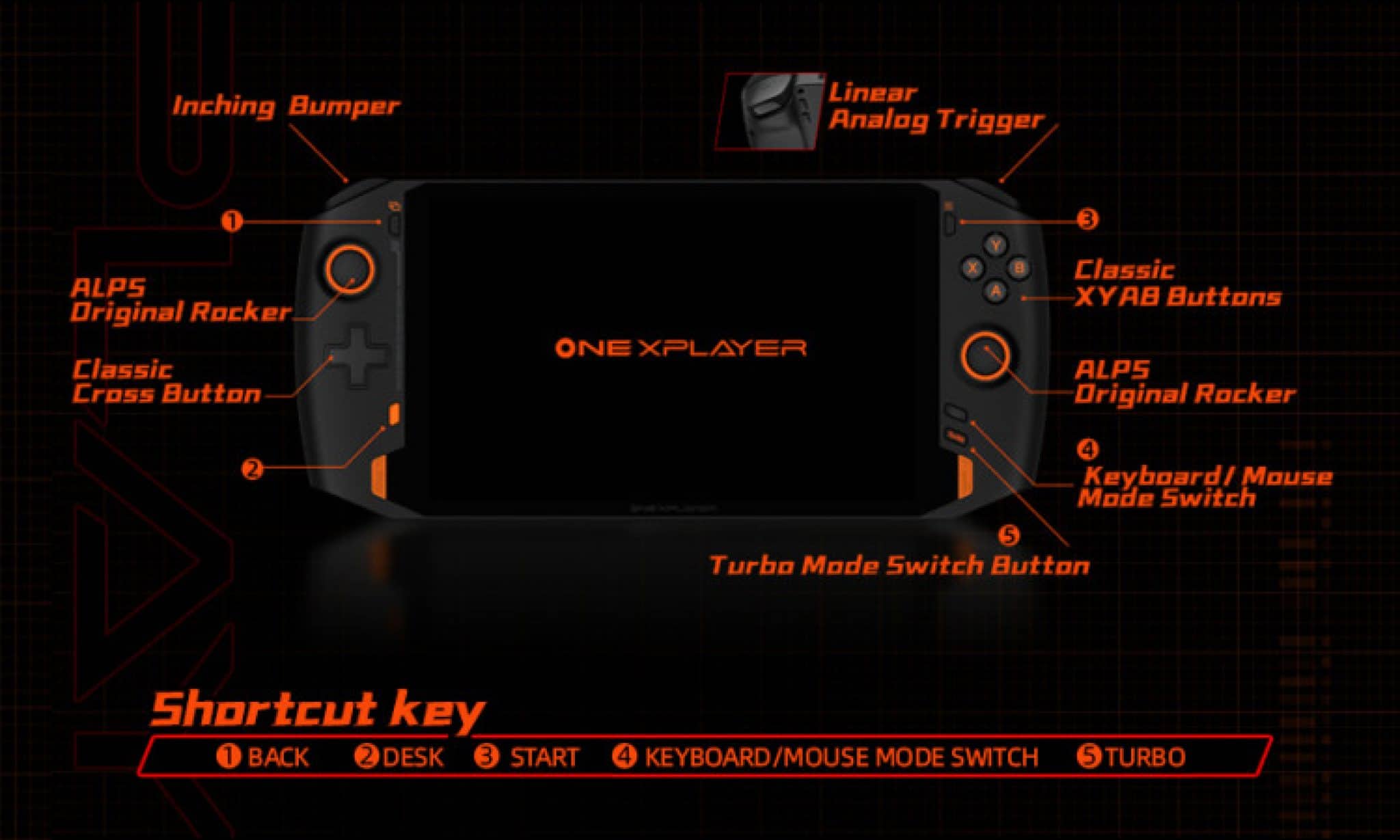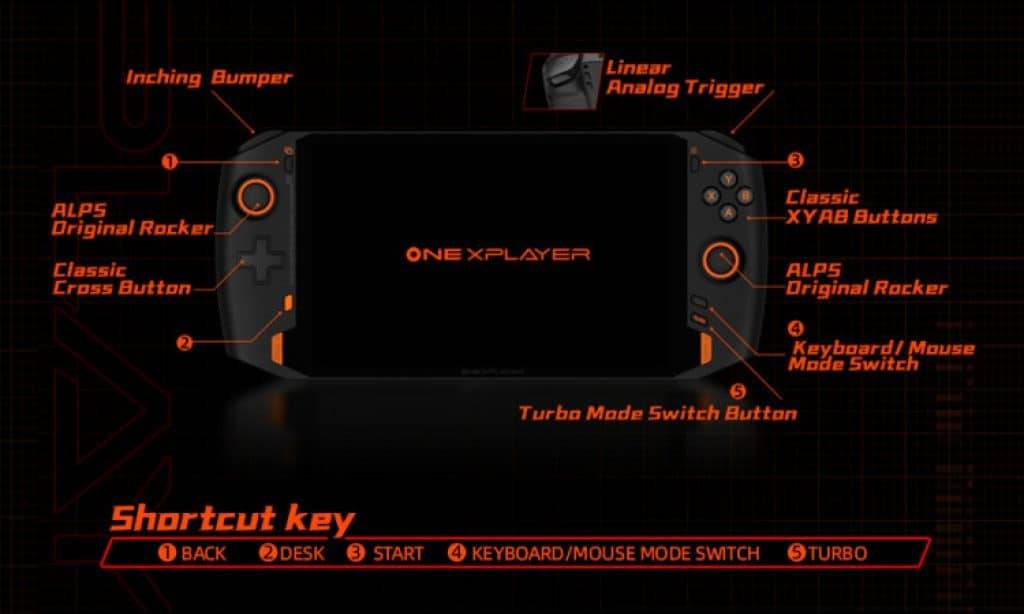 Original Japanese 3D ALPS Joysticks with L3/R3 Buttons
Bumper buttons and analogue Shoulder Buttons, perfect for FPS and Driving Games
Dual-Rumble Motorrs for a more immersive experience
Dual front-facing Stereo Speakers
Technical Specifications
Software
OS
Windows 10 Home
Biometrics
Fingerprint
Security
PIN/Windows Hello (Fingerprint)
Processor
Brand
Intel
Model
Core™ i7-1195G7
Litography
10 nm SuperFin
# Cores
4
# Threads
8
Turbo Frequency
5.0 Ghz
Cache
12 MB Intel® Smart Cache
Graphics Processor
Interface
Integrated
Brand
Intel
Model
Iris® Xe Graphics
Max Dynamic Frequency
1.40 Ghz
DirectX Support
12.1
OpenGL Support
4.6
Intel® Quick Sync Video
✓
Intel® Clear Video HD Technology
✓
Display
Panel Technology
IPS
Protection
Corning Gorilla Glass 5
Touch-Screen
✓
Size
8.4"
Aspect Ratio
16:9
Screen Resolution
2560x1600
Pixels/Inch
358 PPI
Memory (RAM)
Capacity
16GB
Technology
LPDDR4x @ 4266Mhz - Dual Channel
STORAGE (ROM)
Capacity
1TB, Replaceable
Technology
NVMe
Bus Specification
PCIe Gen 4.0
Transfer Protocol
NVMe 1.4
Expandable
1x MicroSDXC Slot
I/O Interface and Battery
USB
1x Thunderbolt 4
Video
1x Thunderbolt 4
Audio
1x 3.5mm Headphone&Microphone Combo
Battery Type
Li-Polymer
Battery Capacity
15300mAh
Input
Keyboard
Software (Hardware for quick access)
Mouse
Via Touchscreen
(Gaming) Joystick
Dual 3D-ALPS
(Gaming) Buttons
XBOX ; Analogue Trigger Buttons
(Gaming) Vibration
Dual-Motor
Application Ready
At the time of publication, this list is comprehensive and accurate. Specific apps or add-ons may be removed or added in the future.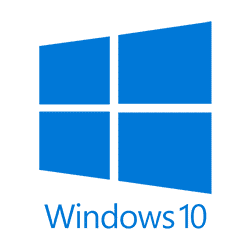 Windows 10 OS
The most used Operating System on the planet. That's for a reason
Package Includes
1 * ONEXPLAYER Gaming Handheld
1 * USB Type-C Cable
1 * Power Adapter
1 * User manual
Please Note
In line with the policy of continued development, the manufacturer reserves the right to amend the specifications without prior notification. The illustrations in the user manual are for reference only.
Reviews
This thing is epic
I wouldn't recommend for everyone as there is a bit of legwork required to get some games working on this, but when you do it's a great experience.
The console feels incredibly well built and is a bit of a chonky unit. No creaks or movement of any part except the buttons as expected.
What cannot be understated is the quality of the screen on this. I've seen many reviews saying the resolution is wasted but that isn't true with some tweaking you can get games running really well. I have Elden aring running at Max graphics at 1080p at a solid 30fps with turbo mode on. The clarity and colours of the screen are amazing. I was a little worried as I'm an OLED lover but this is the best IPS I've seen. Decent blacks, great colours and minimal backlight bleed.
It never feels hot or warm in the hand and the fan is a manageable volume at full speed, does a super job of kicking the heat out of the top.
The only negative I would say with the device is that it's quite heavy and with smaller hands feels a bit of a reach for the shoulder buttons.
Droix were awesome, super fast DPD delivery, case was a freebie, and they also put in a decent UK power supply (which I actually was going to buy from them at £20!).
Overall great experience. I can't put this thing down.
I don't own a steamdeck, but have had the use of one for a week, this thing while admittedly is much more expensive is just night and day ahead of it. It's worth the extra. More storage, a way better and bigger screen (the screen on the steam deck is relatively poor), a much better quality feeling device, and I'm able to play games in better graphics and resolution. Plus I can easily use games from across all the storefronts, epic, gog, origin etc.
Onexplayer
Excellent handheld that plays Steam titles easily
Image quality great with very little lag and only occasionally.
Great back up to my laptop and as enjoyable
Surprisingly powerful and very well designed.
I was dubious how an onboard GPU could possibly handle AAA games but the new intel Iris chip is very impressive.
Due to the Steam Deck being delayed until end of October for my order I became impatient and really liked the looks of this device due to its larger screen. I am very happy I decided to go with the OneXplayer 1s. So far I haven't had any issues which others have reported with the intel chipset drivers which may be because of recent driver updates.
I now have more time for casual gaming because of the portability of the device and not having to sit at my desktop or pull out the laptop, so finally trying some of older games and indie games in my Steam library that I have accumulated over the years but never played.
So far I have tried a mix recent and old AAA games and Indie games without any issues. The only issue for me is because i'm an old PC Gamer and not used to using controllers for FPS games it would be nice to have had a tilt sensor which I think might make FPS games easier for aiming, and a built in touch pad for playing management sims and RTS games. But i'm tinkering with settings so getting used to the controls. The only other issue which is more annoying is the SD Card reader speed, R/W is around 20-30MB which is ok for running emulator games but would have been nice to be able to buy a 1TB SD card with fast 100MB+ RW speeds to expand storage.
Another great feature with the intel model is the ability to add an EGPU so I plan on setting it up to my TV with an EGPU and couple of Xbox controllers to turn it into a family console.
I have played GTA V and also tried Elite Dangerous on this and the heat pipes and fans on this thing do a great job. At no point has the device at the back become hot and the fan noise is very quiet IMO.
I am loving this device, powerful enough and super convenient for casual gaming.
Better than expected...
I expected the OXP 4800U to be good but so far its very much exceeded my expectations.
I've got a SteamDeck on reserve but its an age away and I wanted something to PC game on the go now. After much research I'd Settled on and Aya Neo because the AMD APUs appeared better than the Intel ones. And then I noticed something, the OXP comes with a micro SD, Not sure how I missed that on my research. So that swung it.. The 5700U models were out of my price range but the 4800U was perfect. There are tools that let you tweak the TDP and the clock speeds so you can tailor the performance, but so far I've not needed to.
The OXP is pretty massive, but for lap gaming its perfect. Not sure you'd play it holding above your head in bed.
The display is brilliant, the APU will struggle to display the screen at native resolution for the most modern AAA titles but if you don't mind tweaking games you'll get a very playable experience. I've found aiming for SteamDeck type settings gets the most out of the OXP. So I aim for 720p or 800p, low to medium settings and run in power saving mode, so the CPU rarely pulls more than 15W which means very good battery life and @30+ fps in AAA games and massive frames in indies, so worth locking them to 60fps which will reduce the power even more.
Install a mix of big budget games and indie and use the conservative settings and you'll have hours of gameplay in the palm of your hands.
Not only can you run your Steam library but you can use your Origin, Epic, Amazon games and GoG all on one device. Currently I'm running my Epic games on a 512gb SD and also some rpcs3 emulation.
My biggest bit of advice is pay the extra for the carry case, its a tight fit but it protects the OXP perfectly.
Worst thing about the console isn't the console itself, its the 65W charger. 1. the supplied USB is too short, could do with a decent 3mtr one (which I bought, make sure its a PD capable one). 2. the charger itself is very small (presumable its one of these never gallium nitride GaN ones) but it doesn't get very hot and it charges brilliantly fast. But the biggest issue I have is the UK adaptor, which is a pretty lose fit so you find the charger starts to come away from the adaptor after a short time in the wall although its never stopped charging. I'd suggest getting a spot of glue to hold it tightly in place.
The OXP came supplied with Windows 11, which I planned on upgrading too so this saved me some time. Its still a little unstable in that i've had a couple of apps stop working and the only fix was uninstall and reinstall. One of these apps being FxSound audio enhancer, which I suggest you try as it really improves the quality of the sound from the OXP.
I aim to create a channel mostly dedicated to showing the resolution I use for best balance of fidelity/fps and battery life so keep your eyes peeled.
One player 1S
Great little machine - played everything I've thrown at it with excellent graphics, highly recommended
ONEXPLAYER 1S Handheld Gaming PC
$ 1,374.80 Incl. VAT $ 1,145.67 Excl. VAT