Onexplayer Mini Pro Docking
Official Onexplayer Product
Designed for Onexplayer Mini
4K Display Output via HDMI
RJ45 Port
£49.95 Incl. VAT£41.63 Excl. VAT
Description
The ONEXPLAYER docking station for Mini and Mini Pro models unlocks the full potential of your gaming handheld with multiple expansion ports. 
The ONEXPLAYER docking station supports the ONEXPLAYER Mini and ONEXPLAYER Mini Pro models of handhelds.  It measures 3.9 x 3.8 x 2.8 inches (10 x 9.8 x 7.2cm) and weighs 122g. It takes up minimal space on your desktop while remaining sturdy to hold your device as well as having multiple expansion ports. 
On the back of the ONEXPLAYER Mini and Mini Pro docking station from left to right are one USB-C 3.0 port with charging support. There are three USB-A ports for high-speed peripheral data transfer for use such as external hard drives and mouse and keyboard. The HDMI 2.0 port connects to your TV or monitor and supports up to 4K. There is a gigabit RJ45 ethernet for fast and secure data transmission. 
The 140-degree viewing angle provides the perfect viewpoint to view the screen while on a desk. The 6000 series aluminium bracket has an antiskid rubber pad which keeps the device secure and safe from scratches. On the front and sides are orange LED lighting for ambience. 
The docking station allows you to transform your ONEXPLAYER Mini and Mini Pro handhelds into a powerful high-performance desktop like PC with plenty of expansion ports. Simply connect your handheld to the dock and within a few seconds you have full use. 
Read our ONEXPLAYER Mini Pro dock review here.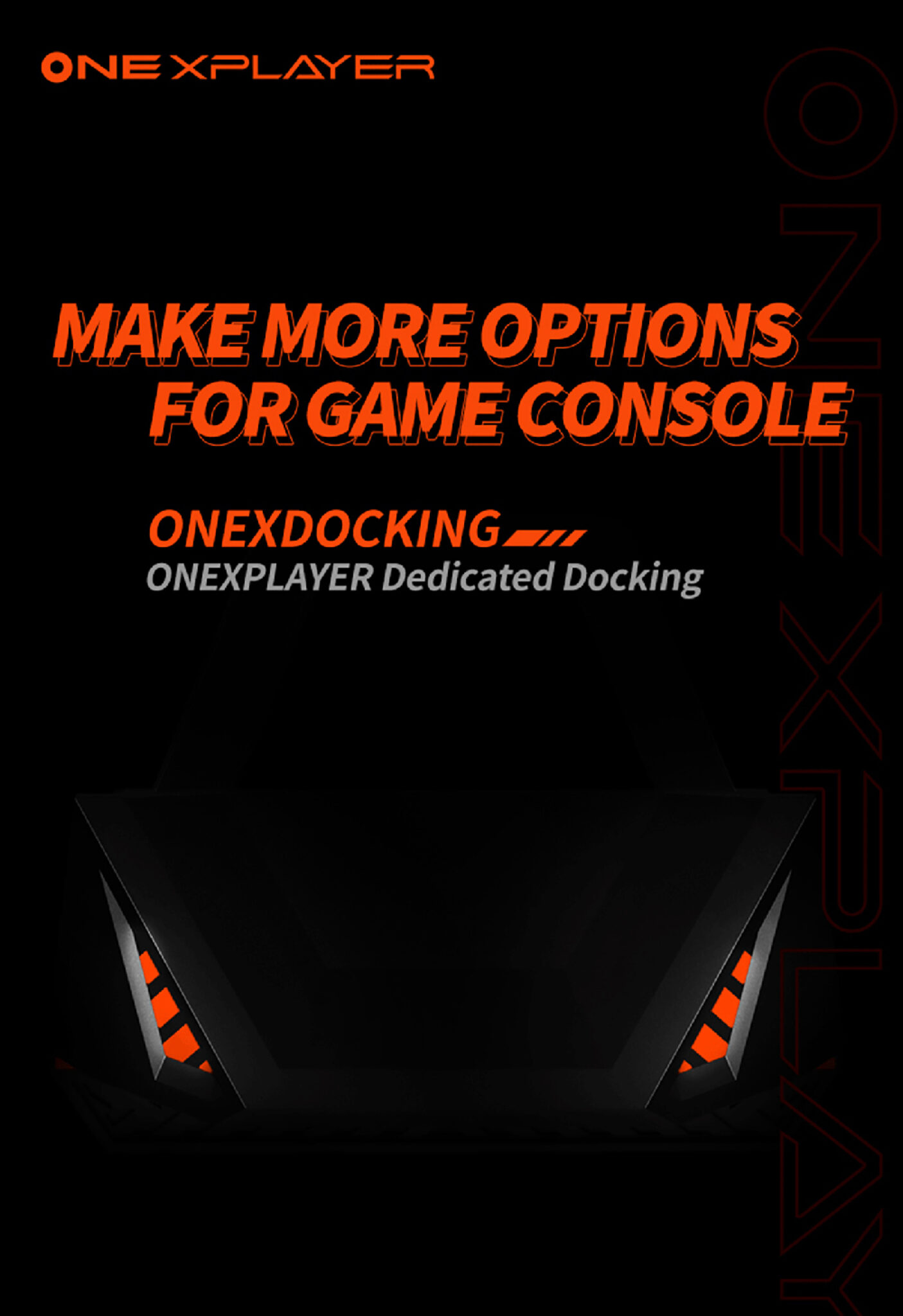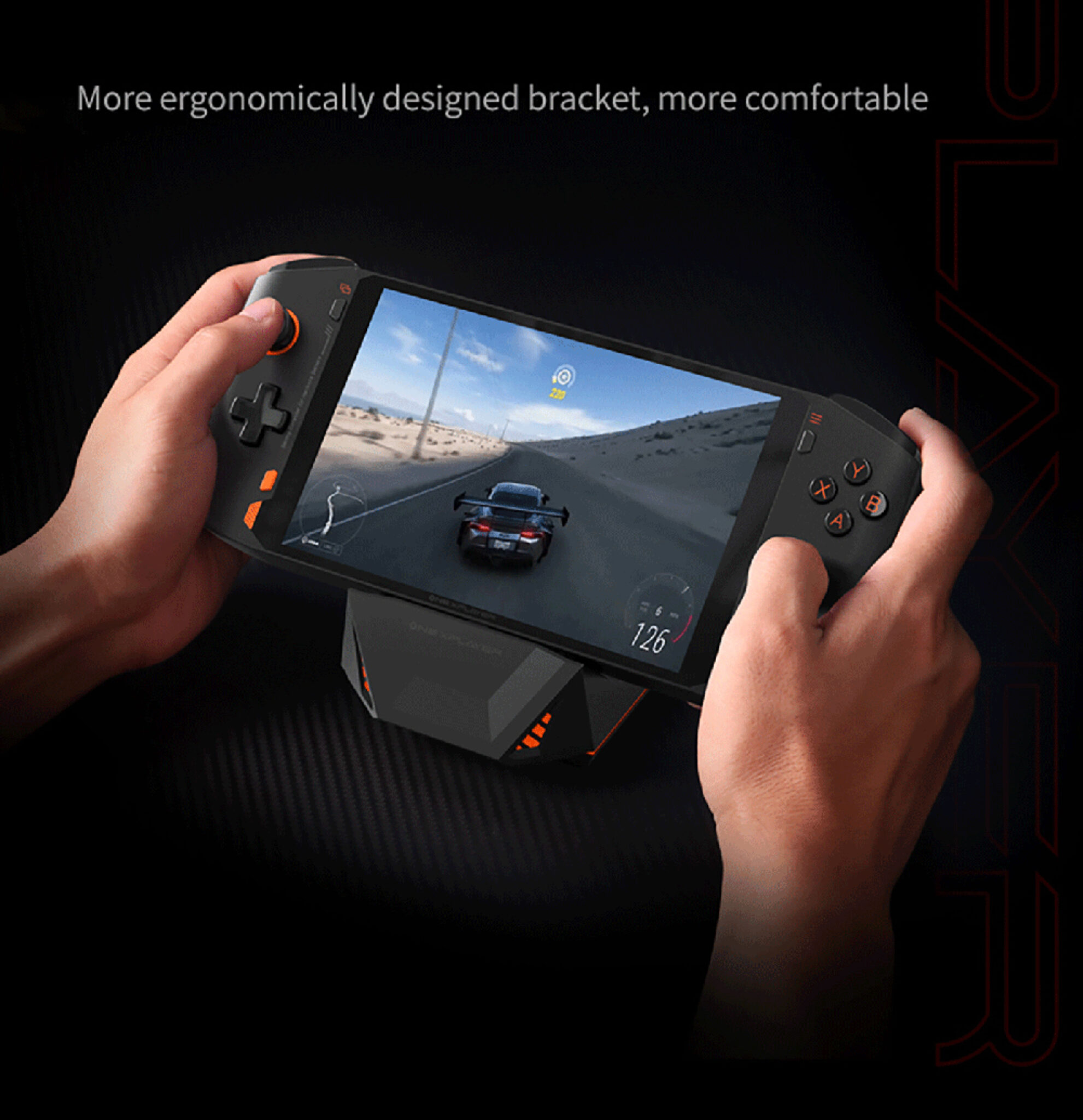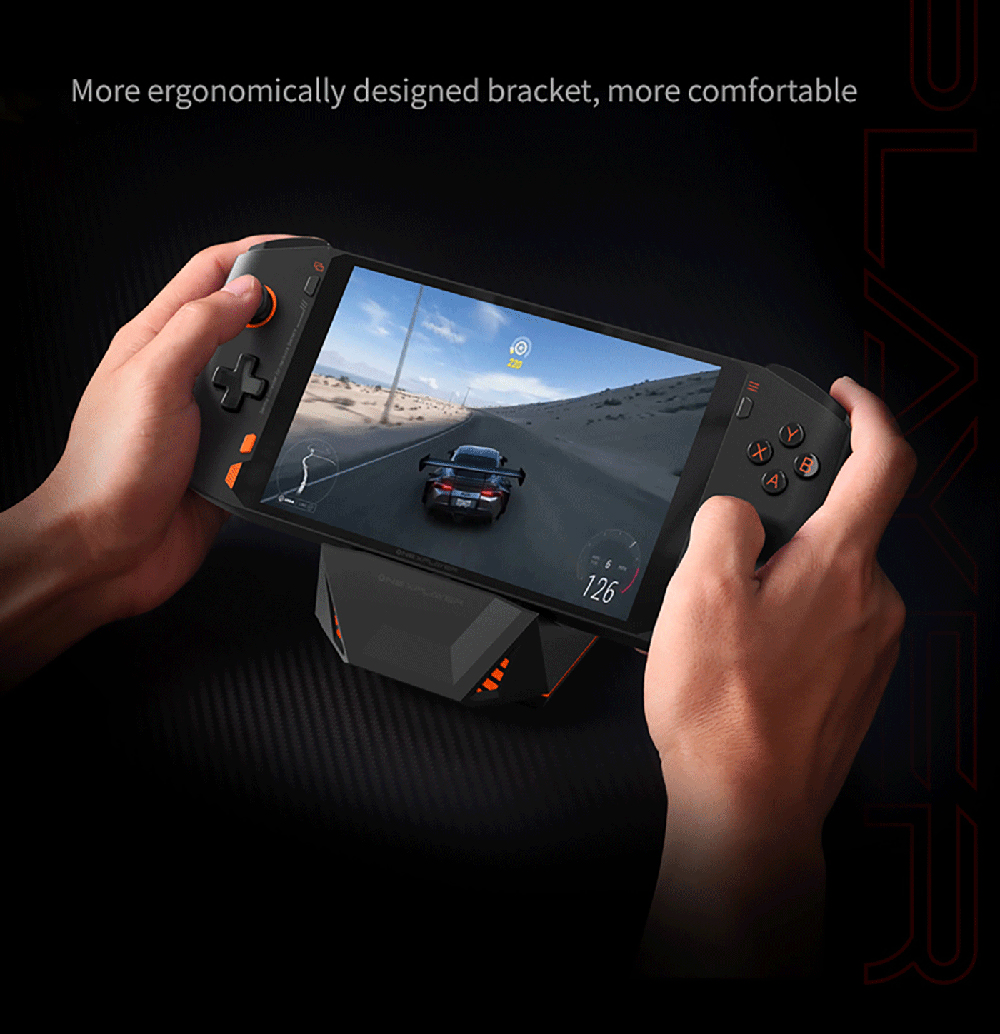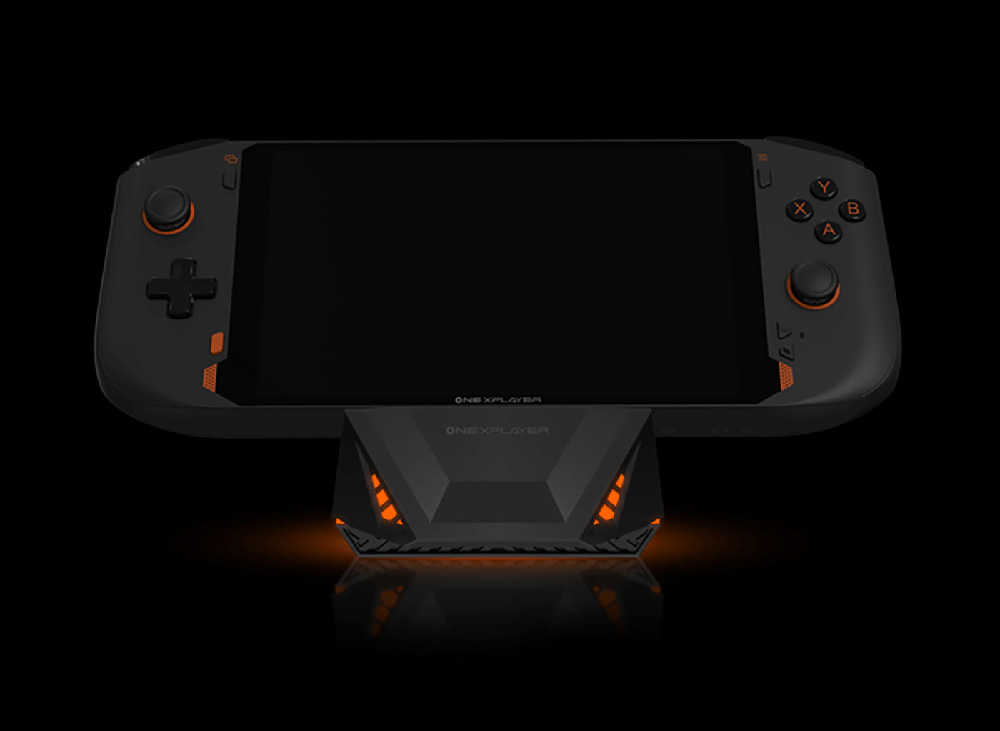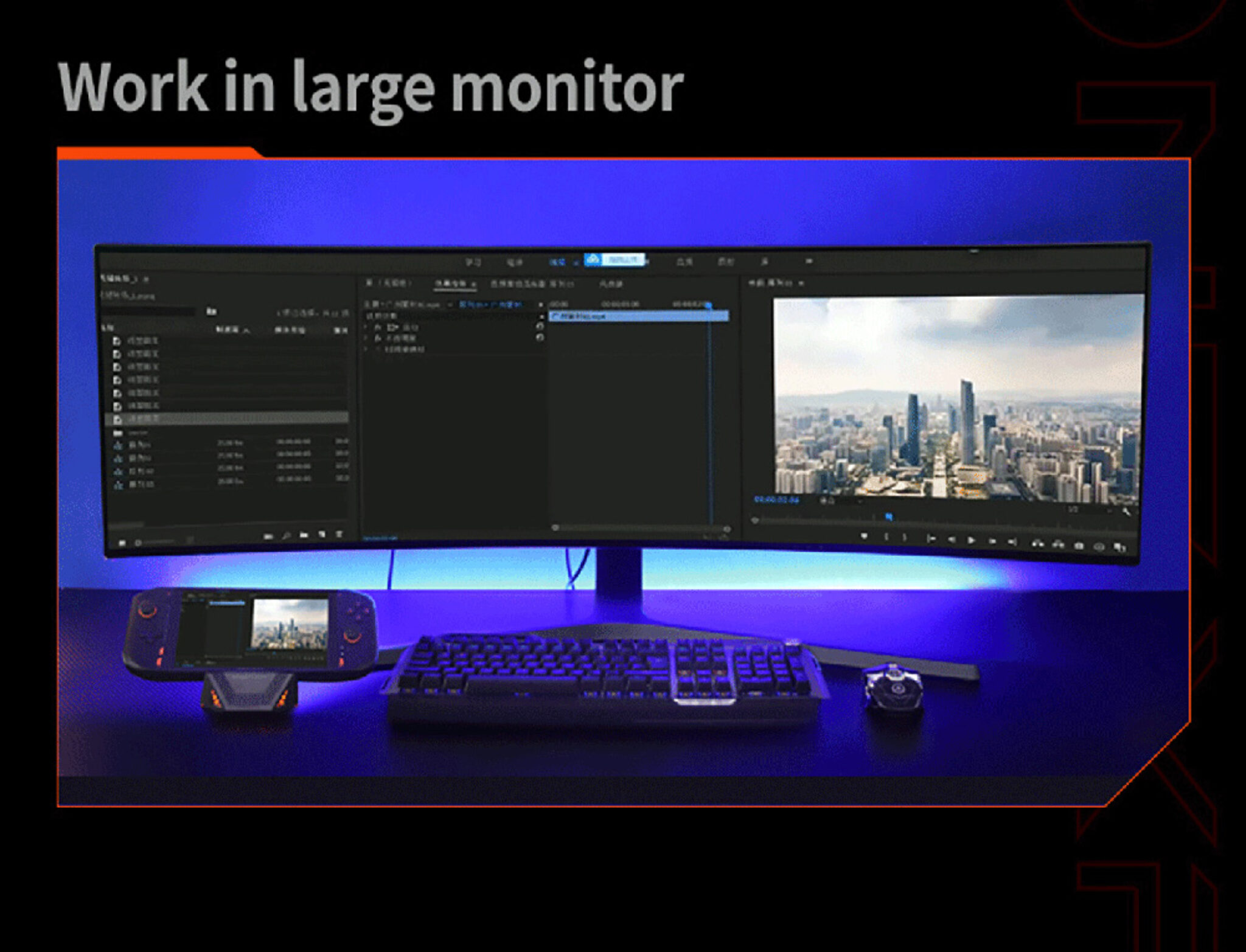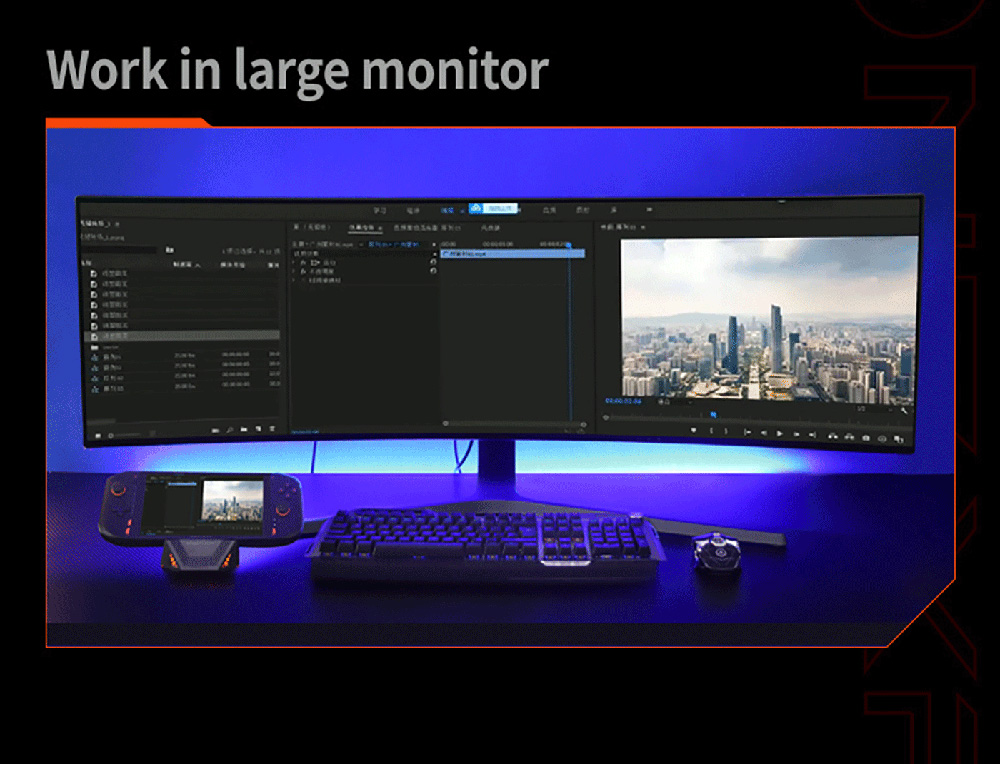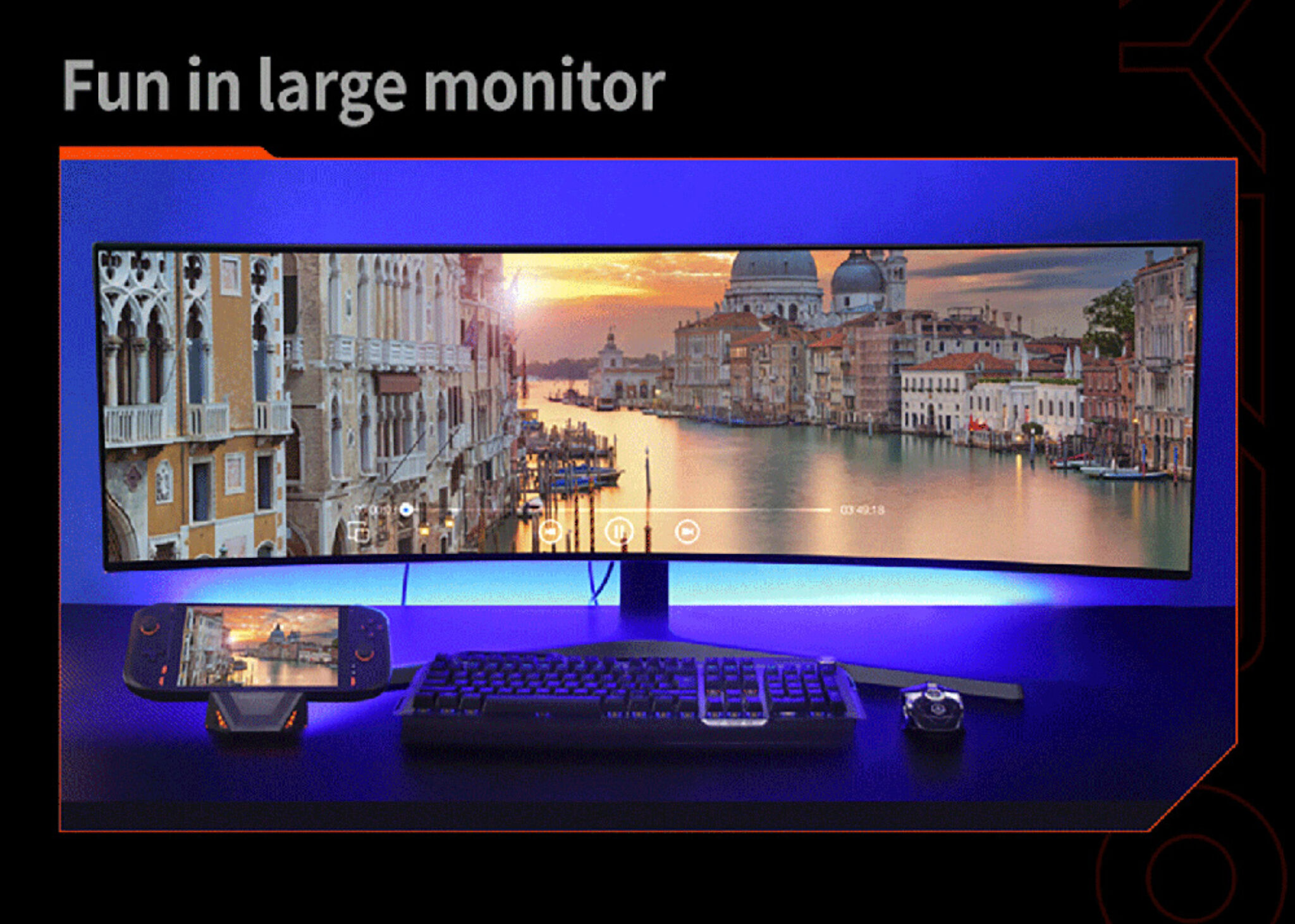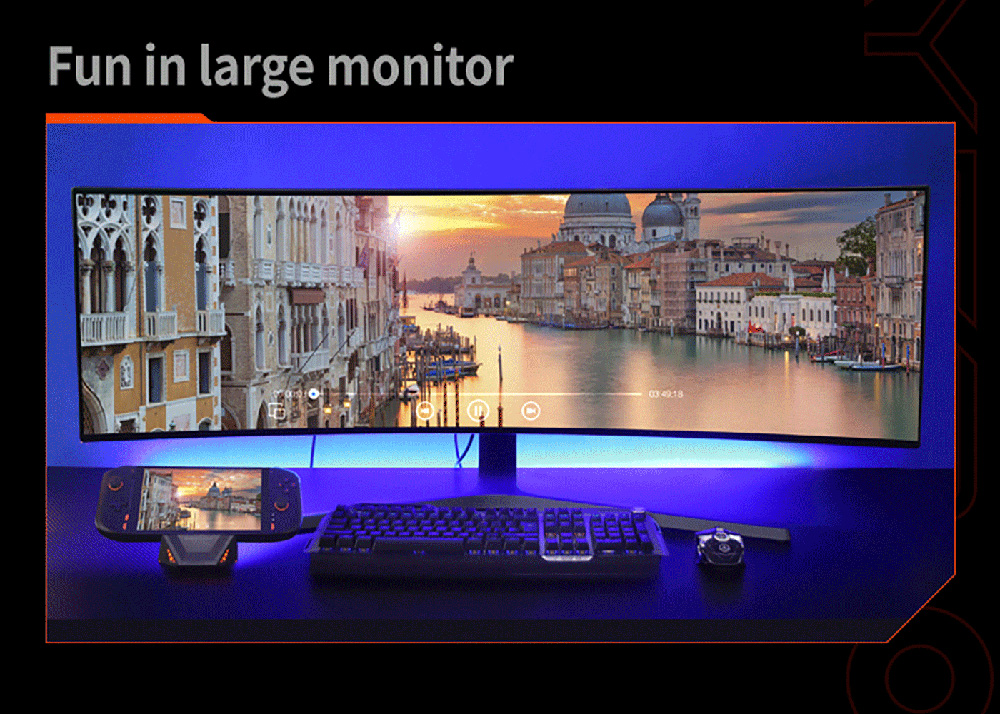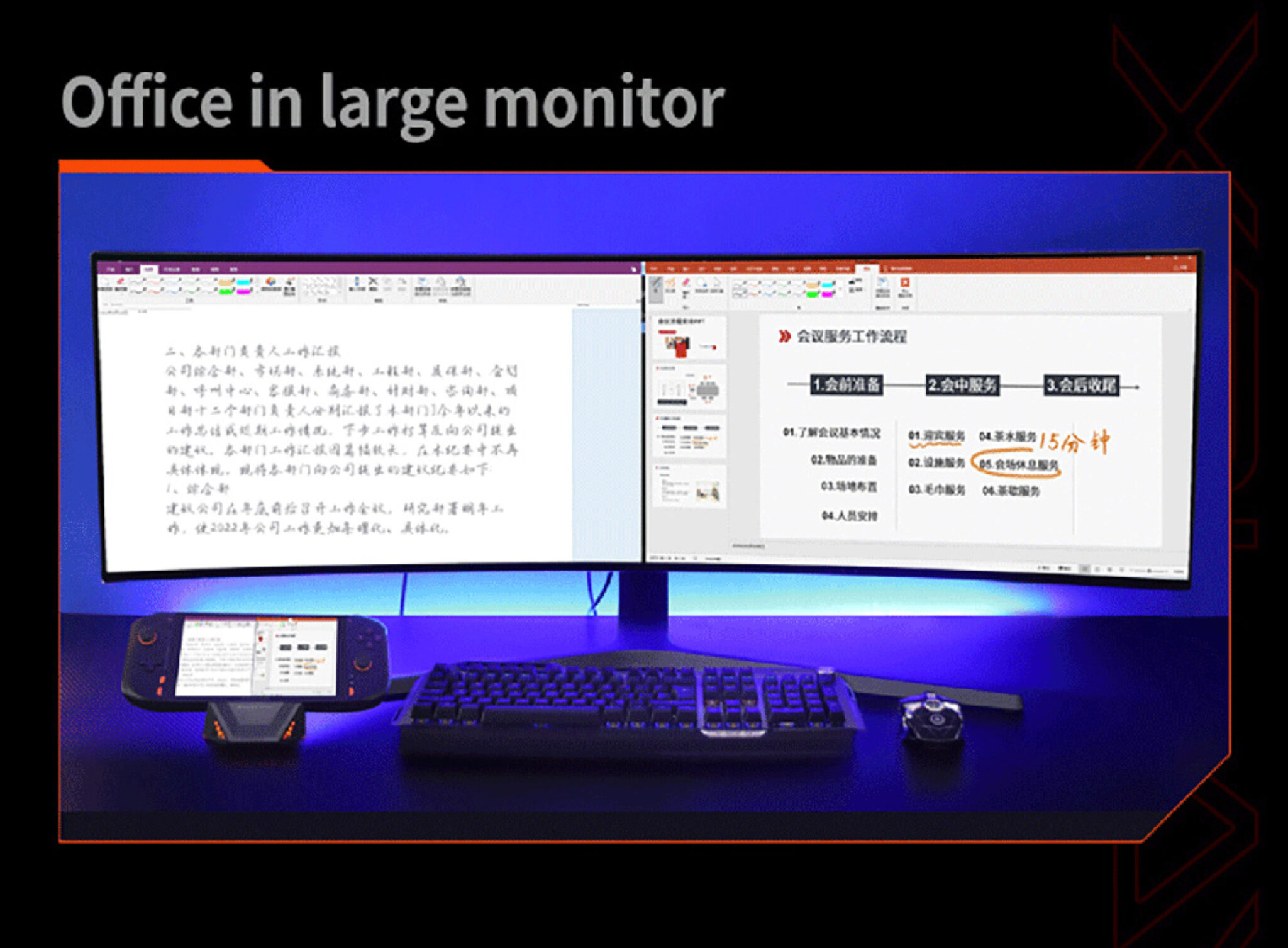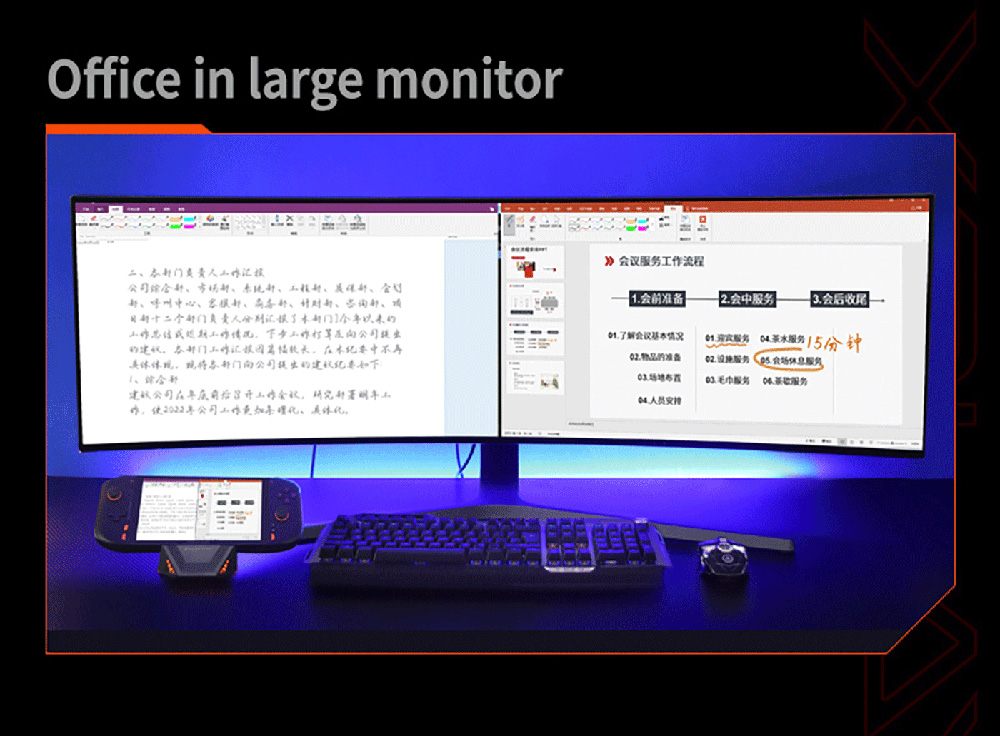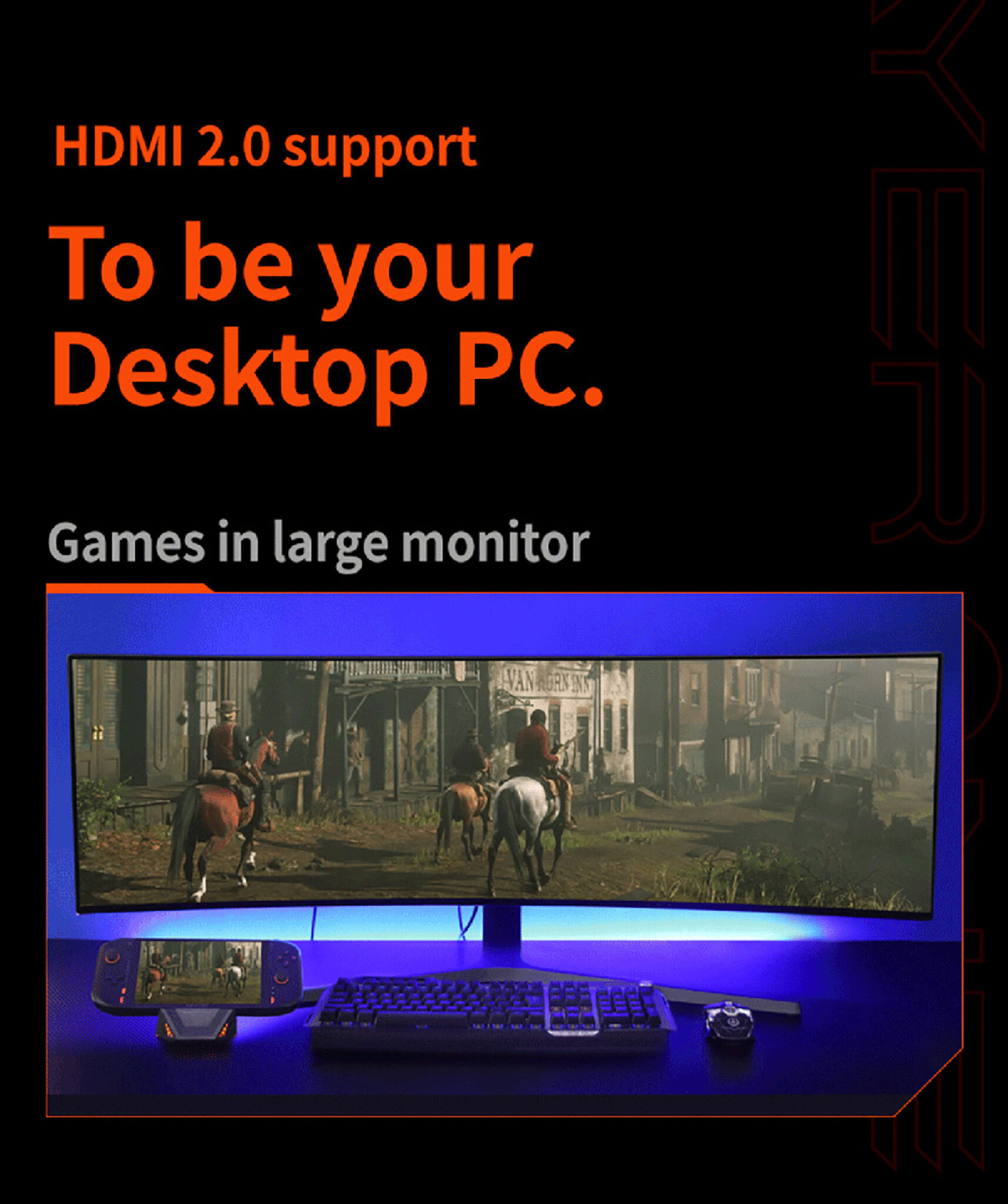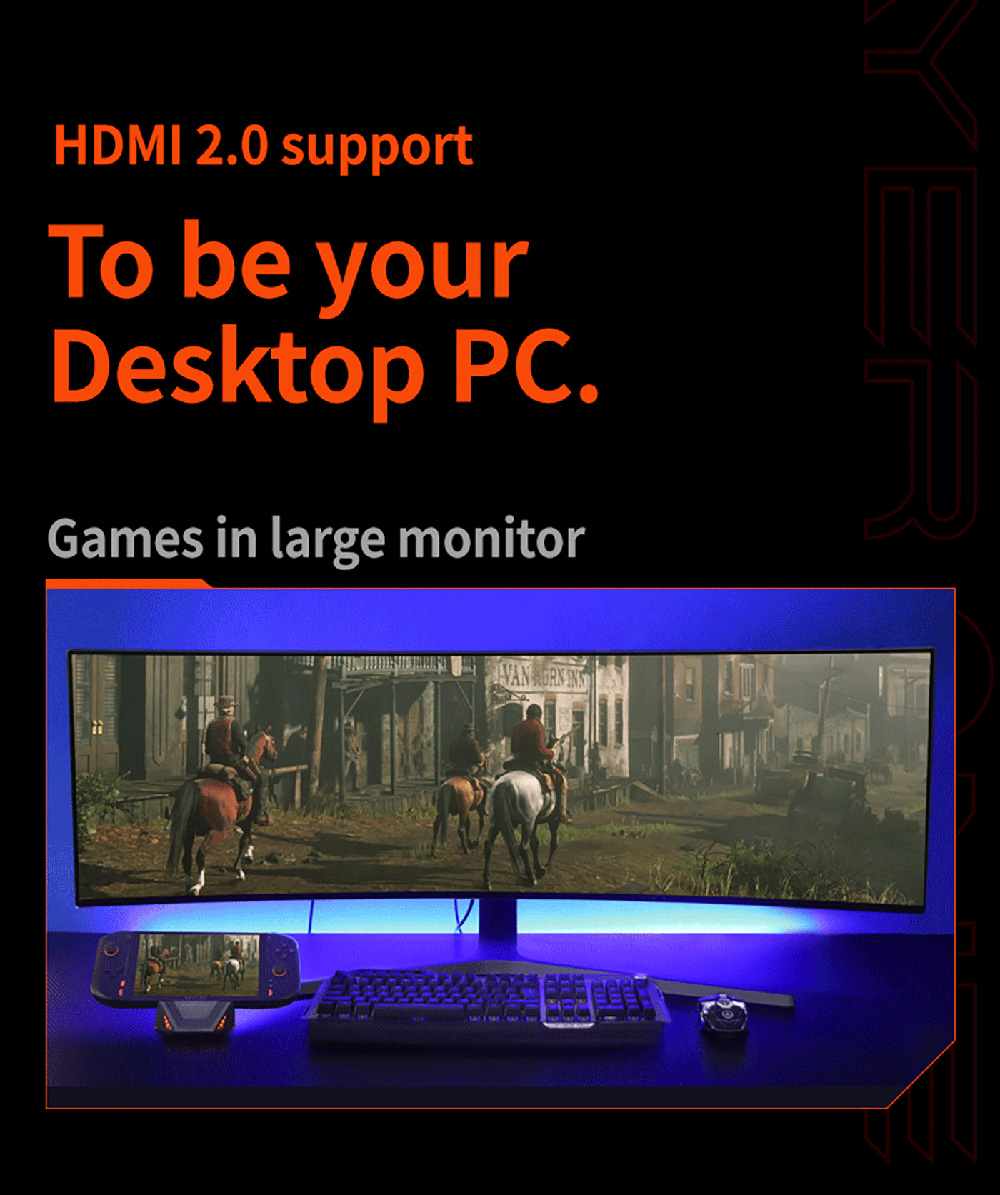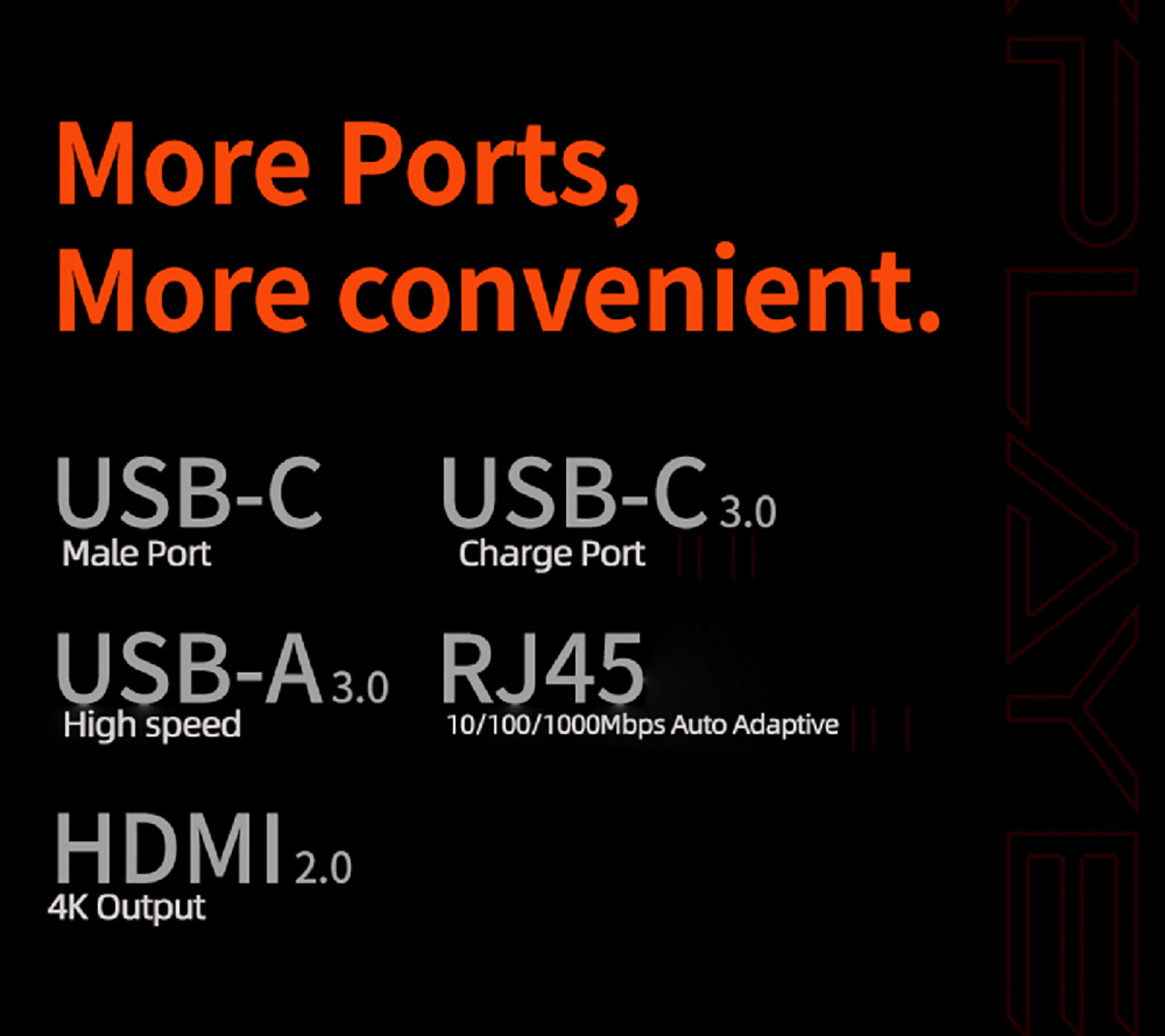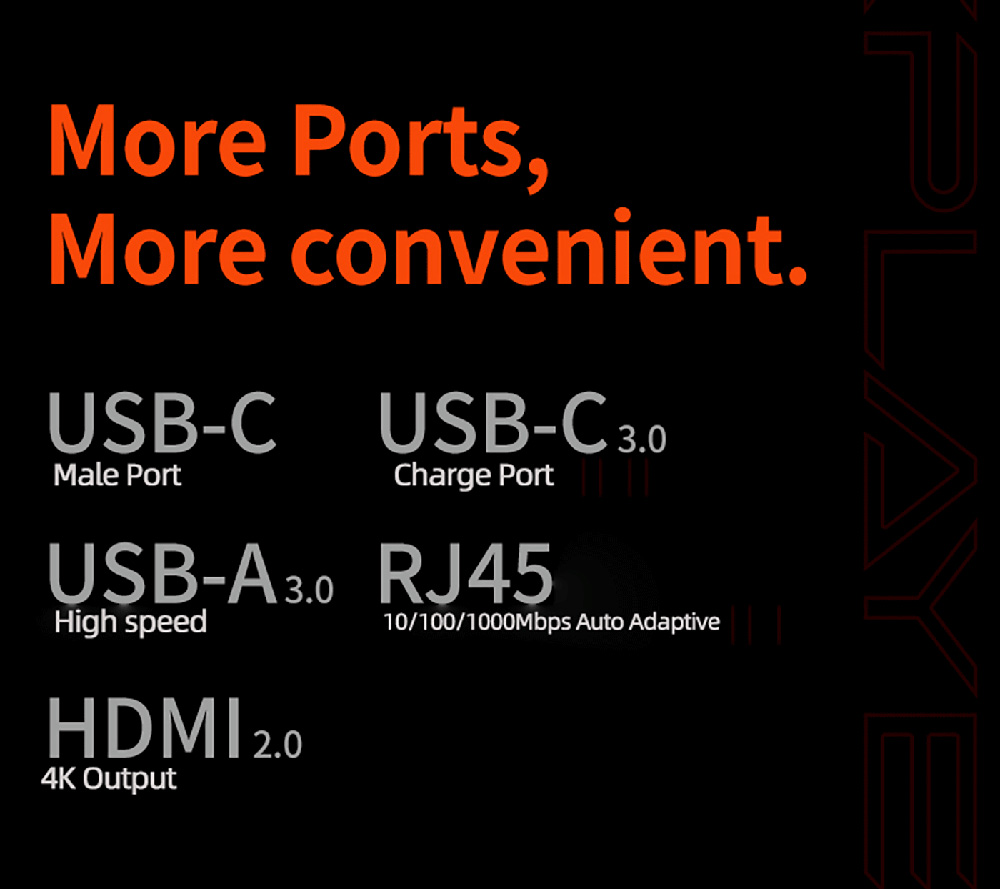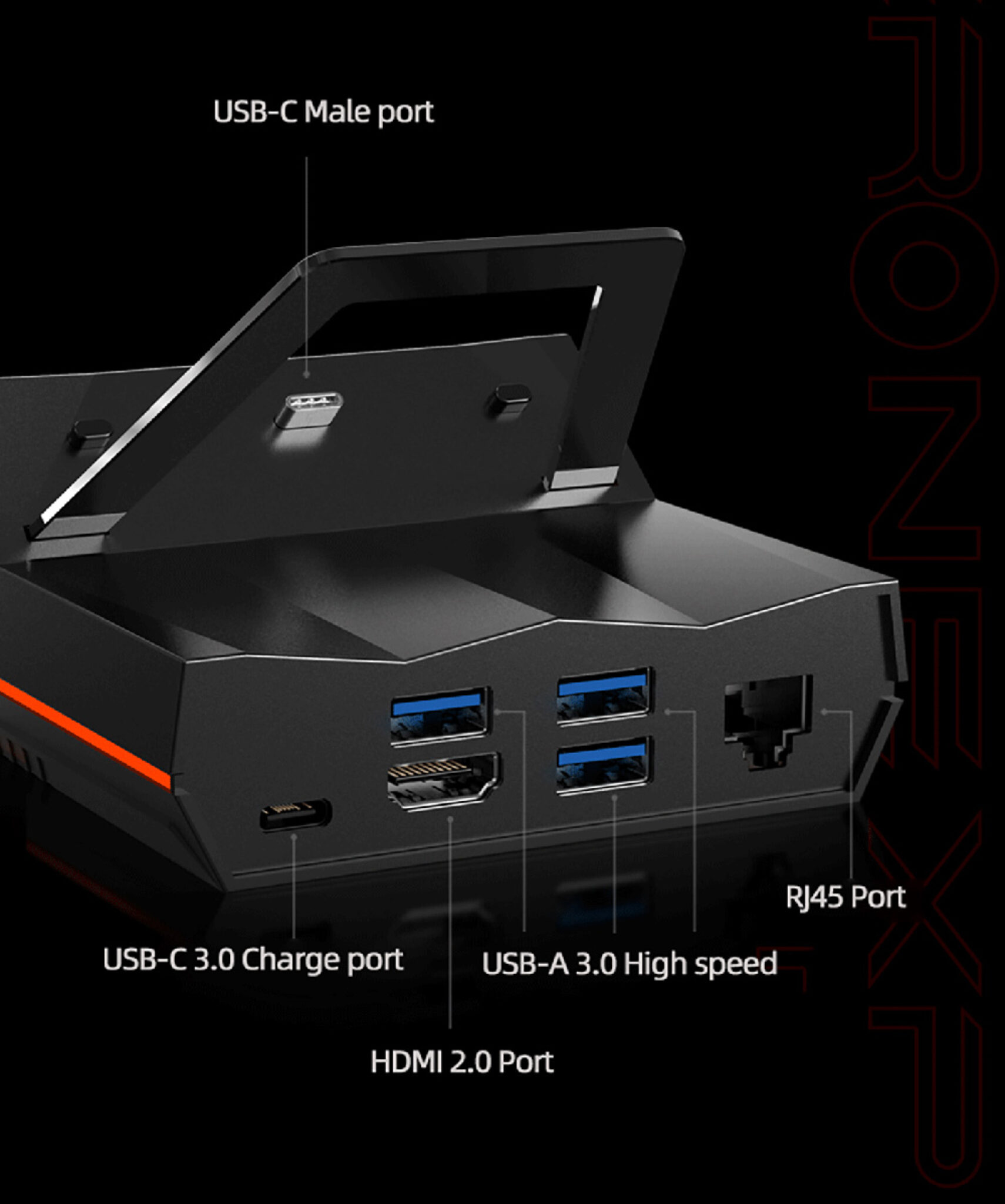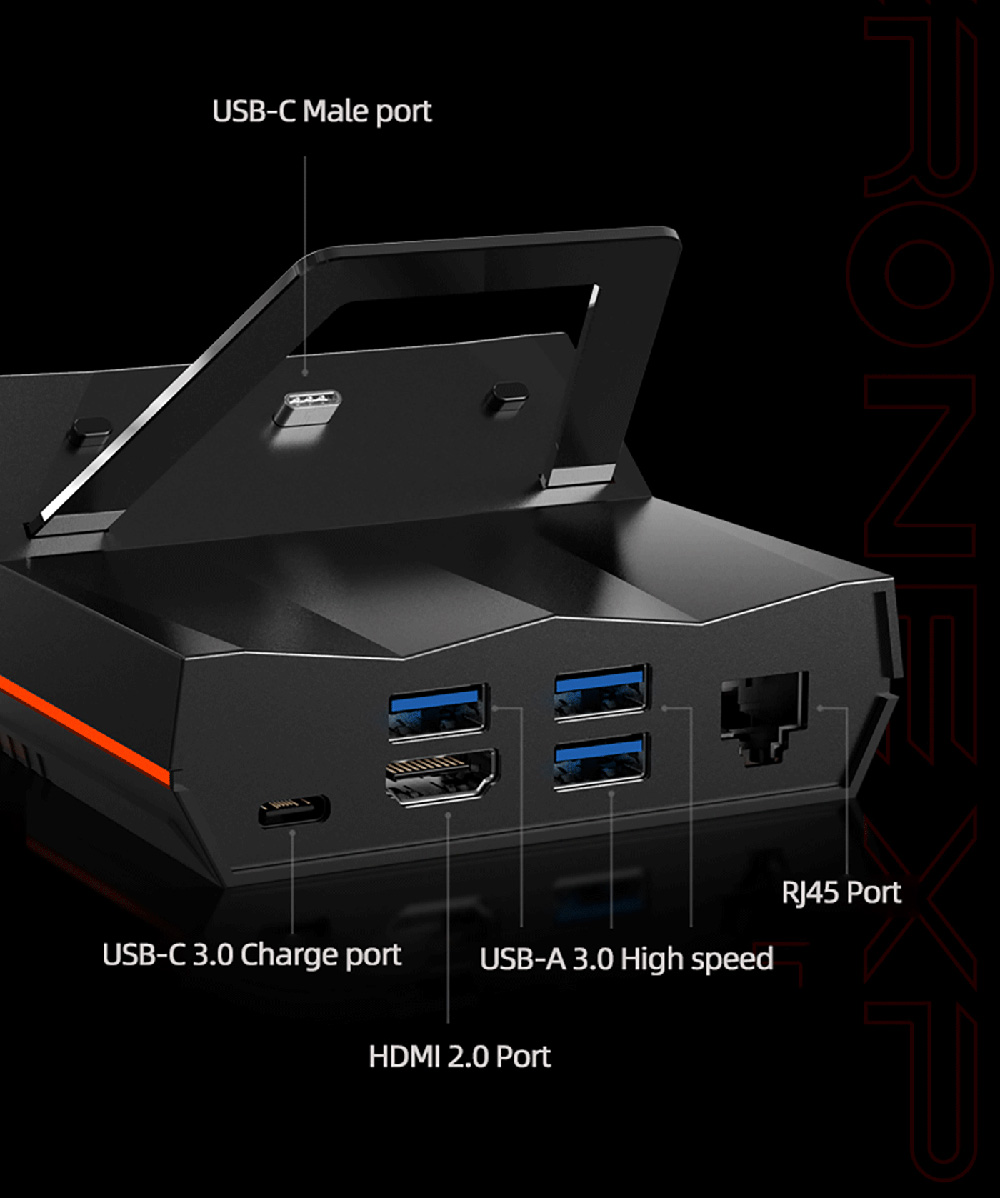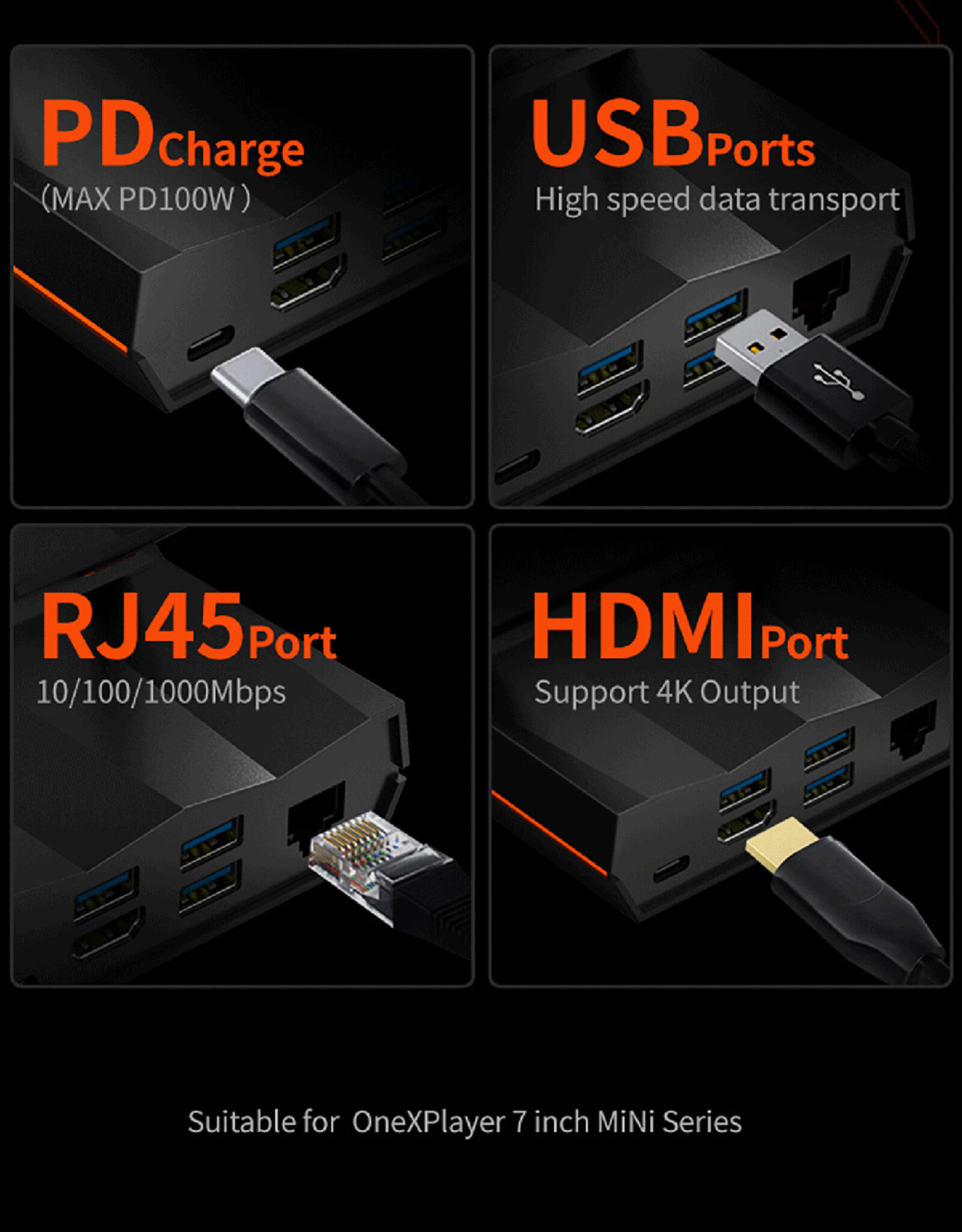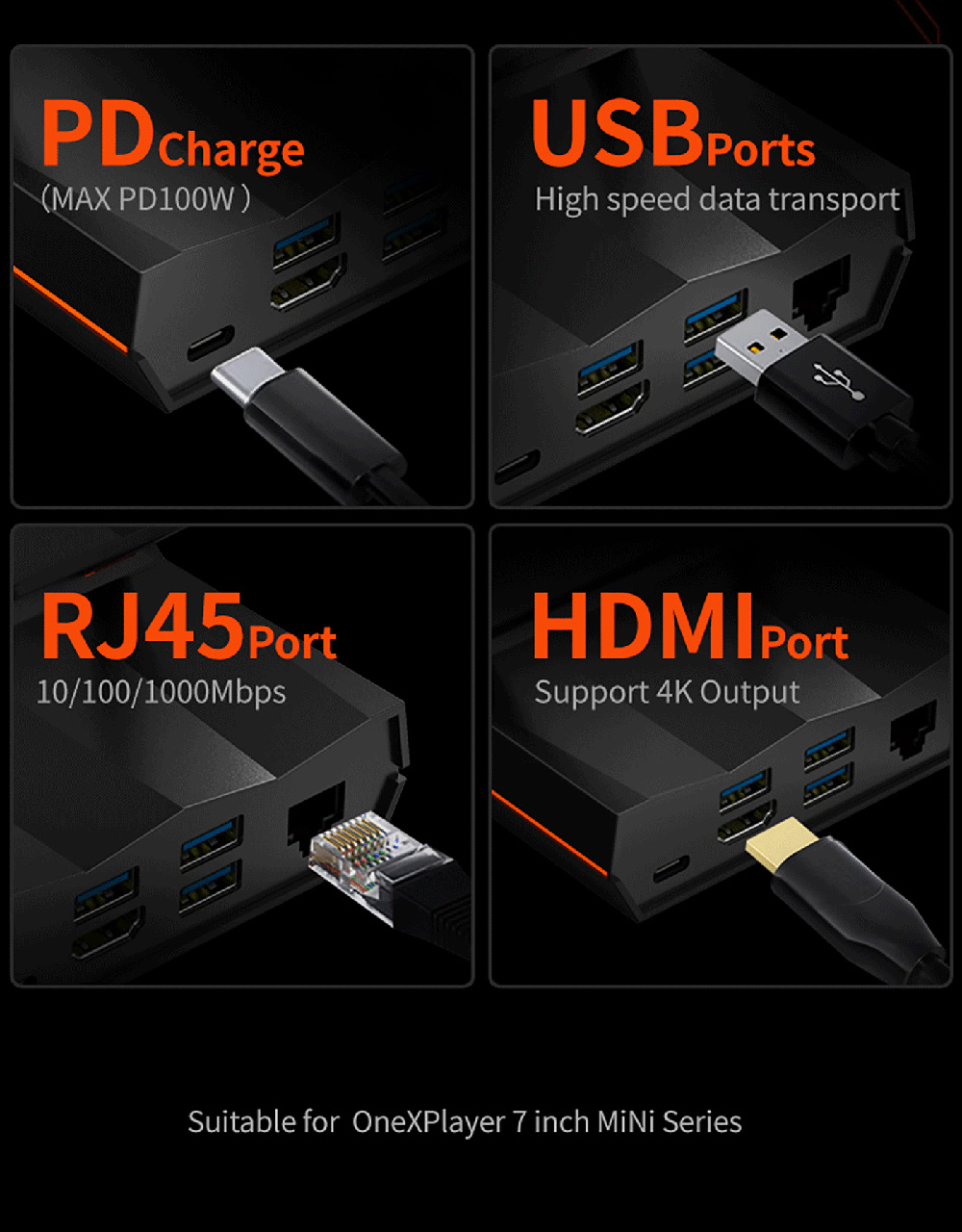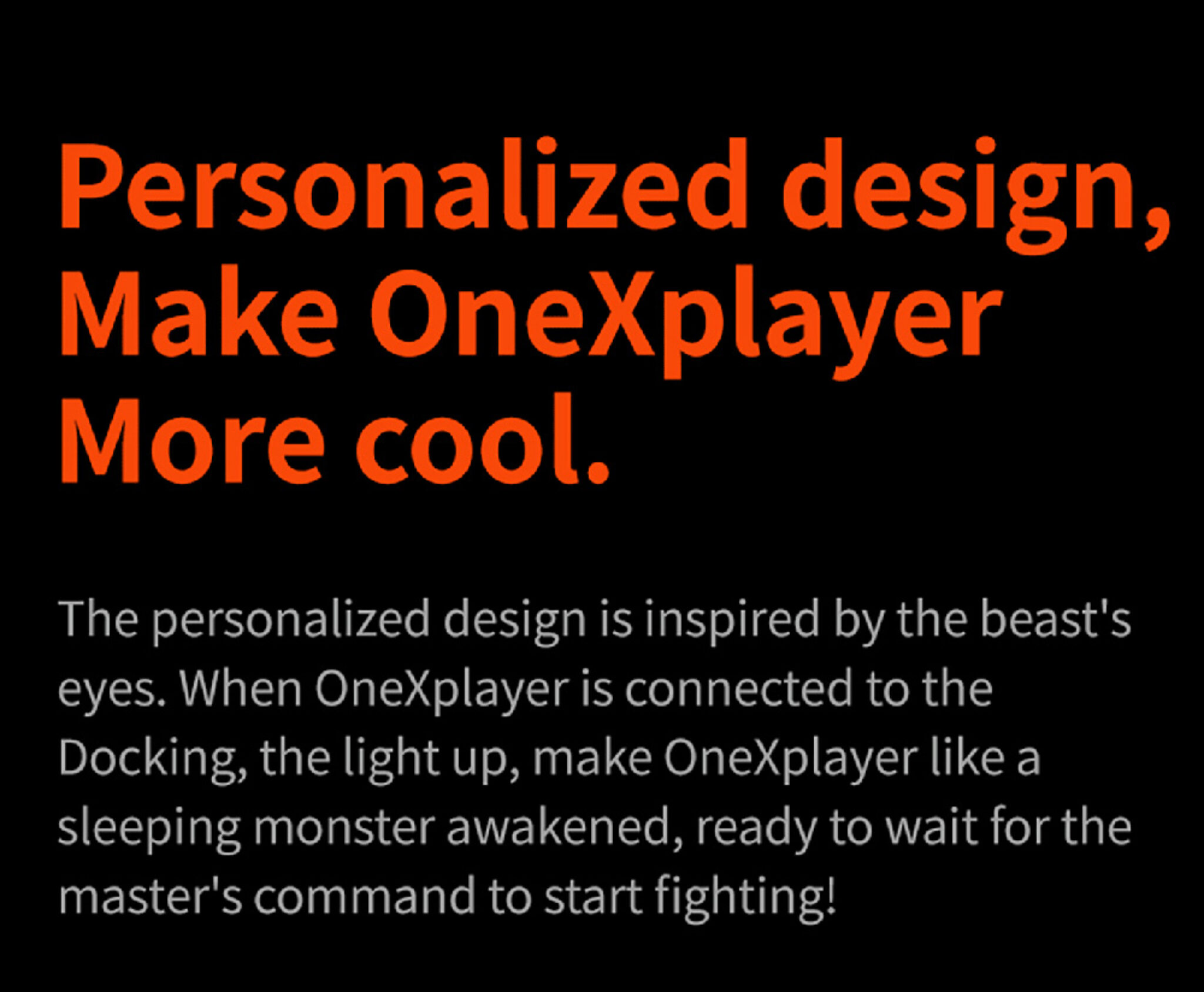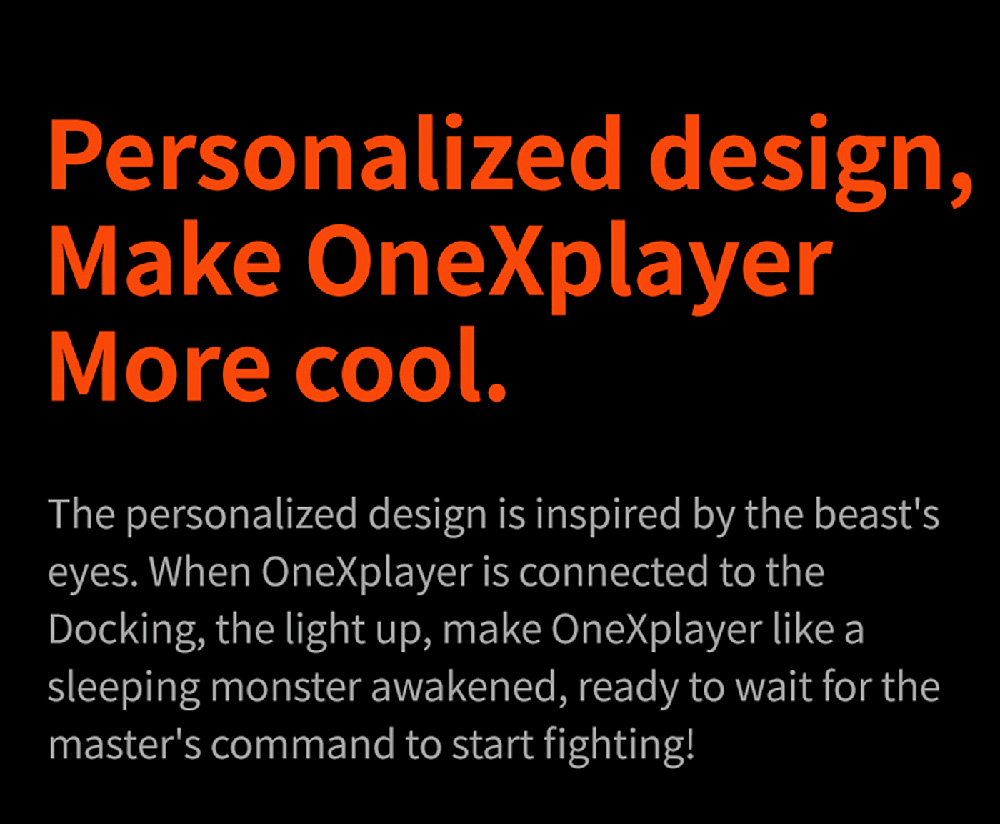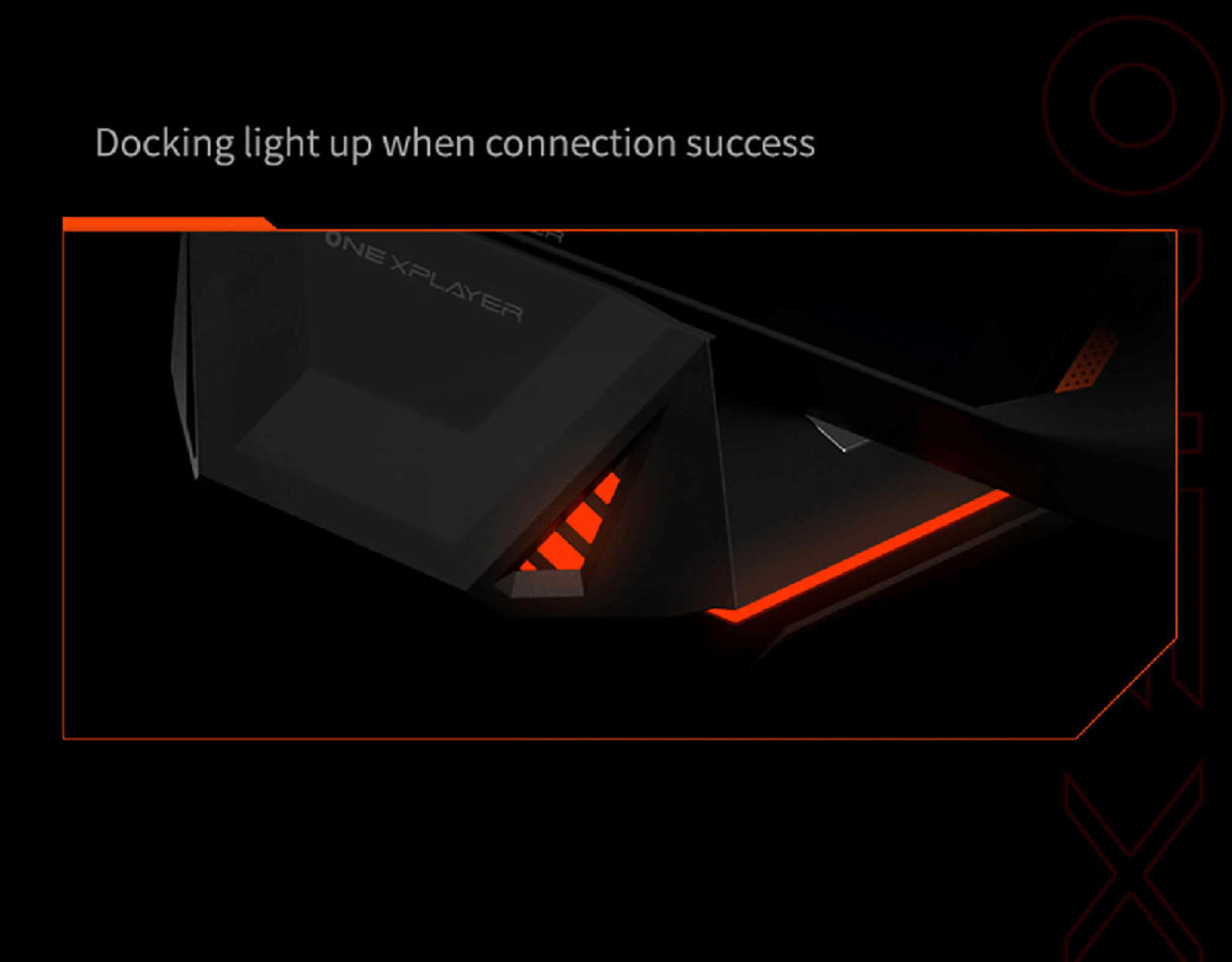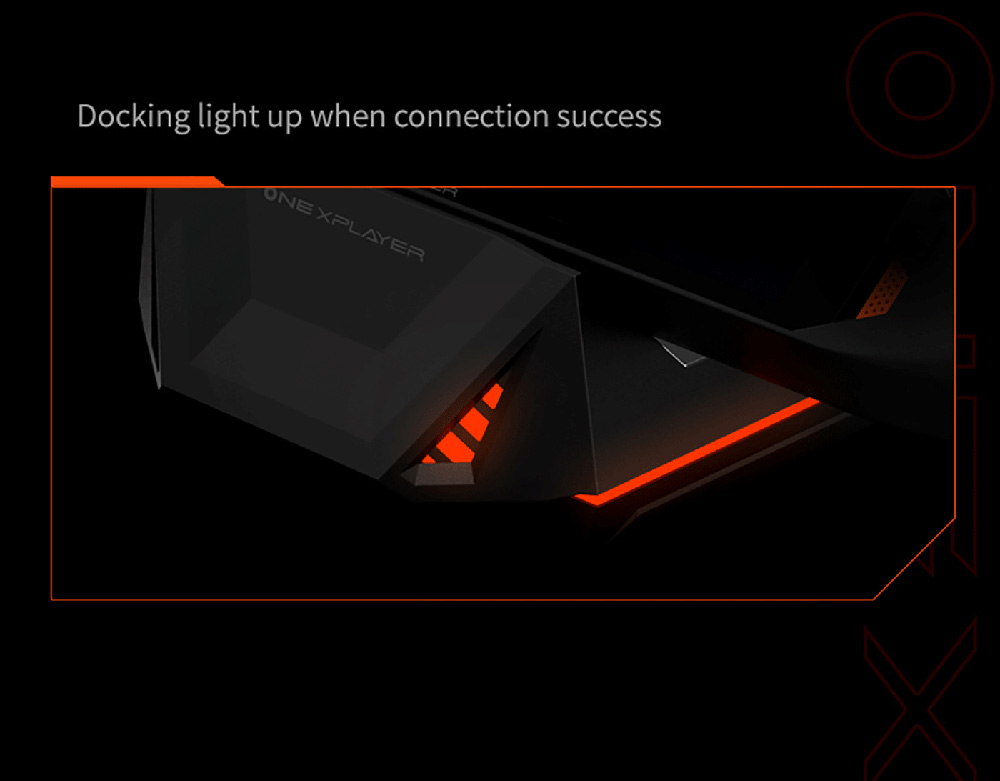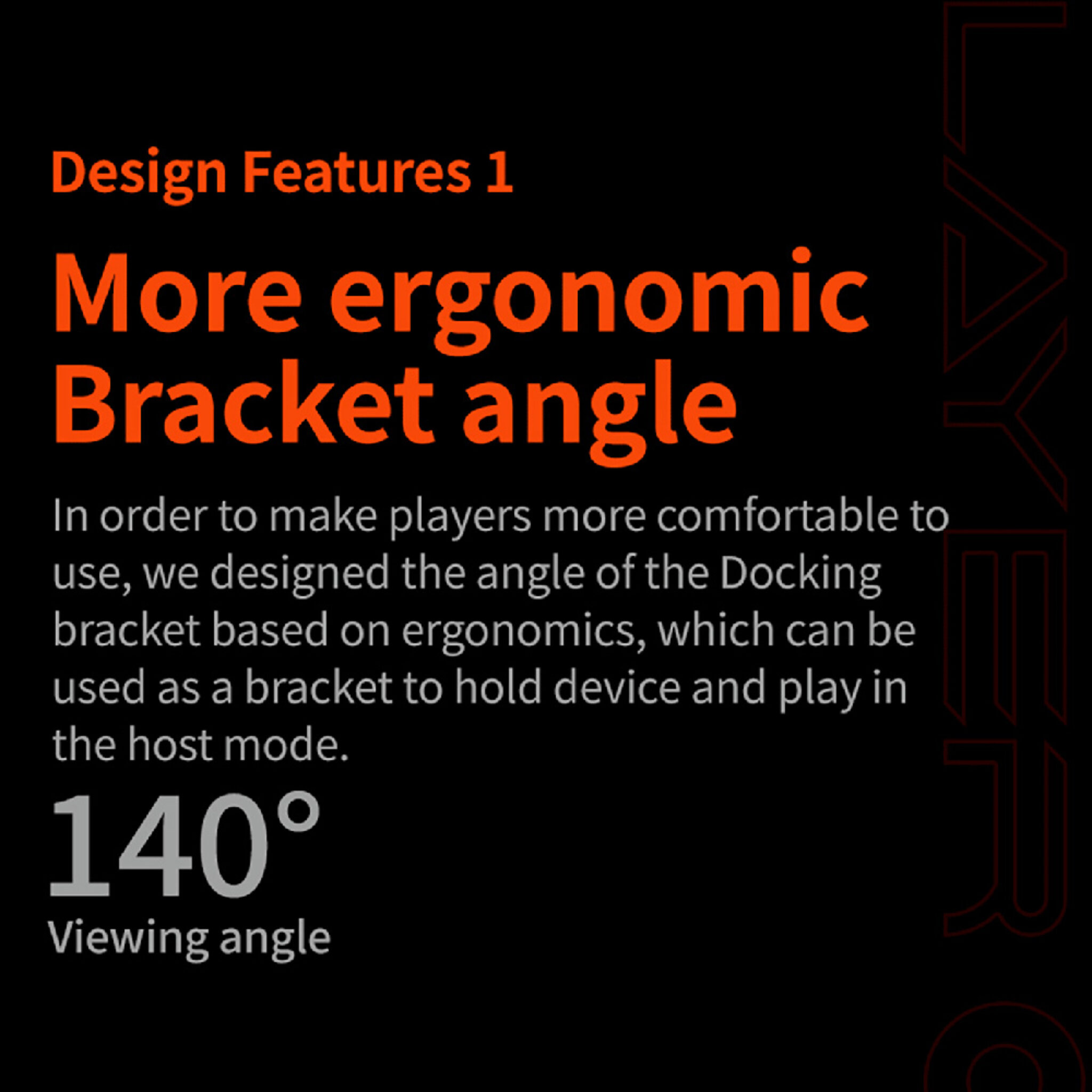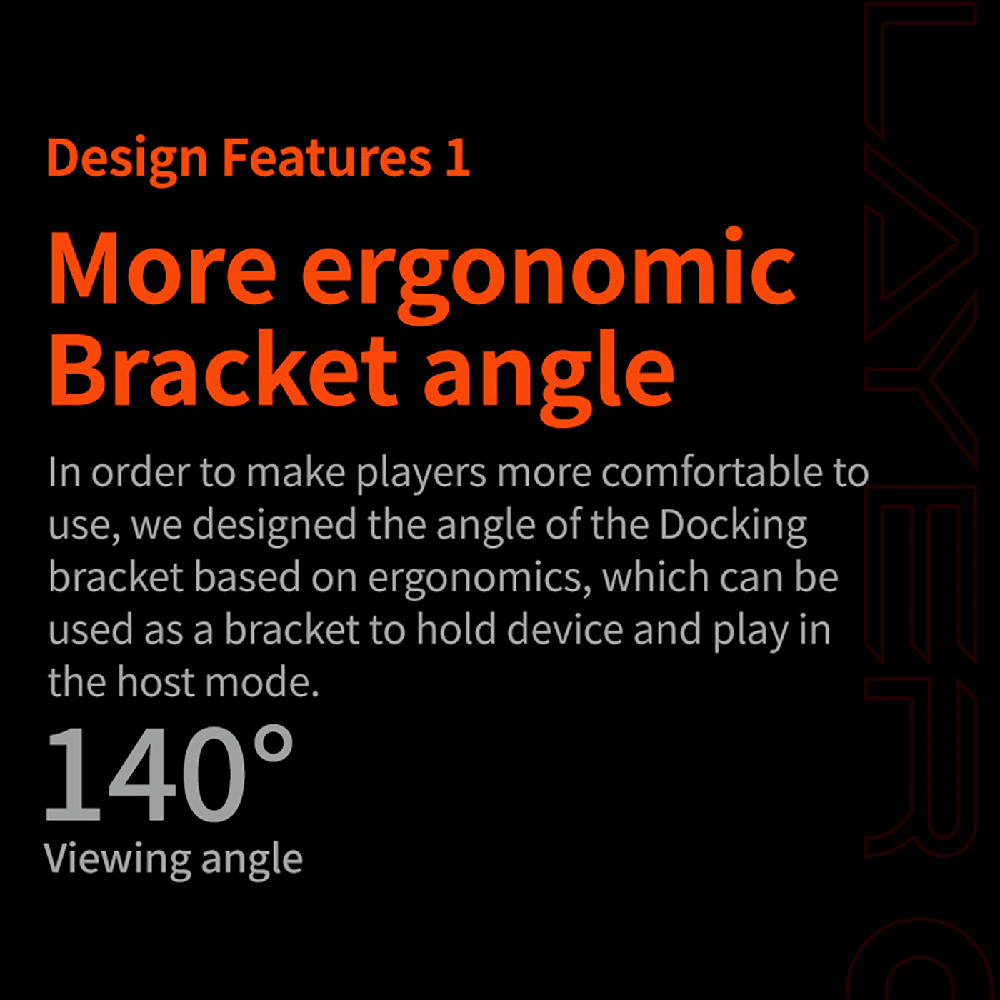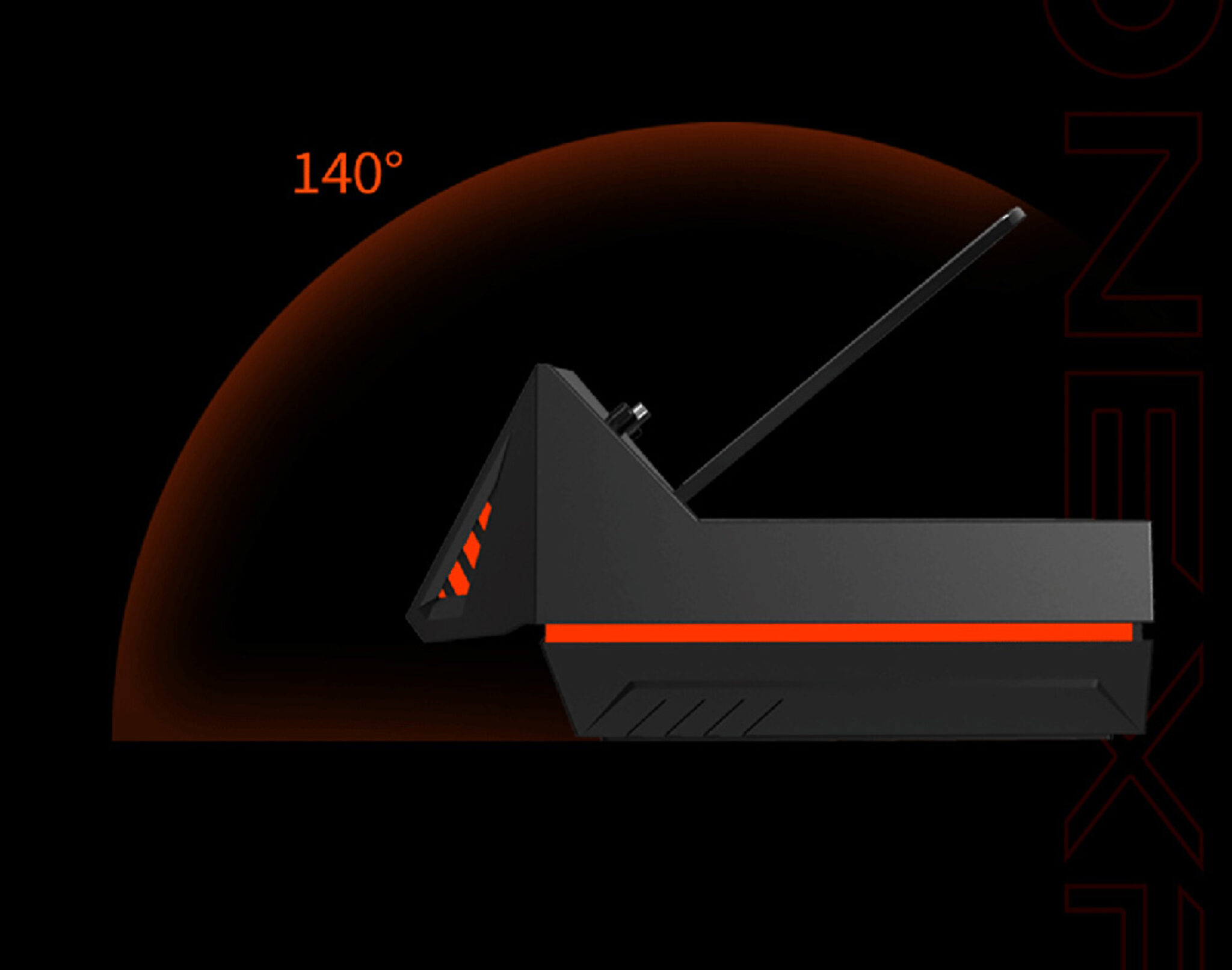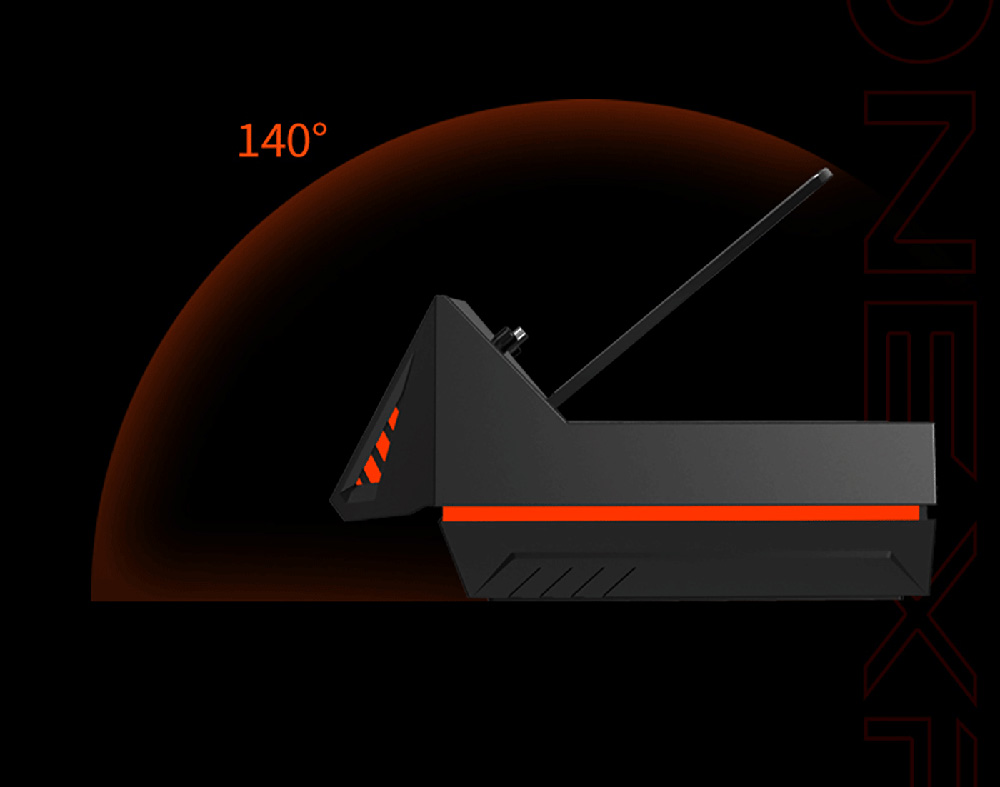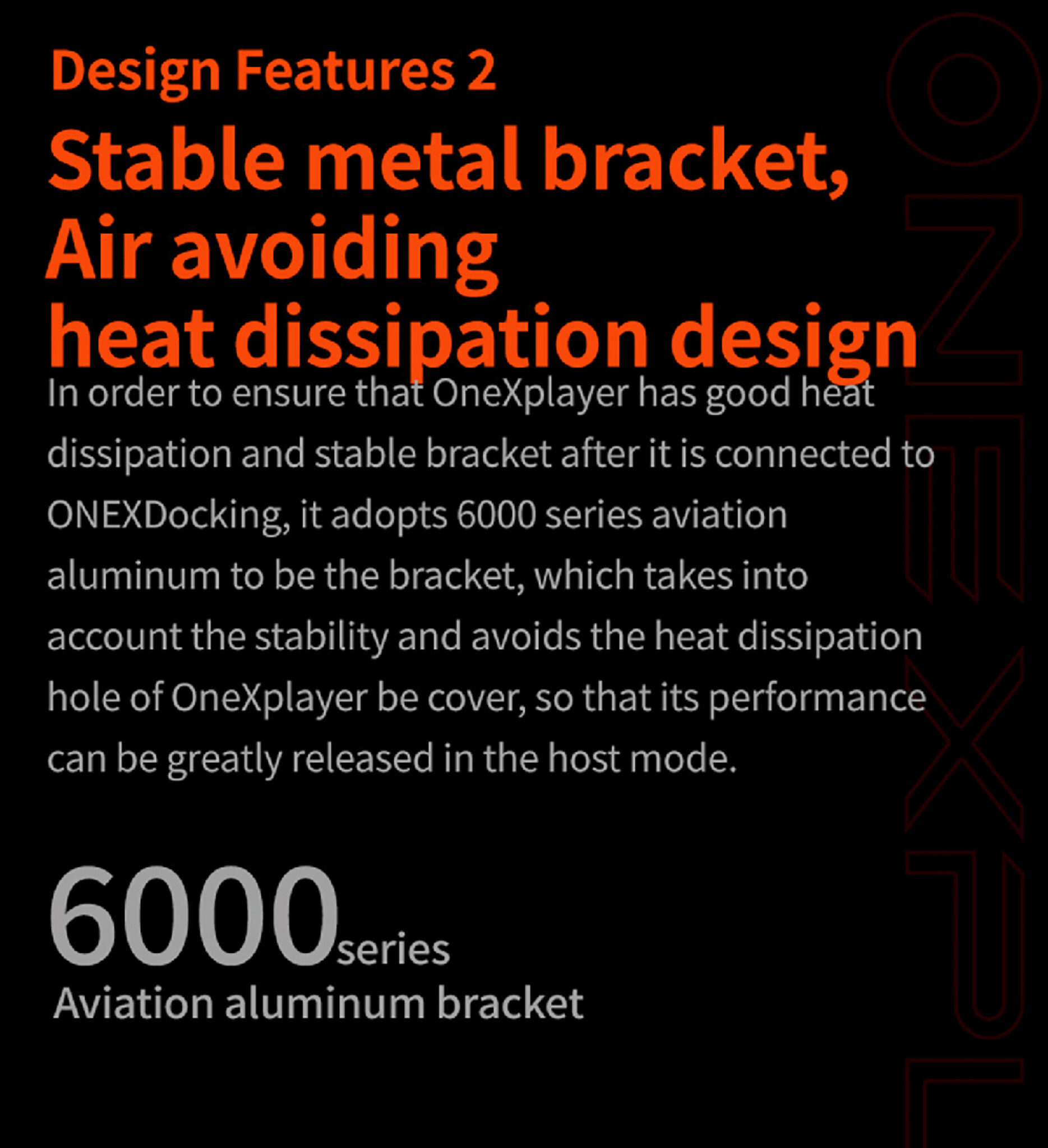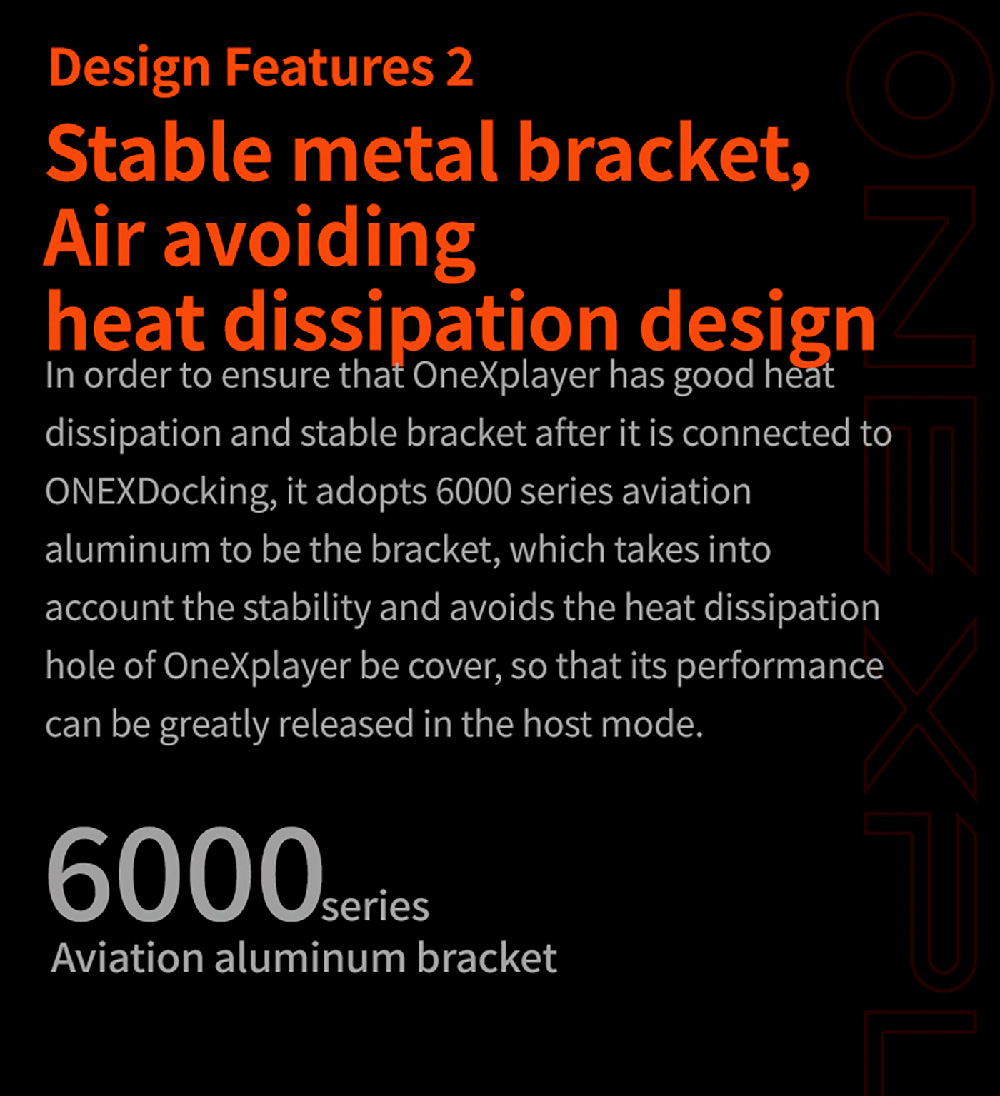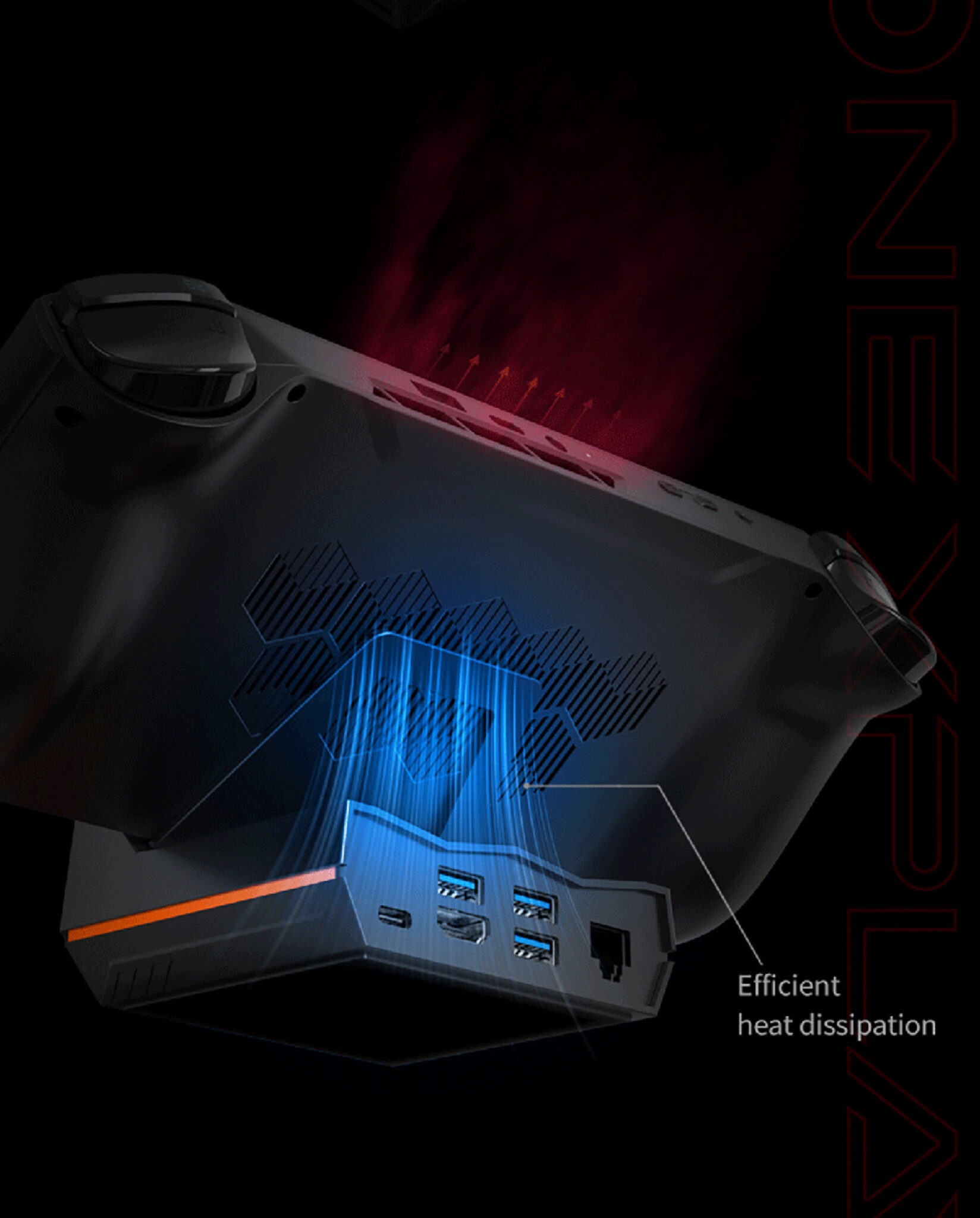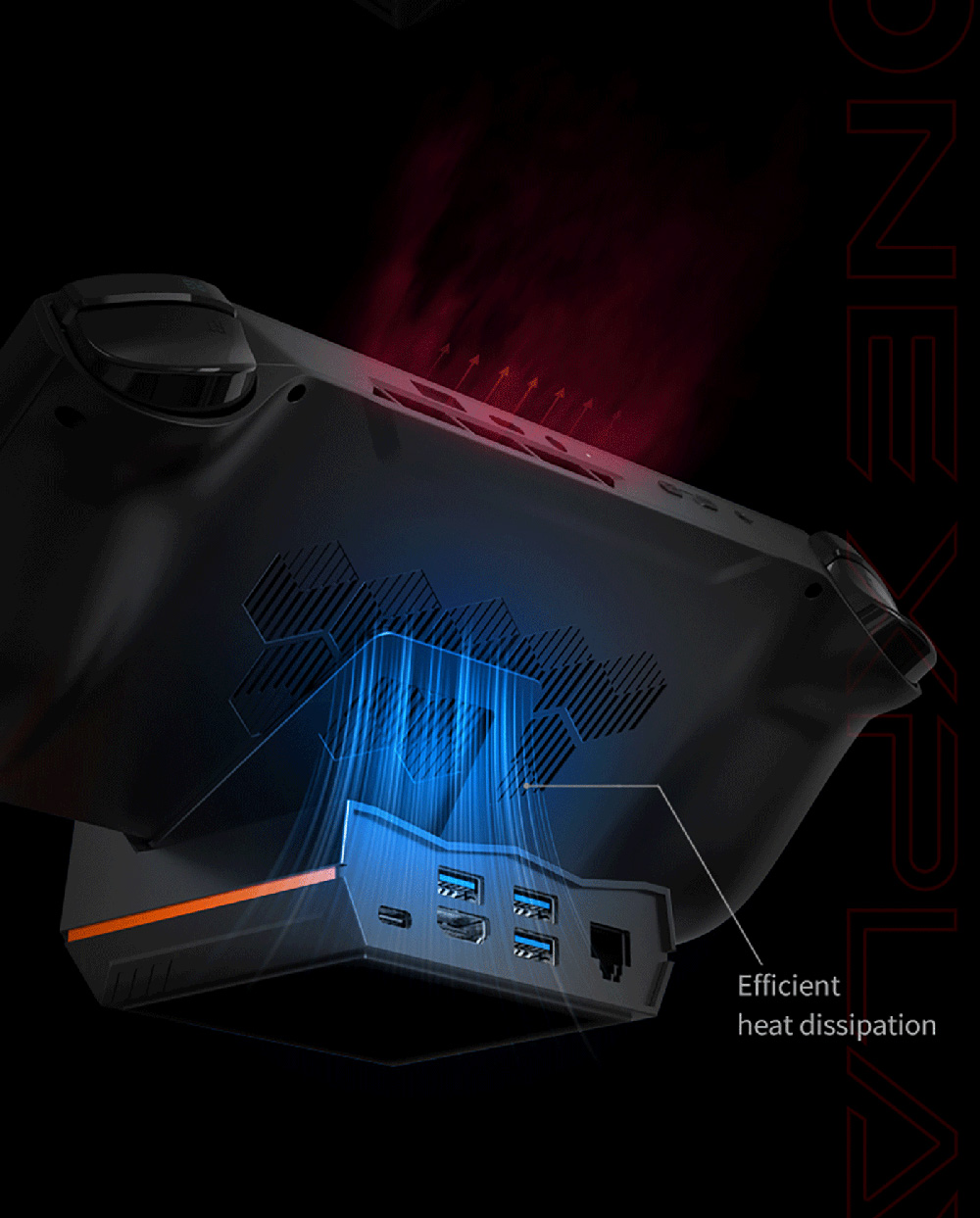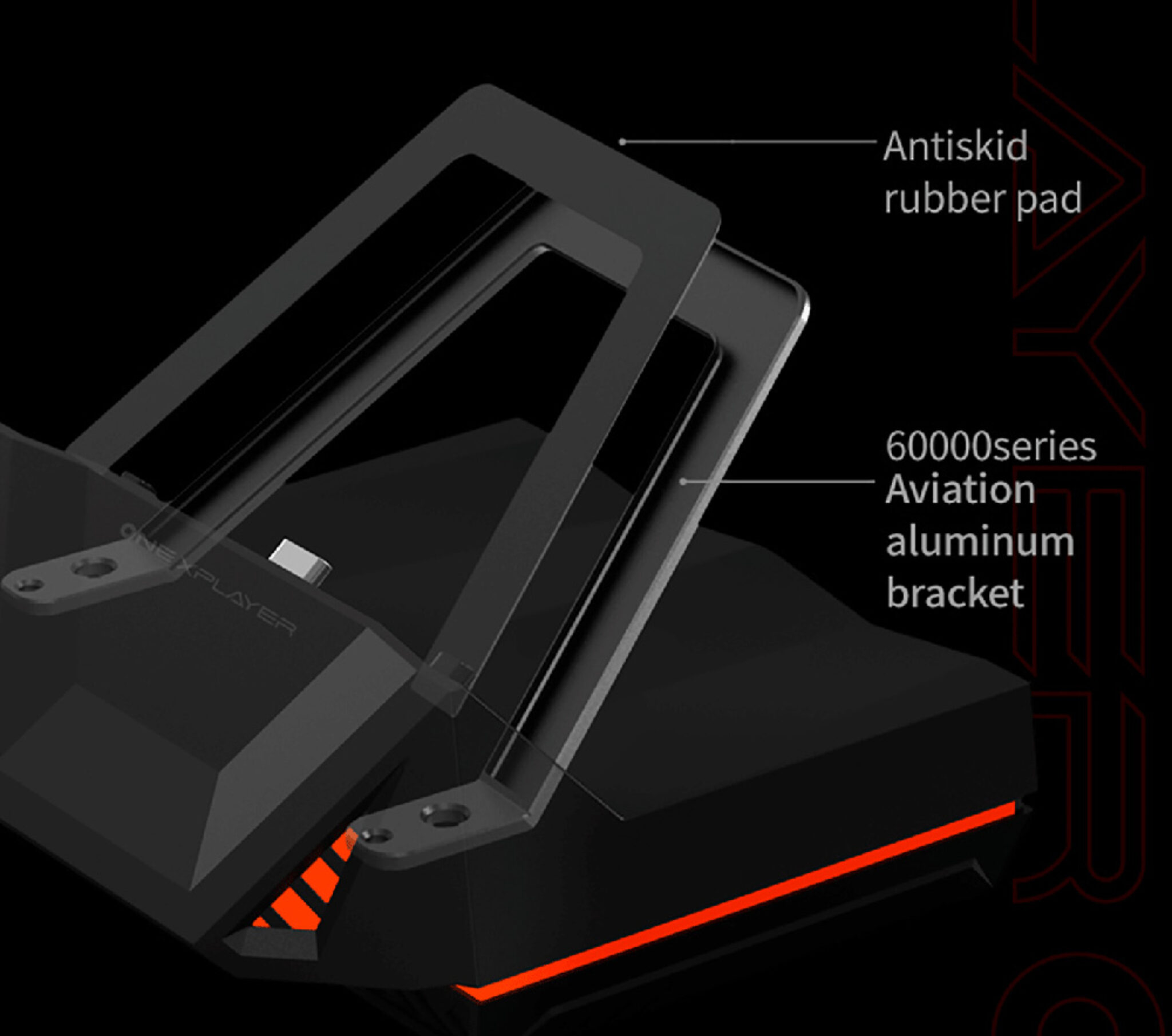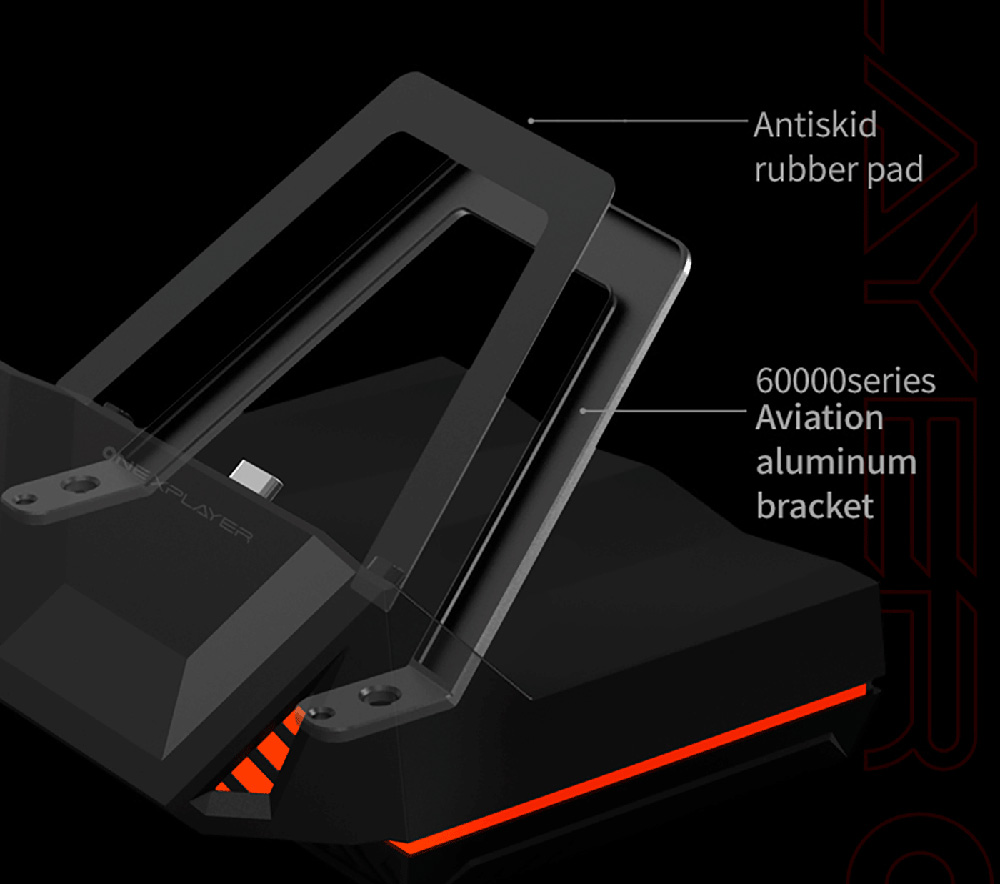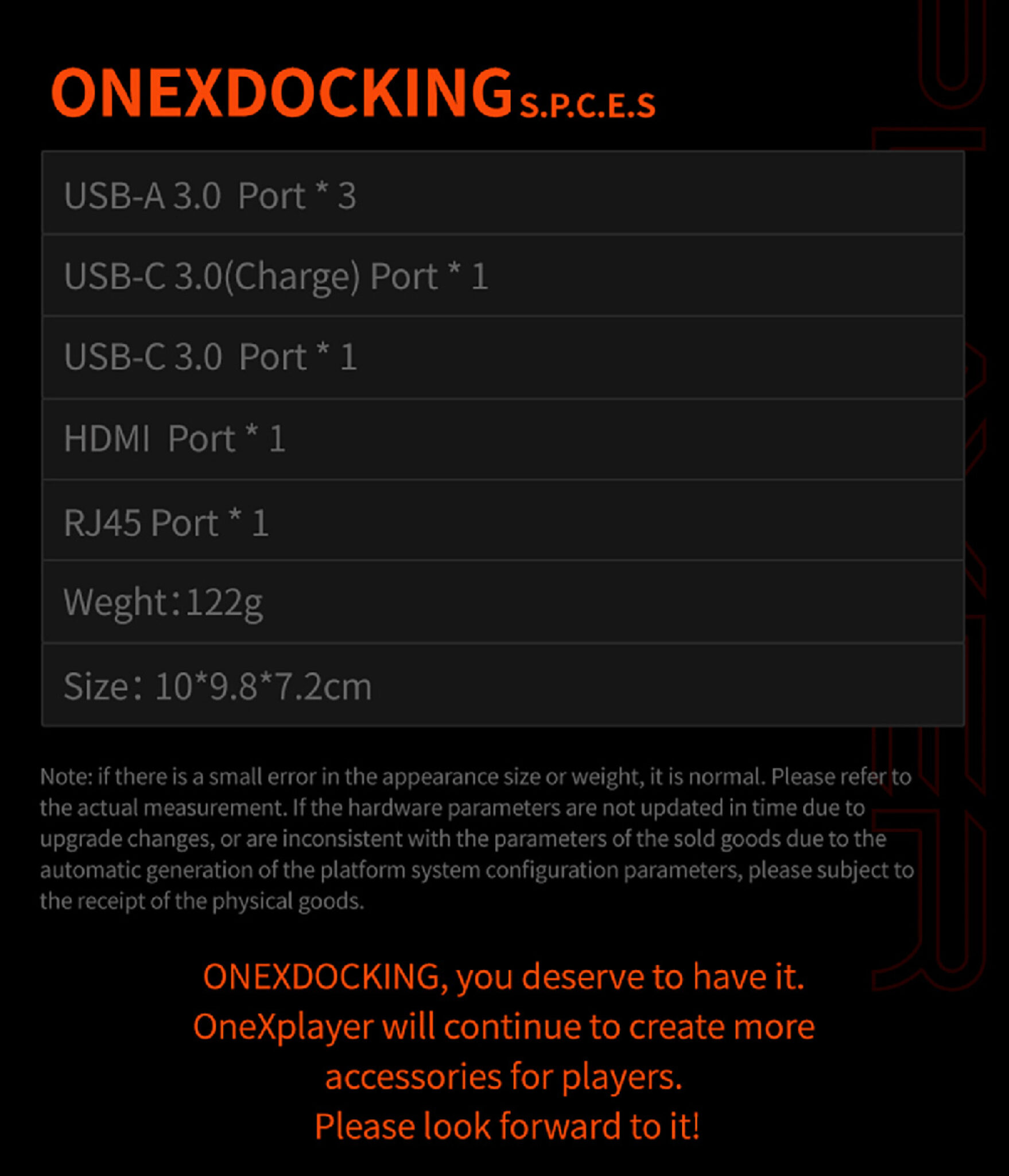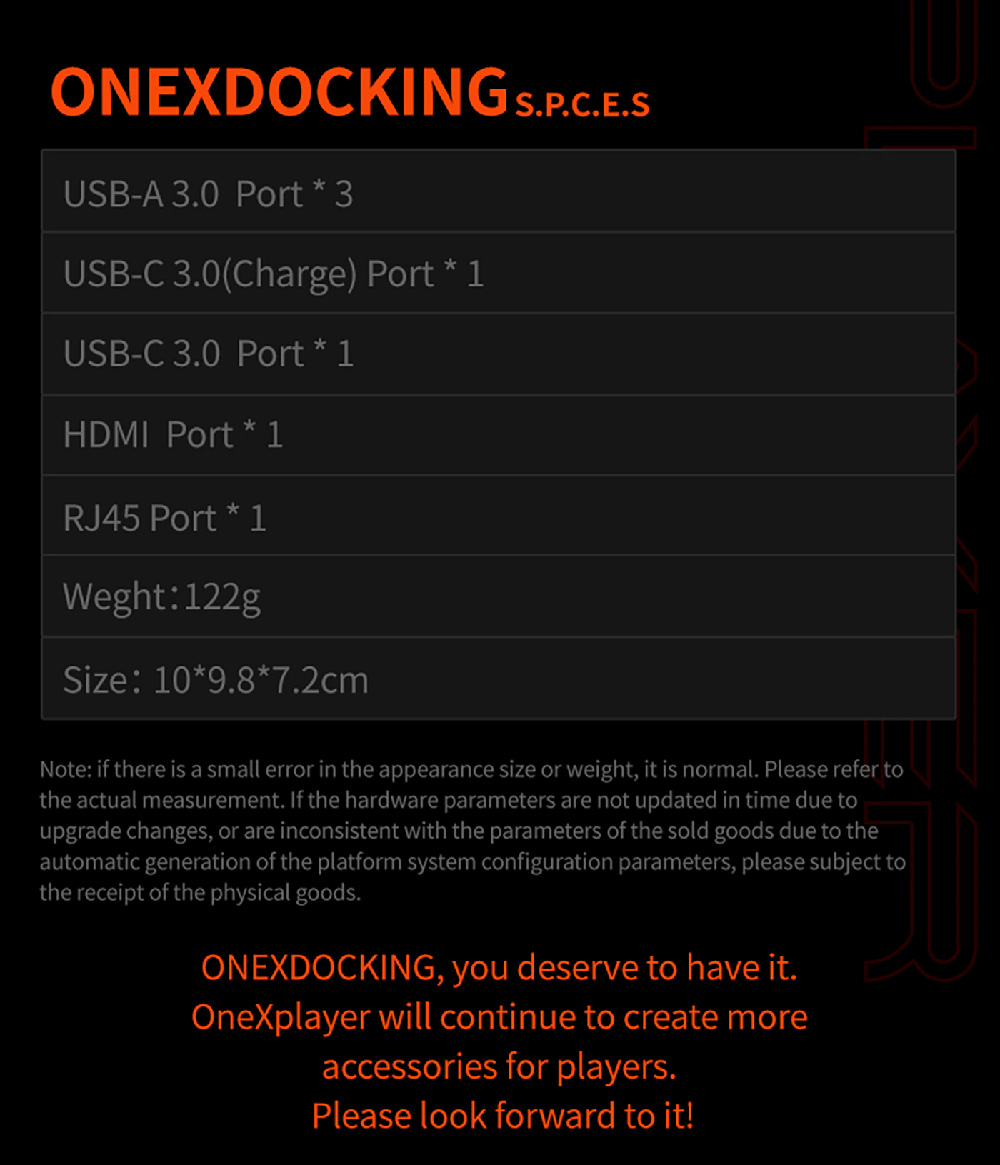 Technical Specifications
Input
USB
Type-C
Ports
Video
1x HDMI
Ethernet
1x Gigabit RJ45
USB
3 USB Type-A 3.0 ; 1x USB Type-C 3.0
Package Includes
1 * Docking Station
Please Note
In line with the policy of continued development, the manufacturer reserves the right to amend the specifications without prior notification. The illustrations in the user manual are for reference only.
Onexplayer Mini Pro Docking
£49.95 Incl. VAT£41.63 Excl. VAT