DroiX PROTEUS G4 Intel NUC Mini PC
Intel® Core™ i5-1035G4 Up To 3.70GHz, cTDP: 12-25W
Up to 32GB Dual Channel DDR4, 1TB NVMe PCI-e SSD
Intel® Iris® Plus Graphics
Dual-Monitor support; [email protected]
WiFI 6 & Bluetooth 5.1; USB 3
Starting at £ 499.95 Incl. VATStarting at £ 416.63 Excl. VAT
Great Accessories
Intel® Core™ i5-1035G4 Up To 3.70GHz, cTDP: 12-25W
Up to 32GB Dual Channel DDR4, 1TB NVMe PCI-e SSD
Intel® Iris® Plus Graphics
Dual-Monitor support; [email protected]
WiFI 6 & Bluetooth 5.1; USB 3

Intel® Core™ i5-1035G4 Up To 3.70GHz, cTDP: 12-25W
Up to 32GB Dual Channel DDR4, 1TB NVMe PCI-e SSD
Intel® Iris® Plus Graphics
Dual-Monitor support; [email protected]
WiFI 6 & Bluetooth 5.1; USB 3
Description
The DroiX PROTEUS G4 Intel NUC Mini PC is designed for unique office applications that require compact size, durability, high reliability and general performance.
These features make this Mini PC very suitable for applications such as manufacturing, industrial automation, medical, semiconductor, food processing, machine control, and other scenarios where desktop and laptop computers are not feasible but require high processing performance.
The main advantages of the DroiX PROTEUS G4 Intel Mini PC are:
Small size: The DroiX PROTEUS G4 NUC Computer is smaller than A4 paper, and only 3.5 inches, just like the hard disk size of a traditional computer. Most small mini-computers can be installed on the back of the monitor, almost not occupying your desk space, making your desk more clear and smart.
Durability: DroiX PROTEUS G4 NUC PC is highly integrated, and the fan design makes it run quietly without additional maintenance like ordinary computers. And it uses an aluminum alloy computer case, which is very durable.
Low power consumption: Most of the power consumption ranges from 15W to 30W. Compared with the 150W power consumption of traditional PCs, it helps to save More than 80% of energy.
General performance: DroiX PROTEUS G4 Intel NUC Mini PC is compatible with almost all popular operating systems, such as Windows and Linux. You can use it as a personal computer at home, or as an HTPC to build your own HTPC, or you can use it in offices, training centres, factories, Internet cafes and other places where you need a computer but lack space.
Technical Specifications
Software
OS
Windows 10 Professional
Security
PIN/Password
Processor
Brand
Intel
Model
Core™ i5-1035G4
Litography
10 nm
# Cores
4
# Threads
8
Base Frequency
1.1 Ghz
Turbo Frequency
Up-To 3.7 Ghz
Cache
6 MB Intel® Smart Cache
More Info
Here
Graphics Processor
Interface
Integrated
Brand
Intel
Model
Intel® Iris® Plus Graphics
Base Frequency
300 Mhz
Turbo Frequency
1.05 Ghz
DirectX Support
12
OpenGL
4.5
Intel® Quick Sync Video
✓
Memory (RAM)
Capacity
Up-To 32GB (Depending on the model purchased)
Technology
DDR4 - Dual-Channel @ 2400Mhz
Storage (ROM)
Capacity
256GB/512GB/1TB (Depending on the model purchased)
Technology
M.2 PCI-e NVMe SSD
Expandable
2.5" HDD/SSD Bay
Network
Ethernet
2x 10/100/1000M Ethernet Adapter (RJ45)
Wi-Fi
Version 6 ; 802.11a/ac/b/g/n/ax Module – Dual-Band
Bluetooth
5.2
I/O Interface
USB
6x USB Type-A 3.0 Port
Video
1x HDMI 2.0 Port ([email protected]) ; 1x DisplayPort 1.4 Port ([email protected])
Audio
1x 3.5mm Headphone ; 1x 3.5mm Microphone ; 1x HDMI 2.0 Port ([email protected]) ; 1x DisplayPort 1.4 Port ([email protected])
Application Ready
At the time of publication, this list is comprehensive and accurate. Specific apps or add-ons may be removed or added in the future.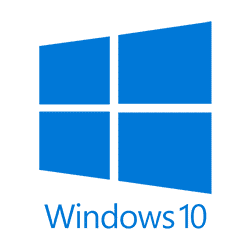 Windows 10 OS
The most used Operating System on the planet. That's for a reason
Package Includes
1 * User Manual
1 * Power Supply
Please Note
In line with the policy of continued development, the manufacturer reserves the right to amend the specifications without prior notification. The illustrations in the user manual are for reference only.
DroiX PROTEUS G4 Intel NUC Mini PC
Starting at £ 499.95 Incl. VATStarting at £ 416.63 Excl. VAT