Beelink SER5 AMD Ryzen mini PC
AMD Ryzen 5 5560U @ 4.0GHz; TDP 15W
16GB Dual-Channel DDR4 &  500GB NVMe SSD
AMD Radeon™  Graphics – 6 cores @1600 MHz
Dual Monitor, 4K@60Hz
WiFi 6E & Bluetooth 5.0, USB 3.0, Type-C
Starting at £360.95 Incl. VATStarting at £300.79 Excl. VAT
Description
The Beelink SER5 mini PC with Windows 11 is available in two processor models for the best productivity in home or in the office.
The Beelink SER5 mini PC is available with the AMD Ryzen 5 5560U processor. It has six cores and twelve threads running up to 4.0GHz at 15W TDP. It has the Radeon Graphics with six cores up to 1600Mhz.
The mini PC's come with 16GB DDR4 RAM which is upgradeable to a maximum of 64GB. There's 500GB of NVMe SSD which is upgradeable to a maximum of 2TB.
Beelink SER5  have two USB 3.0 ports and a USB Type-C port on the front for fast and easy peripheral connection. On the back of the mini PC are two USB 2.0 ports for use with keyboard and mouse for example. There are two HDMI ports for triple monitor support up to 4K 60Hz.
For high speed and reliable data communications there is a gigabit ethernet for wired and 802.11ax WiFi 6E and Bluetooth 5.0 for wireless. You can be sure that there are no slowdown or issues when transferring large office files from home mini PC to work for example.
The Beelink SER5  mini PC measures only 4.9 x 4.4 x 1.6 inches (12.6 x 11.3 x 4.2 cm) and weighs around 430g. The AMD Ryzen mini PC requires minimal space on your desktop or TV stand. The light weight also makes it very portable, its small enough to fit in a jacket pocket or bag.
The Beelink SER5  mini PC is a great solution for those that require reliable and high-performance for use in the home or work environment. The multiple cores and threads making demanding software such as working with large office documents a breeze. While it is not a gaming mini PC, the SER5 is also great for some light gaming.
You can read more about each model in our in-depth reviews for the Beelink SER5 Pro 5560U and Beelink SER5 Pro 5600H.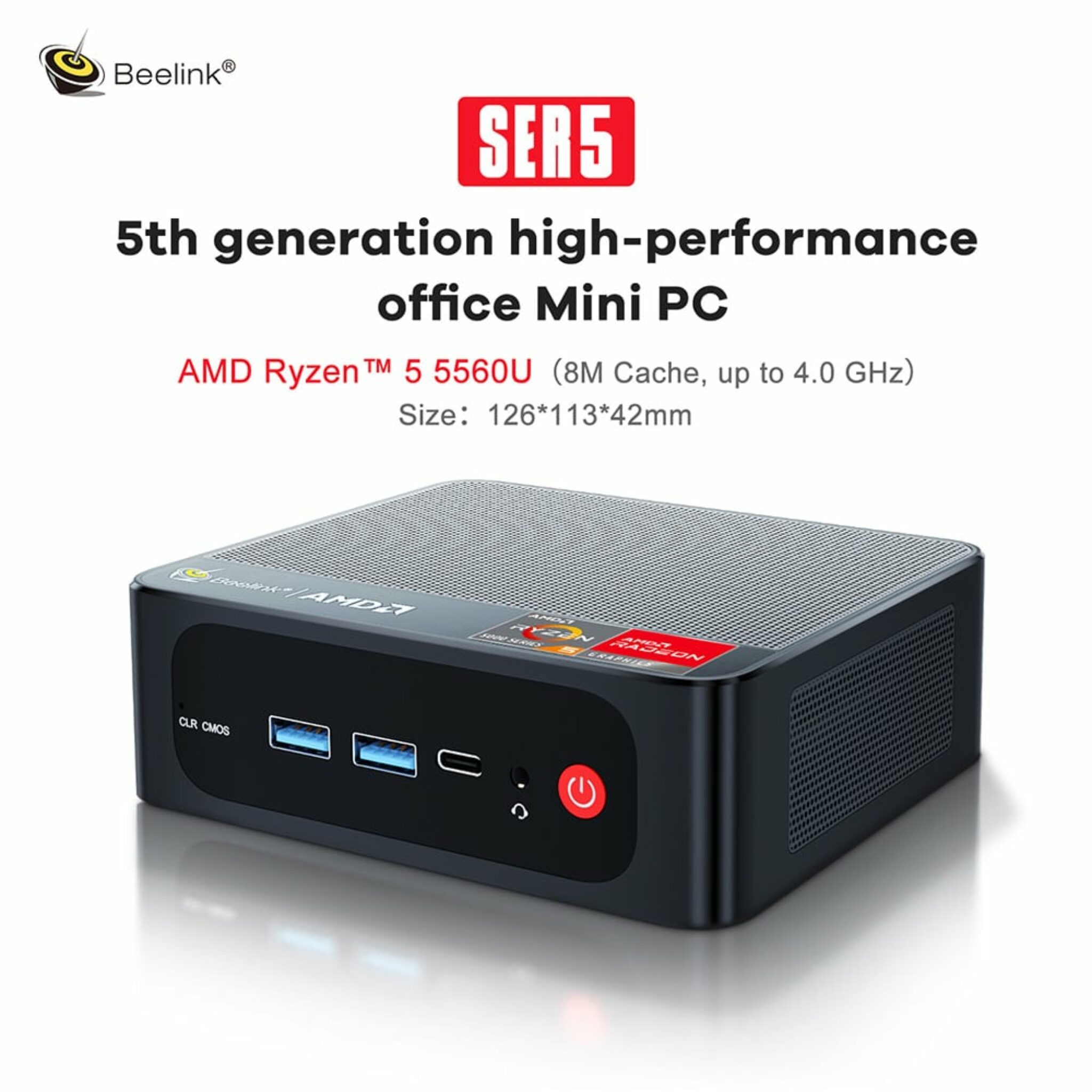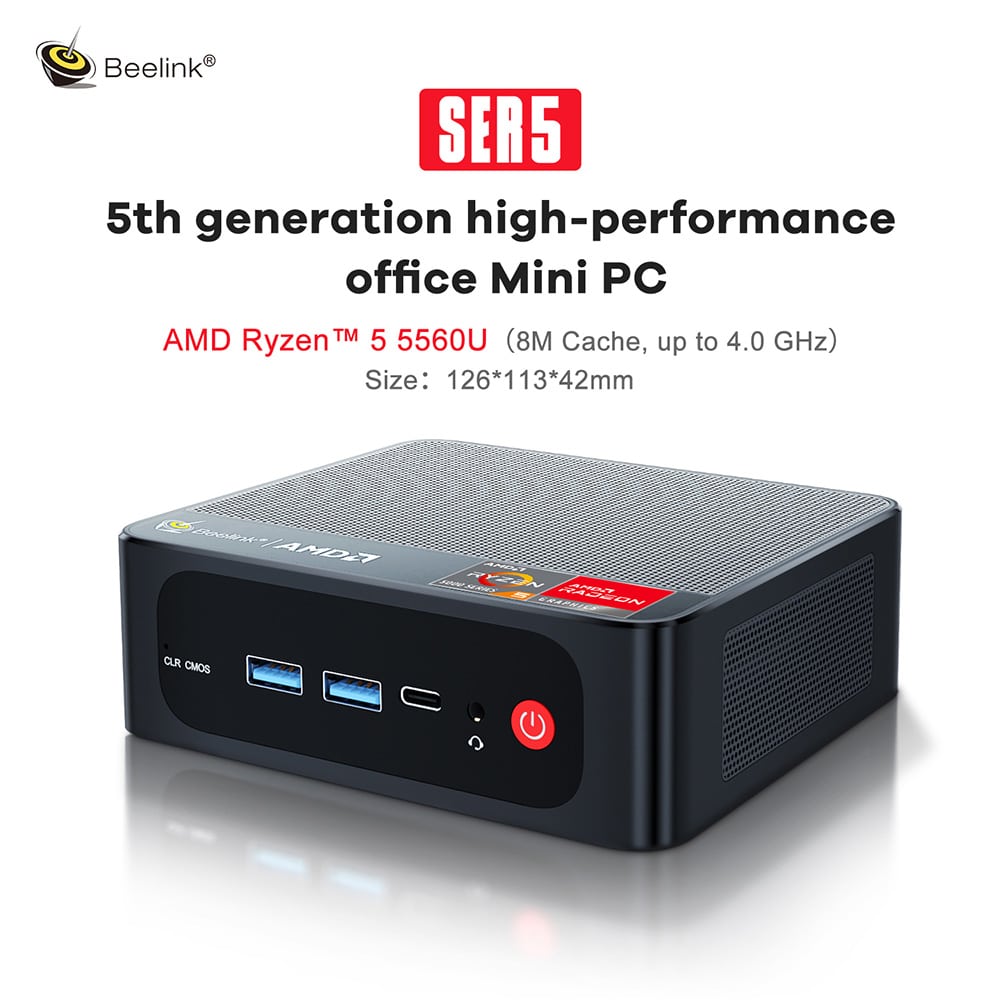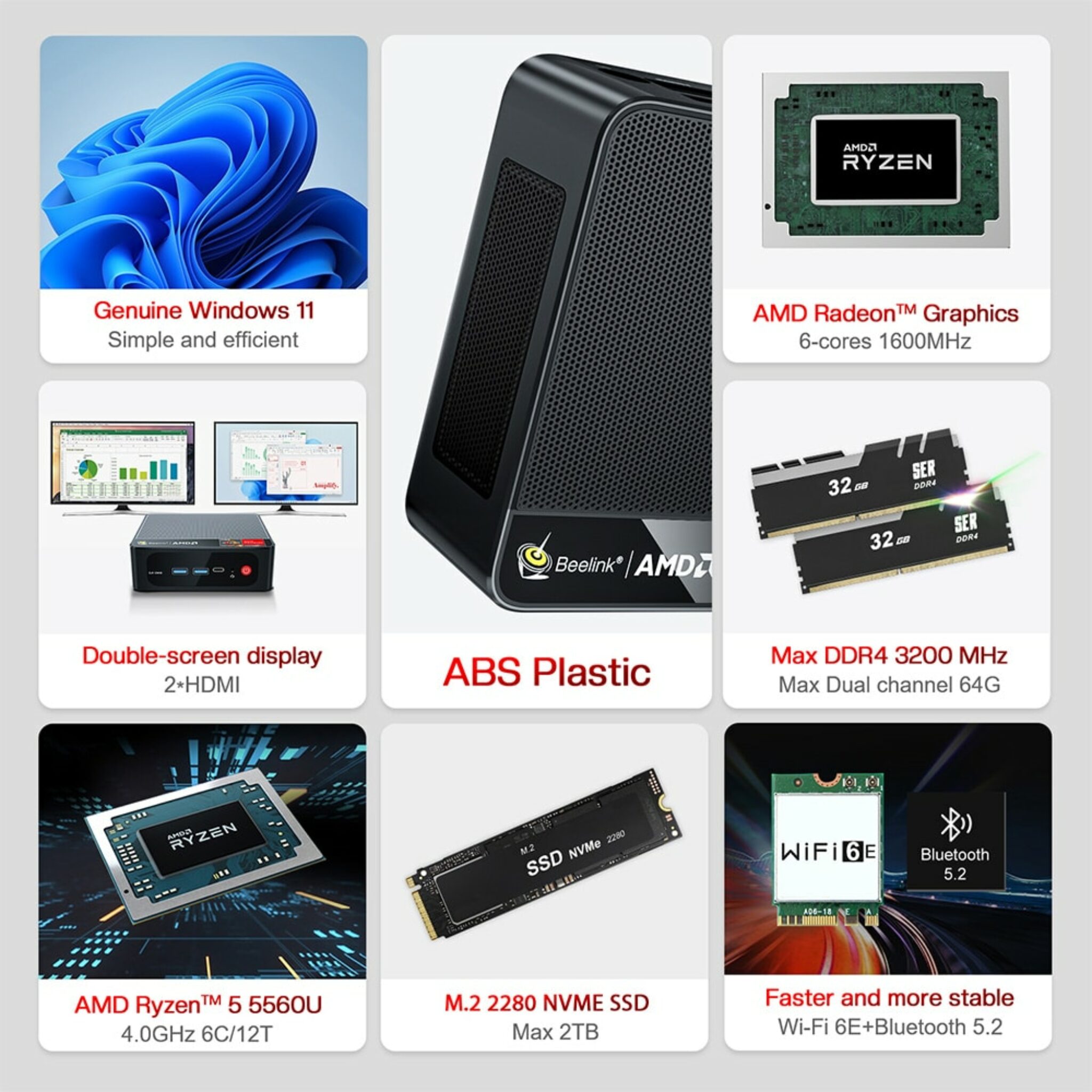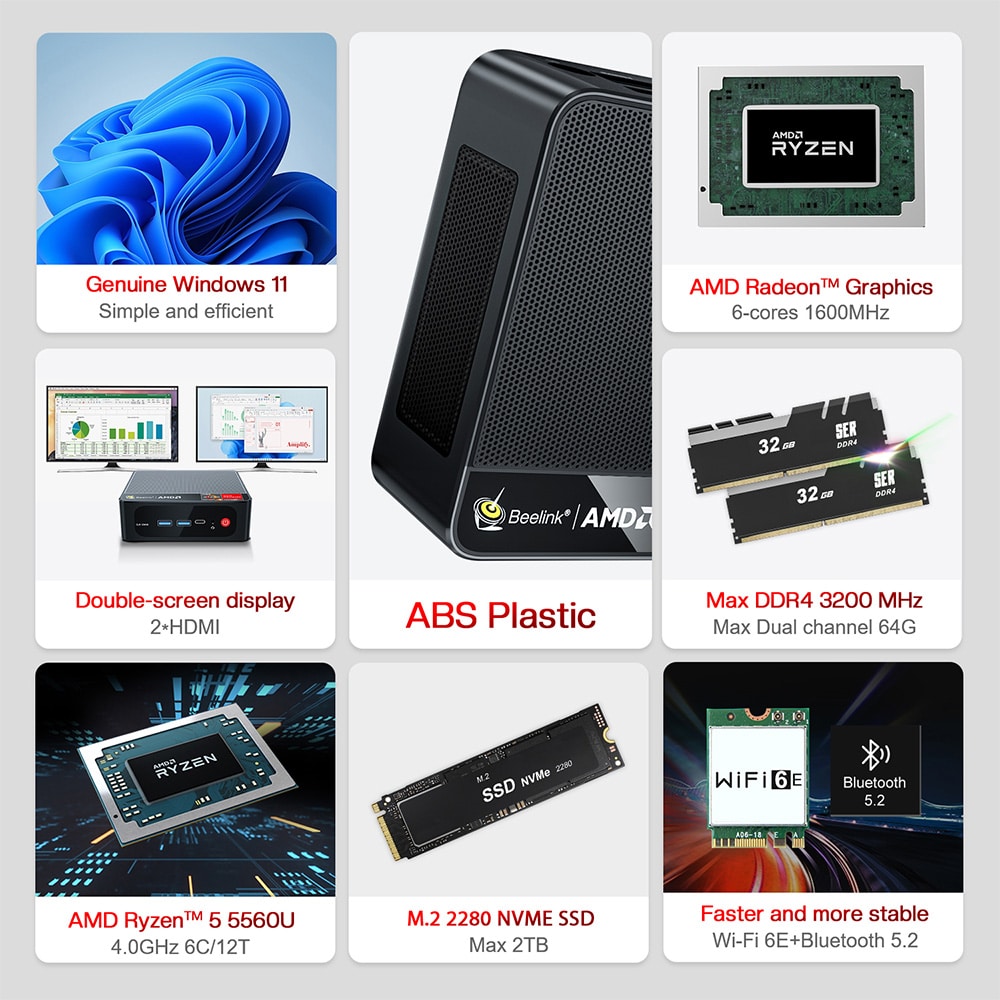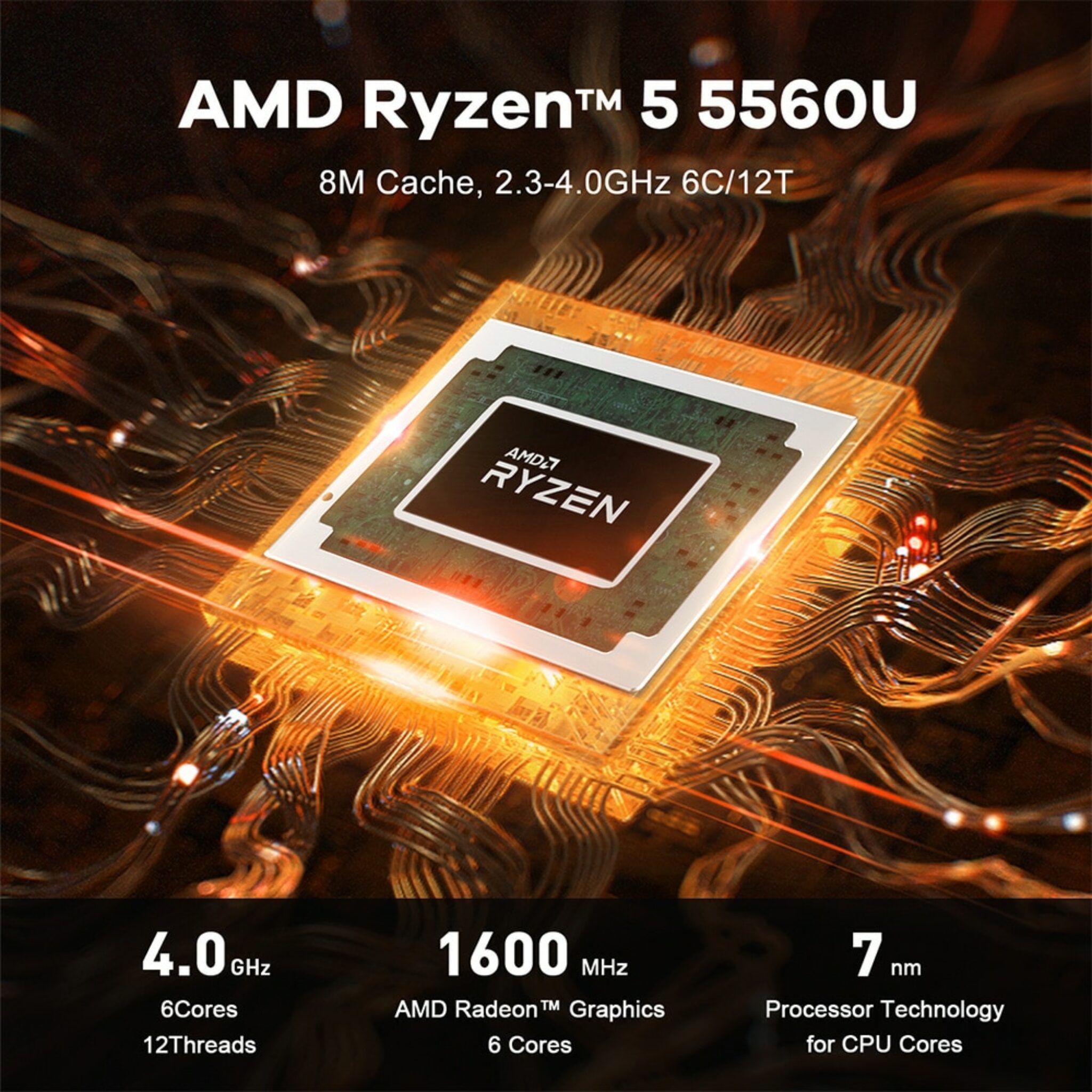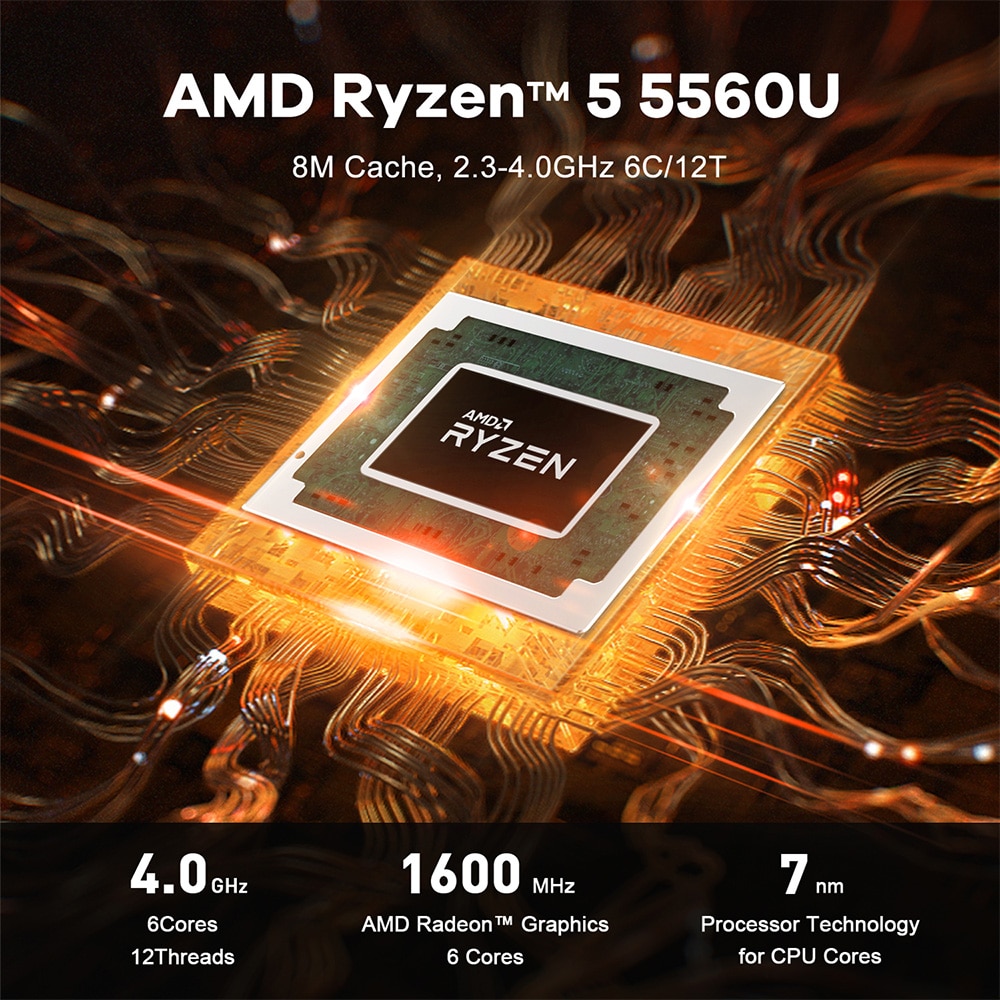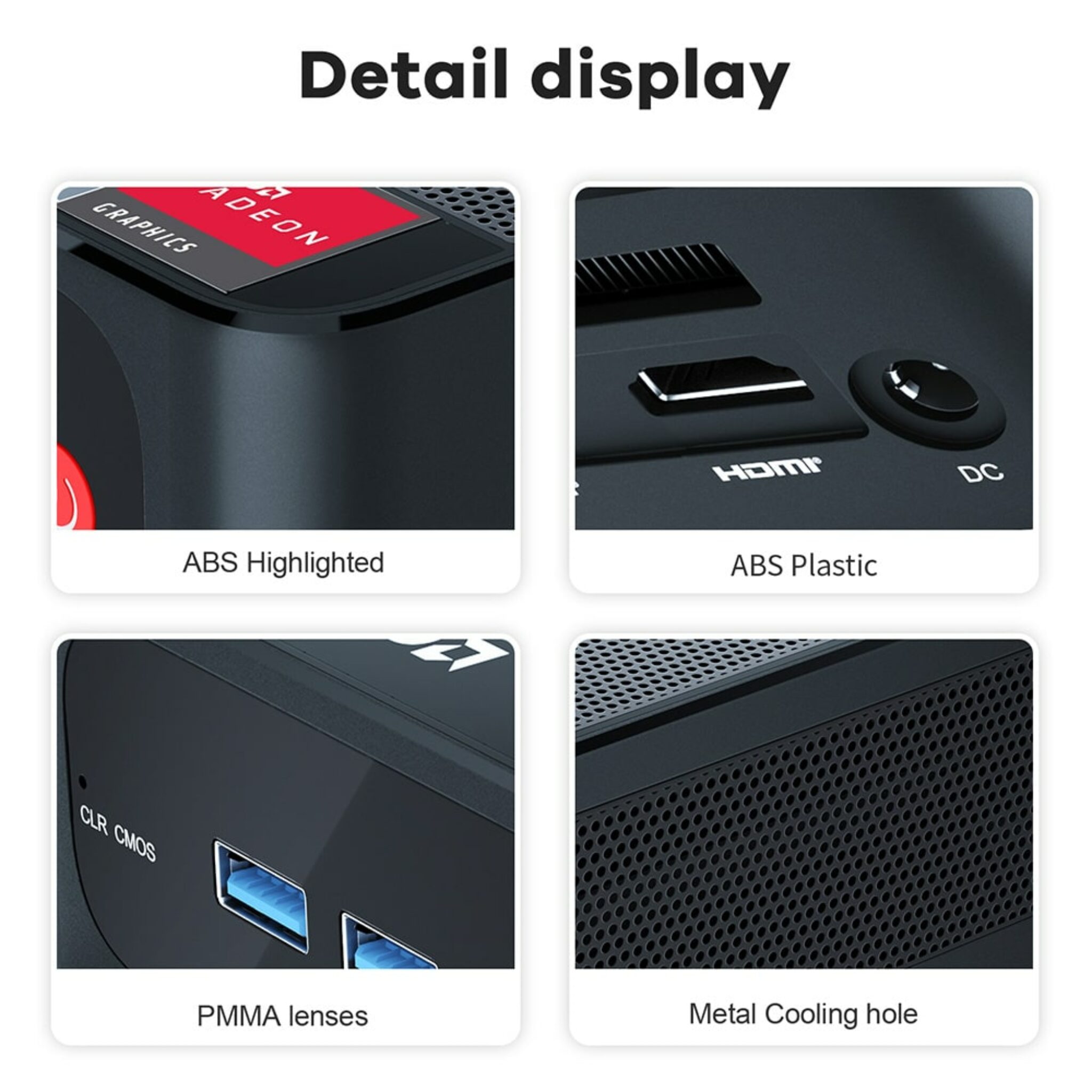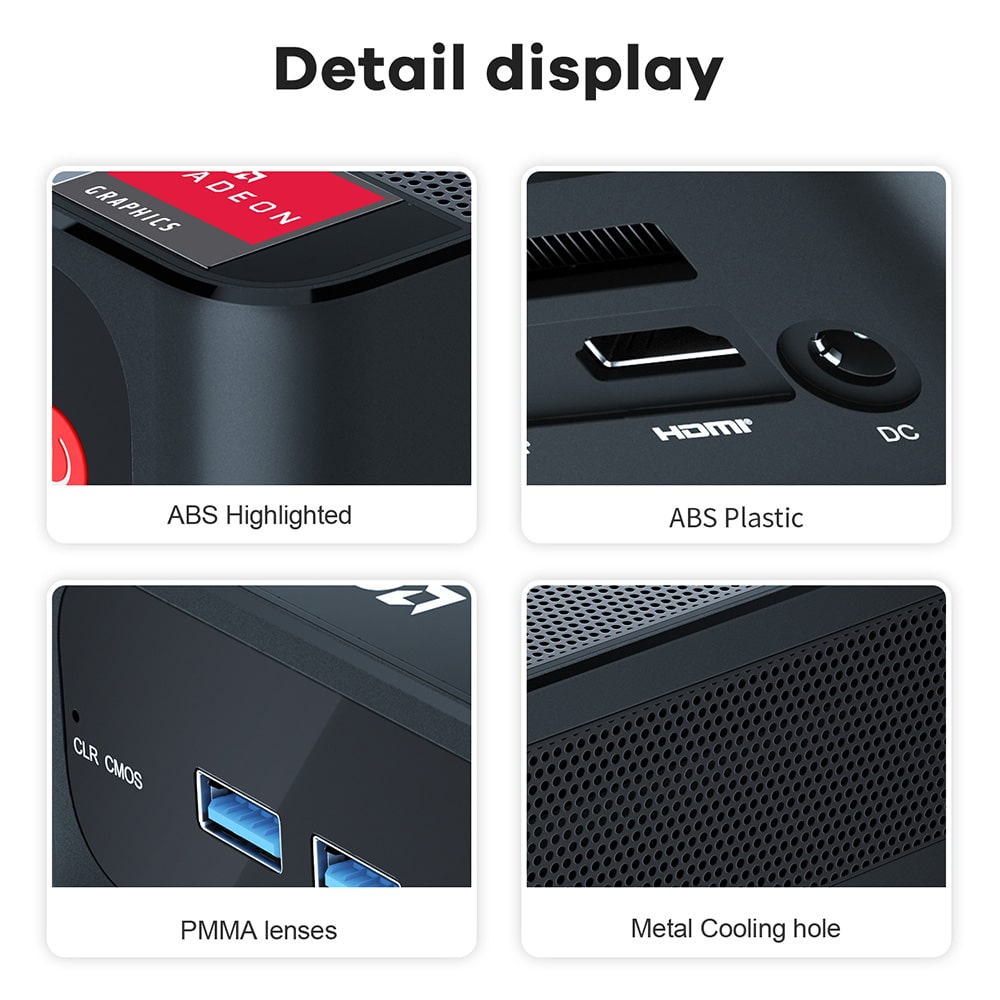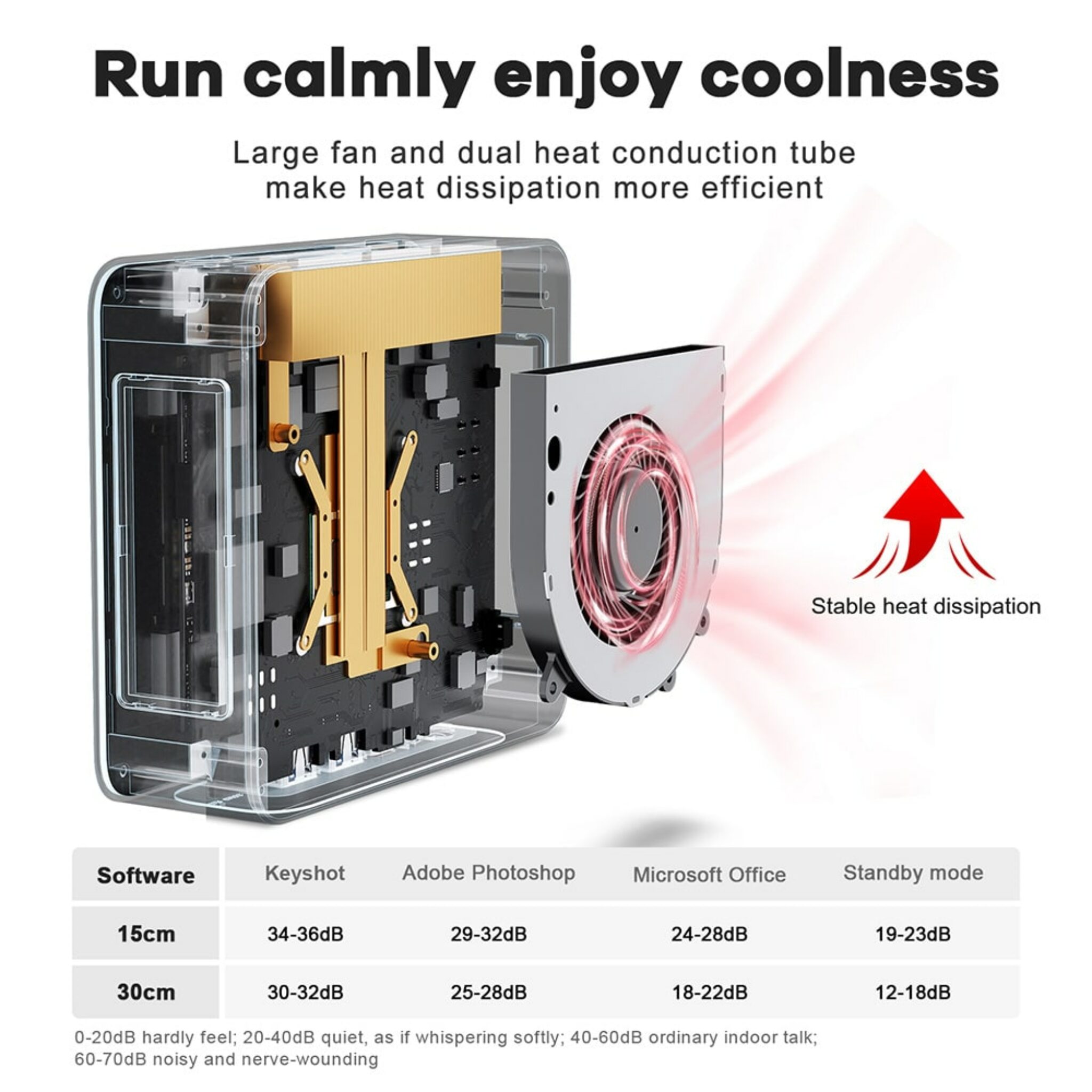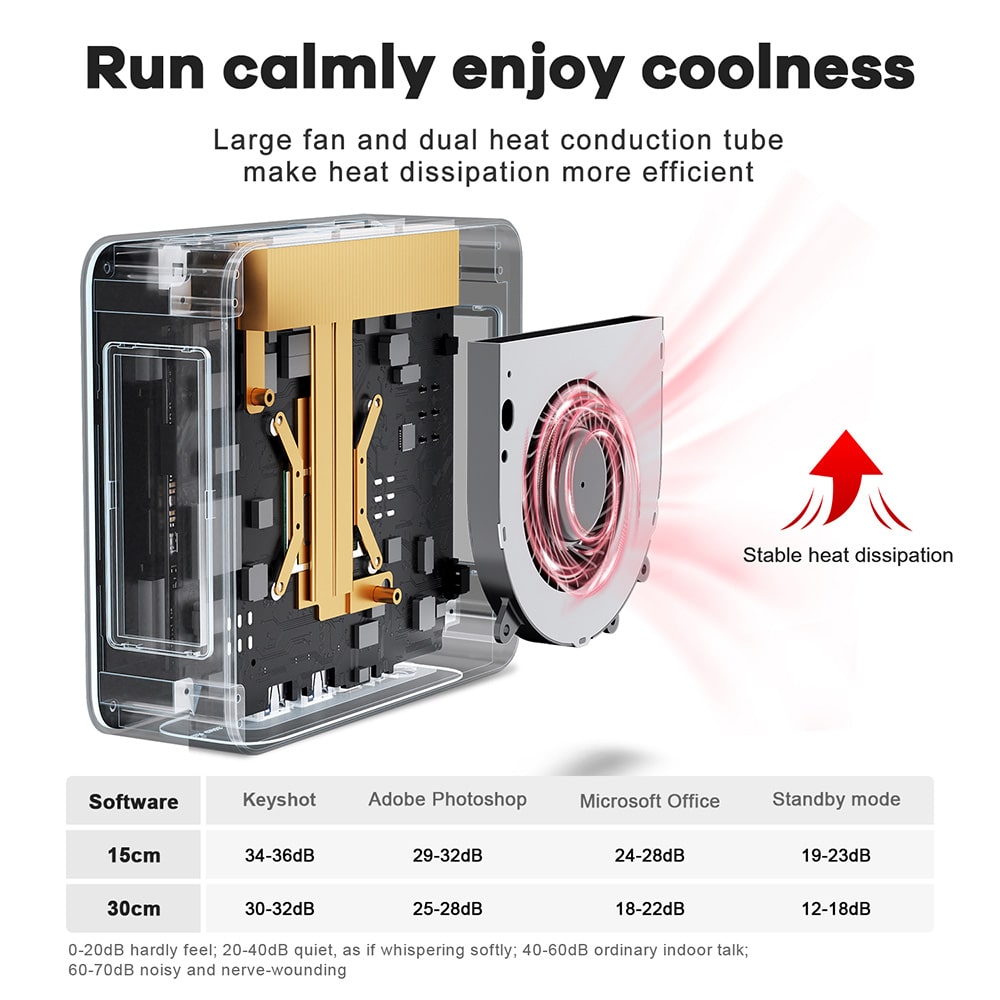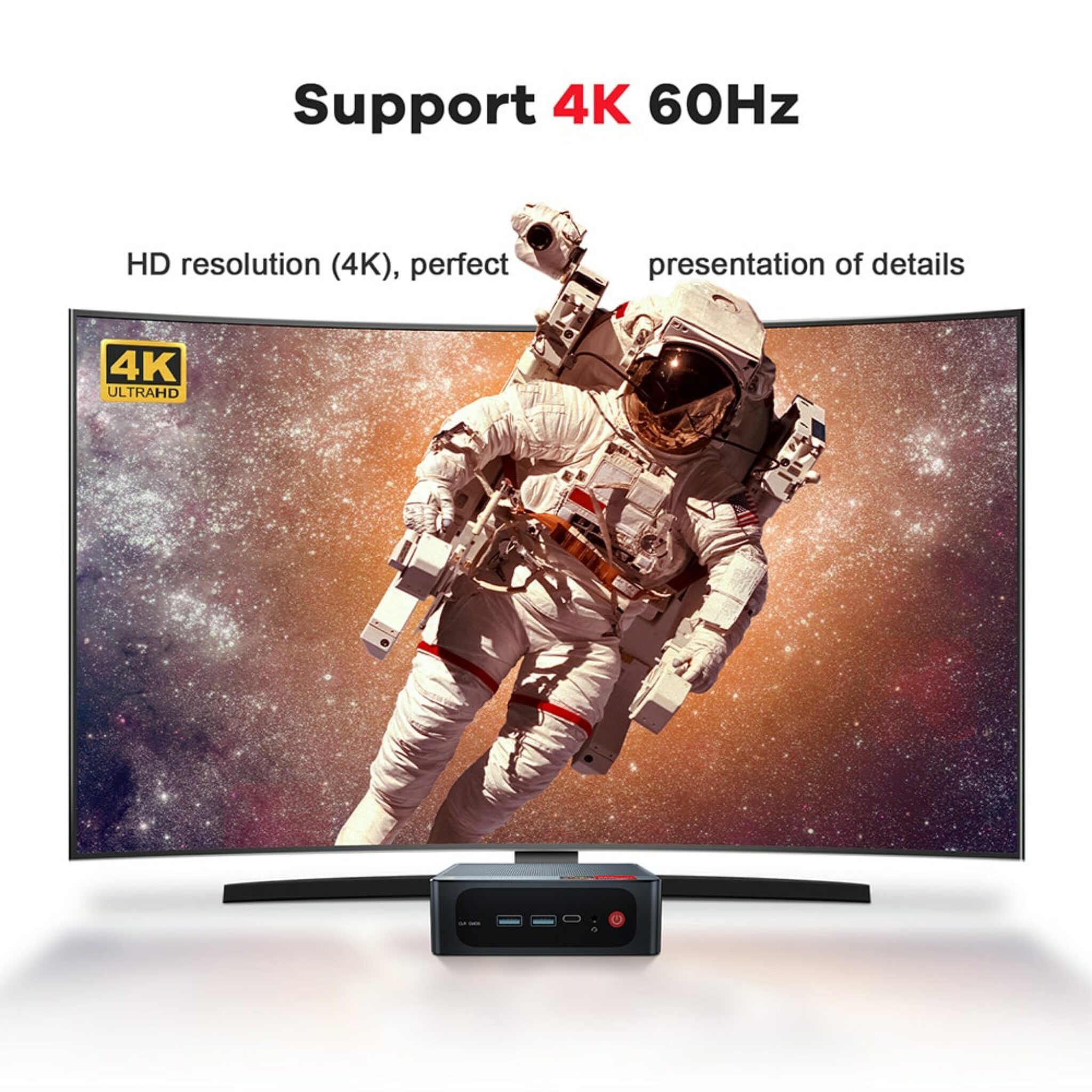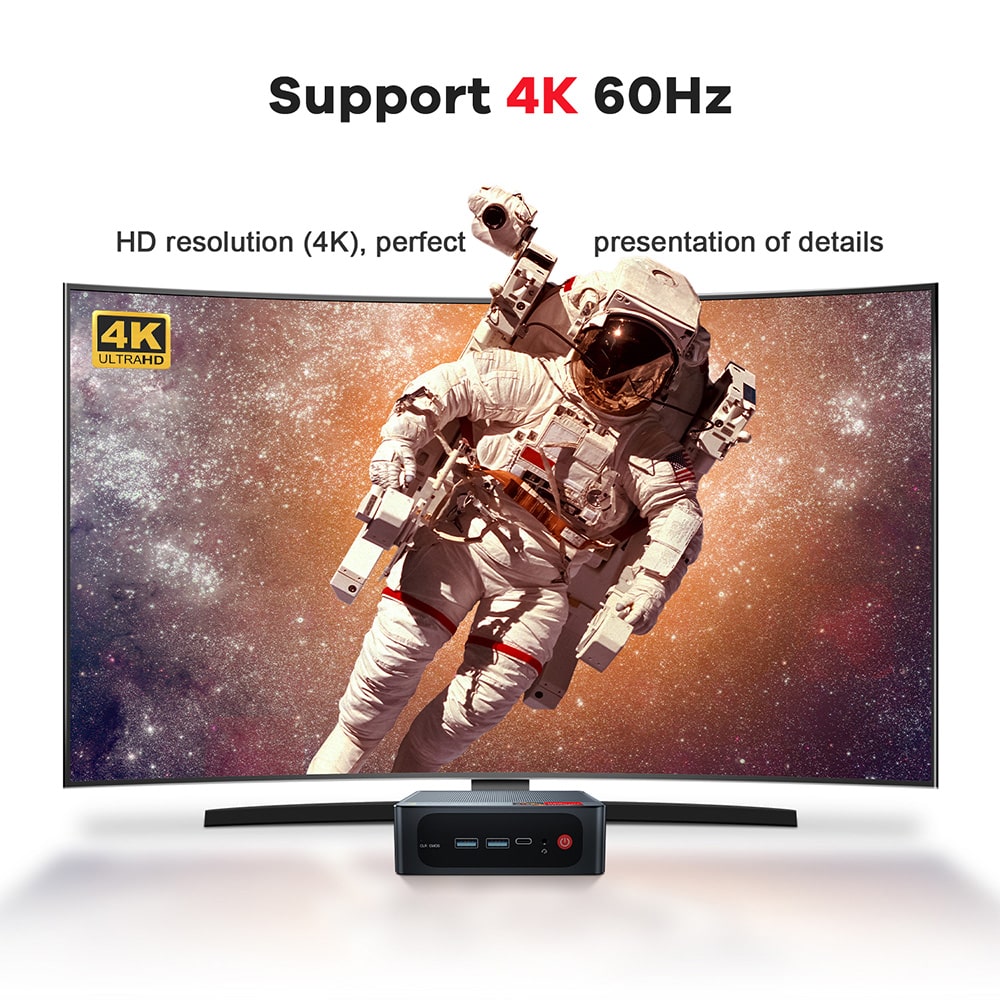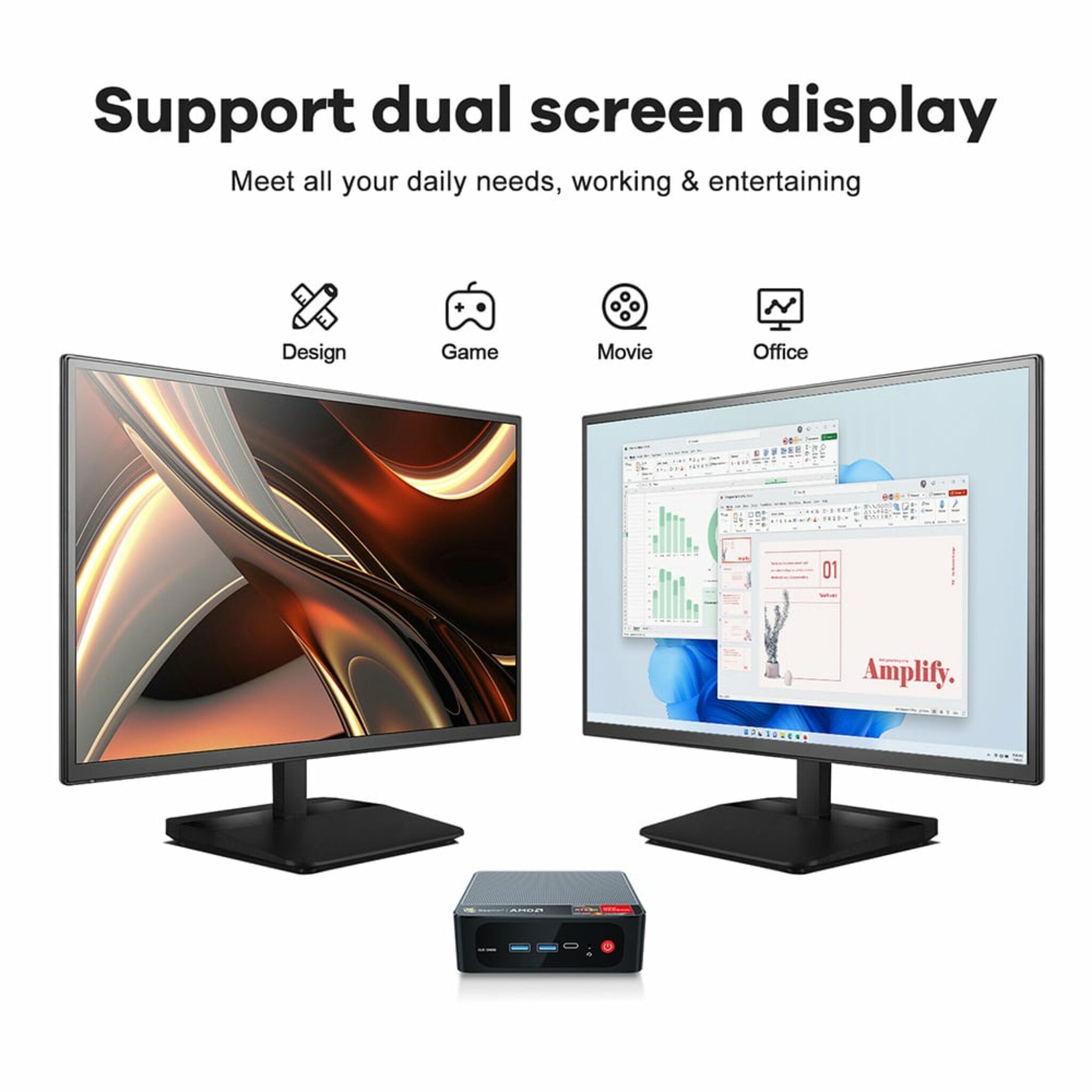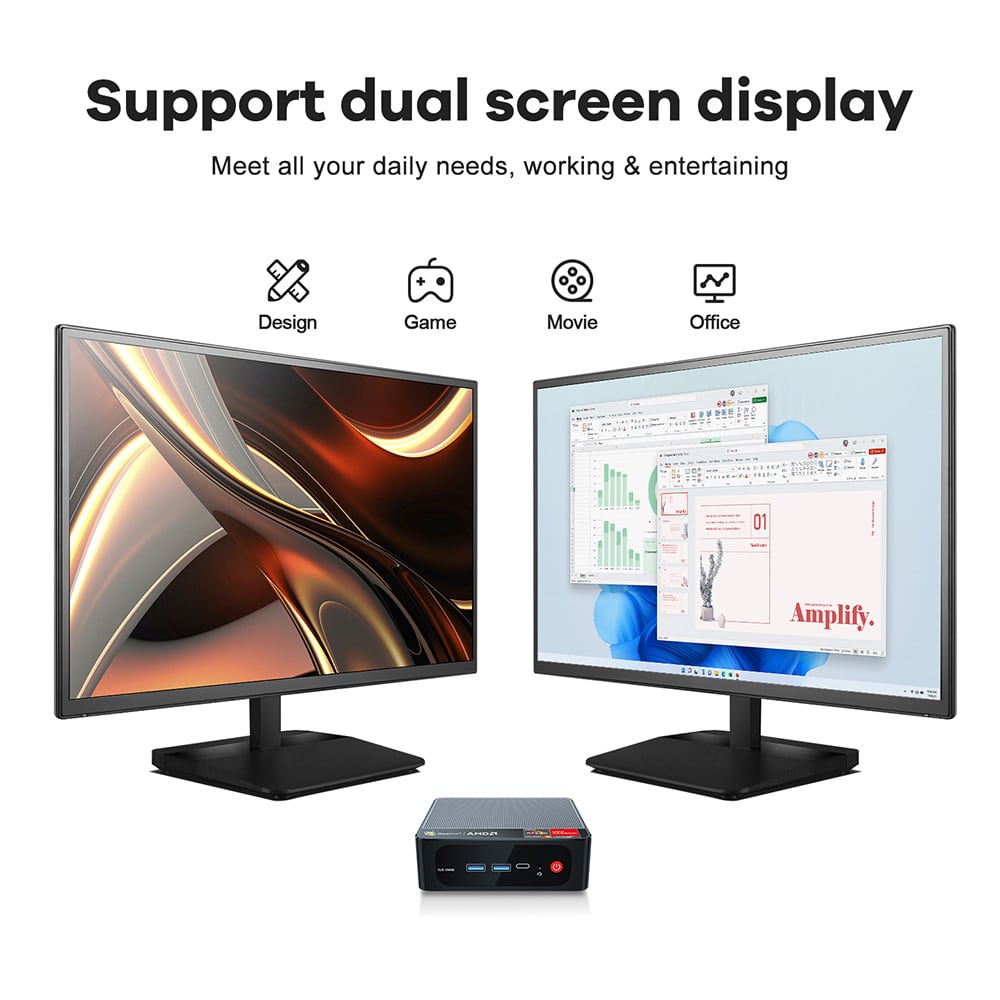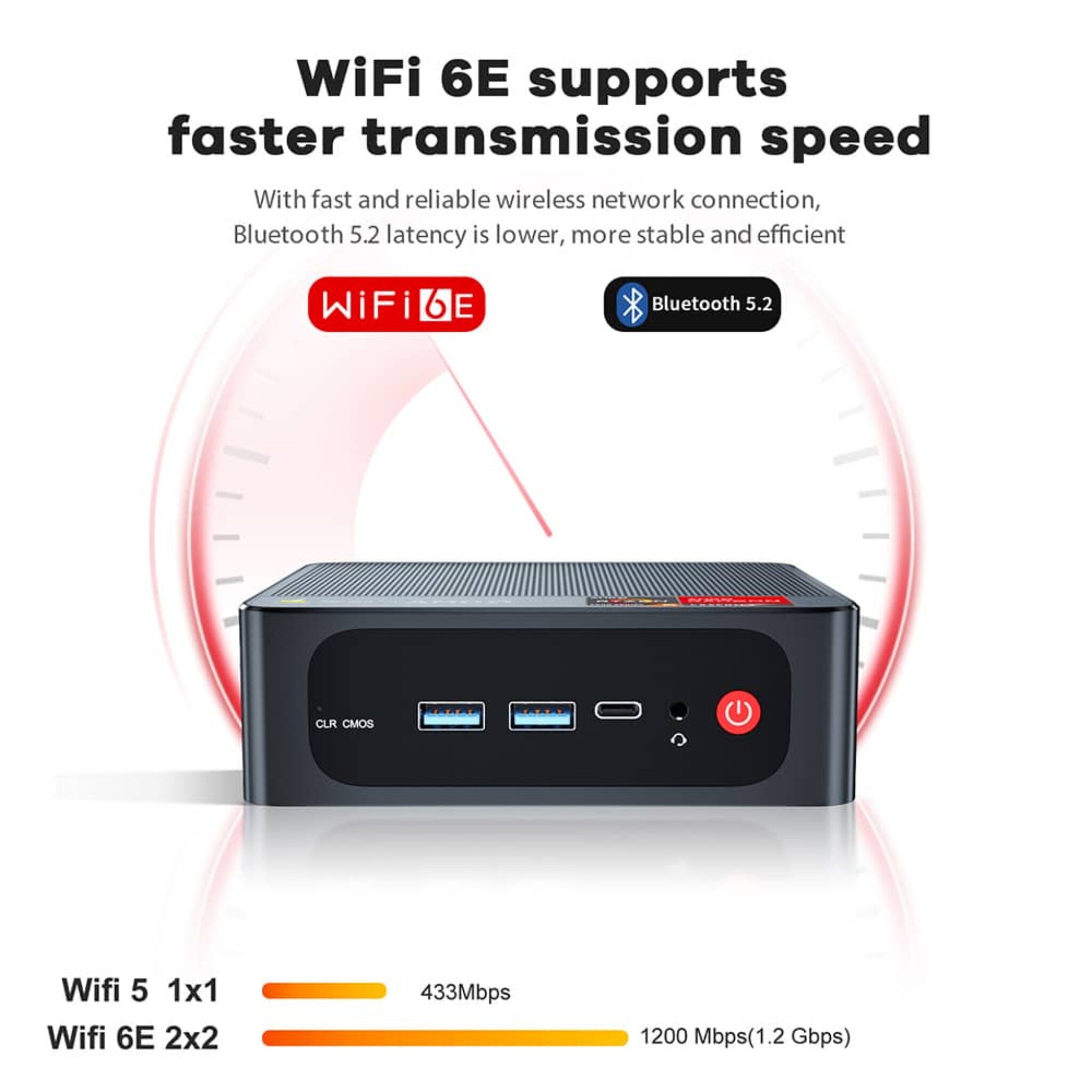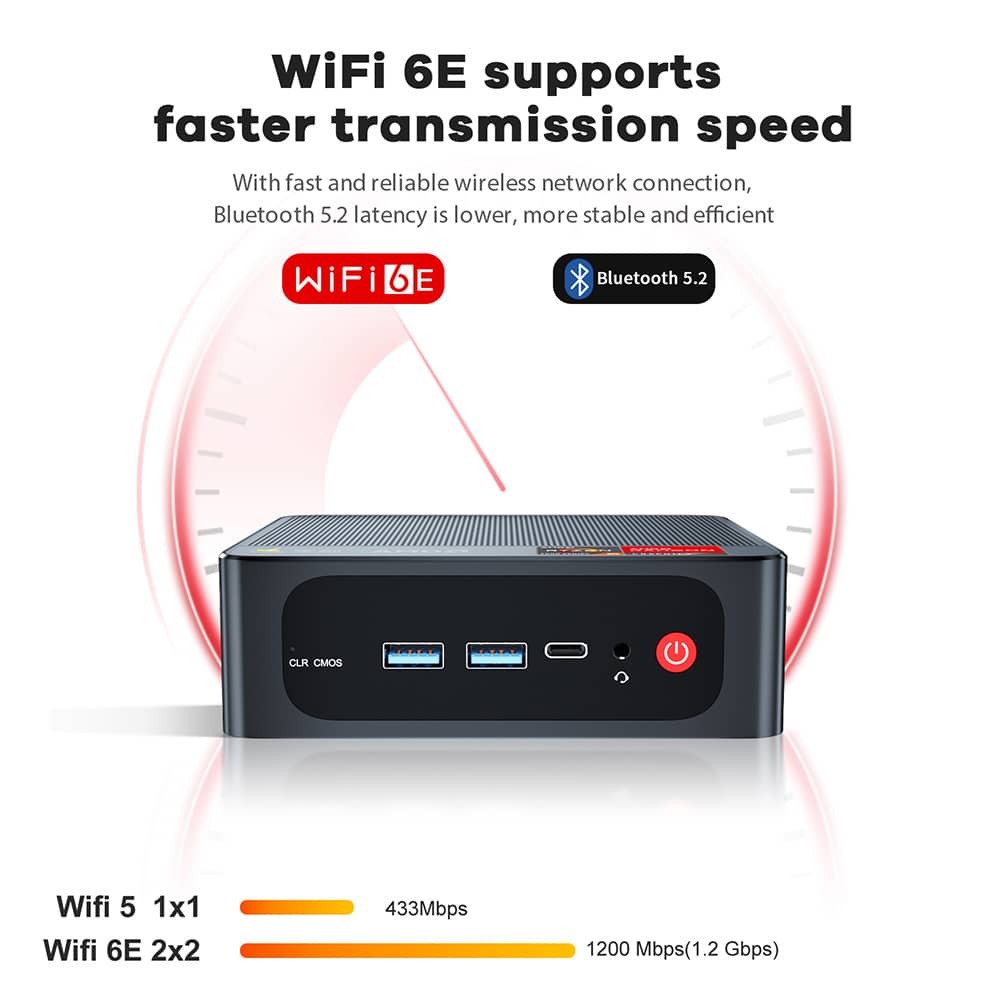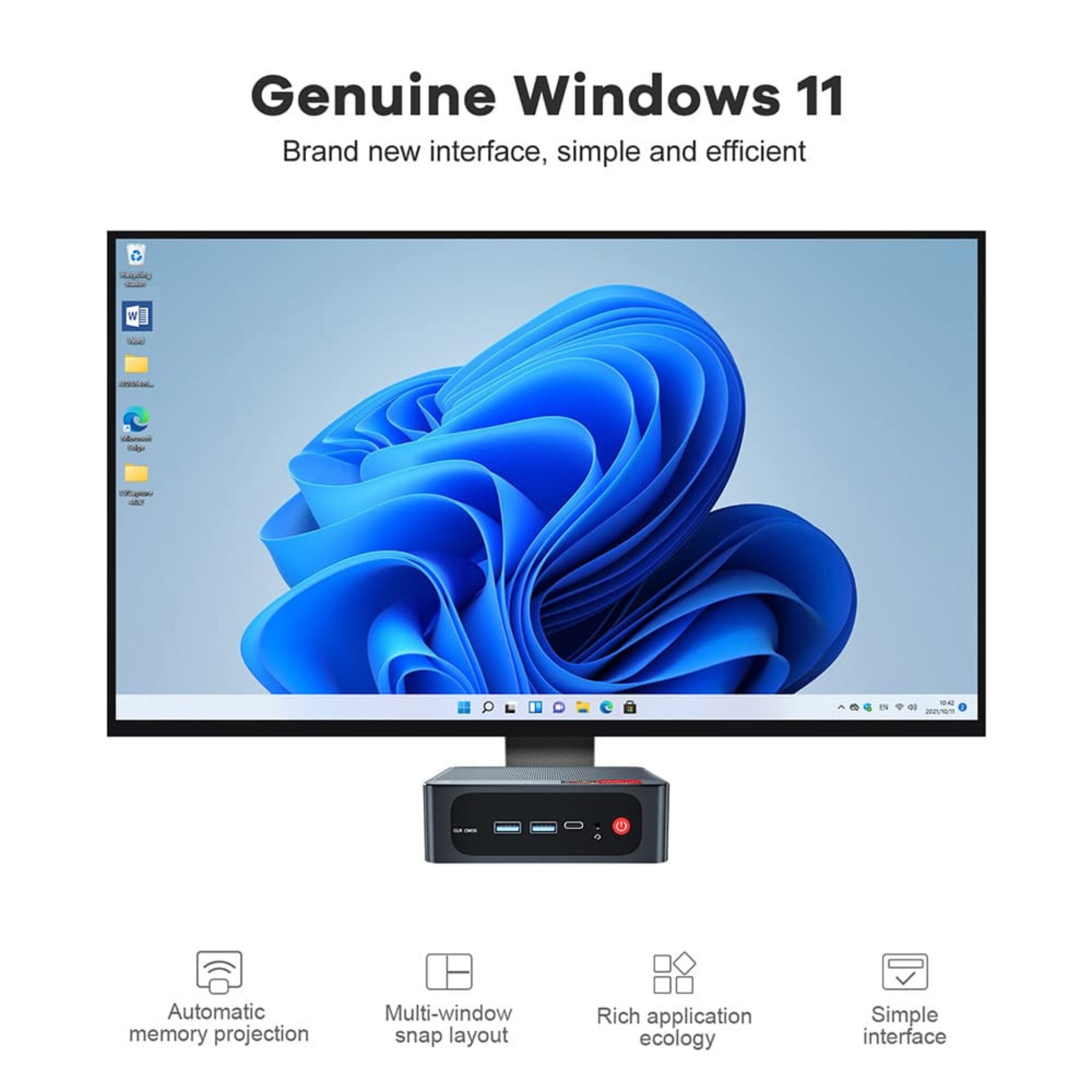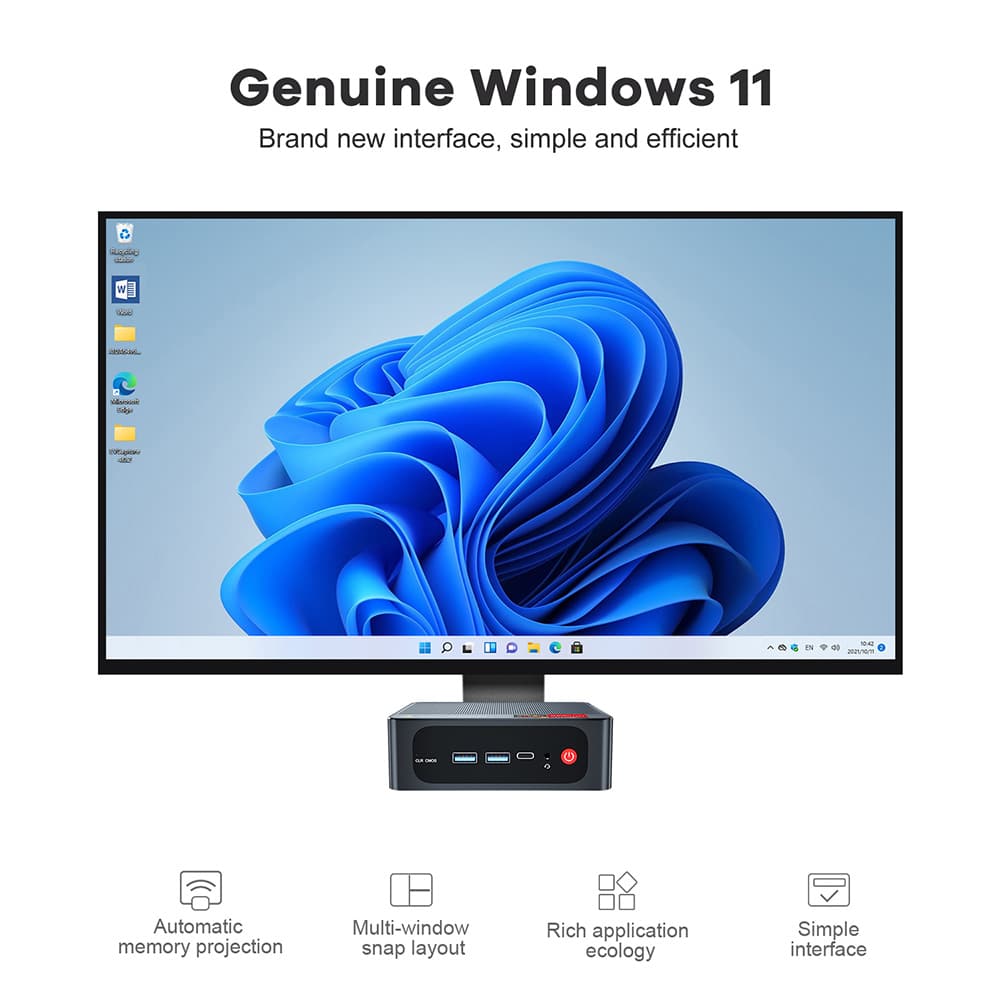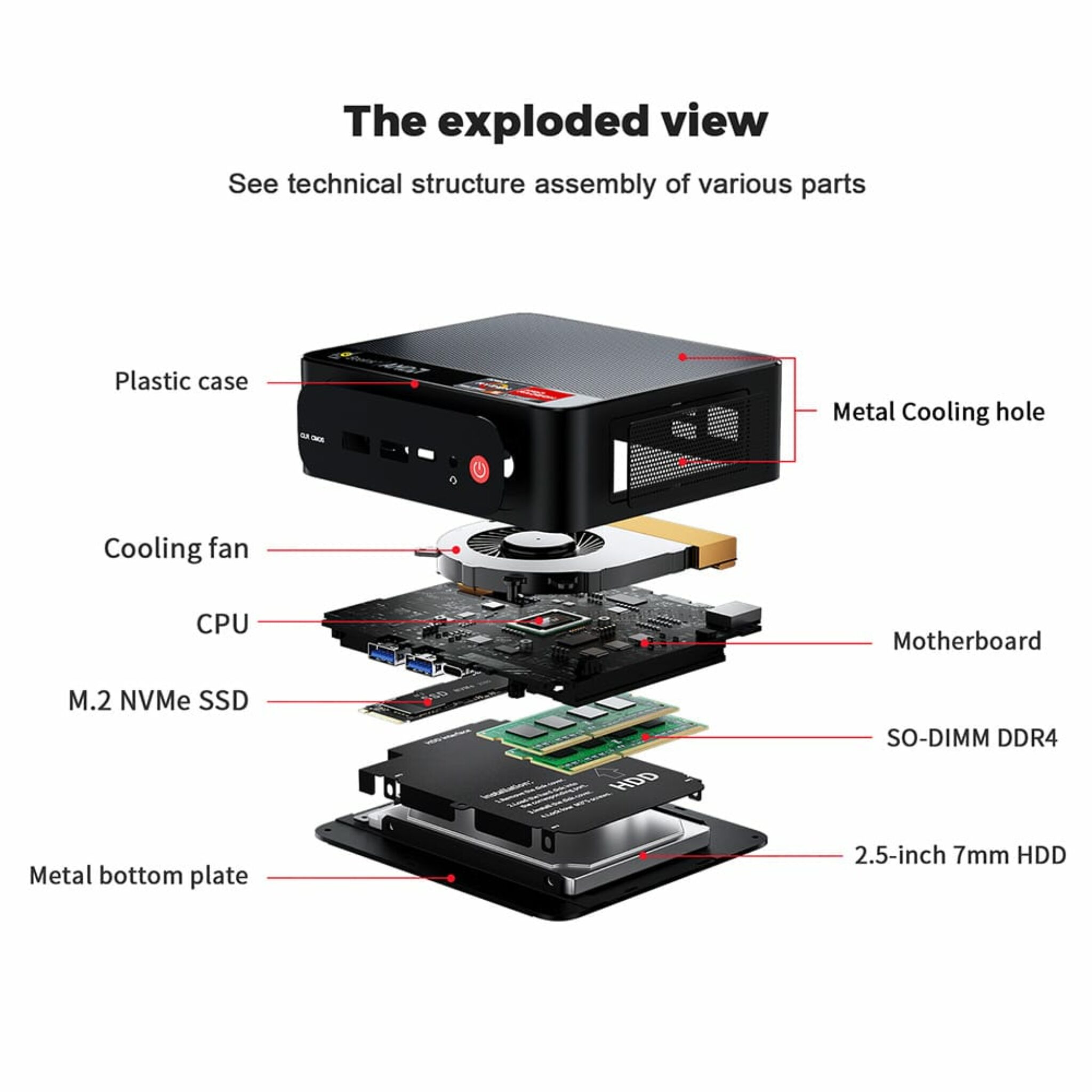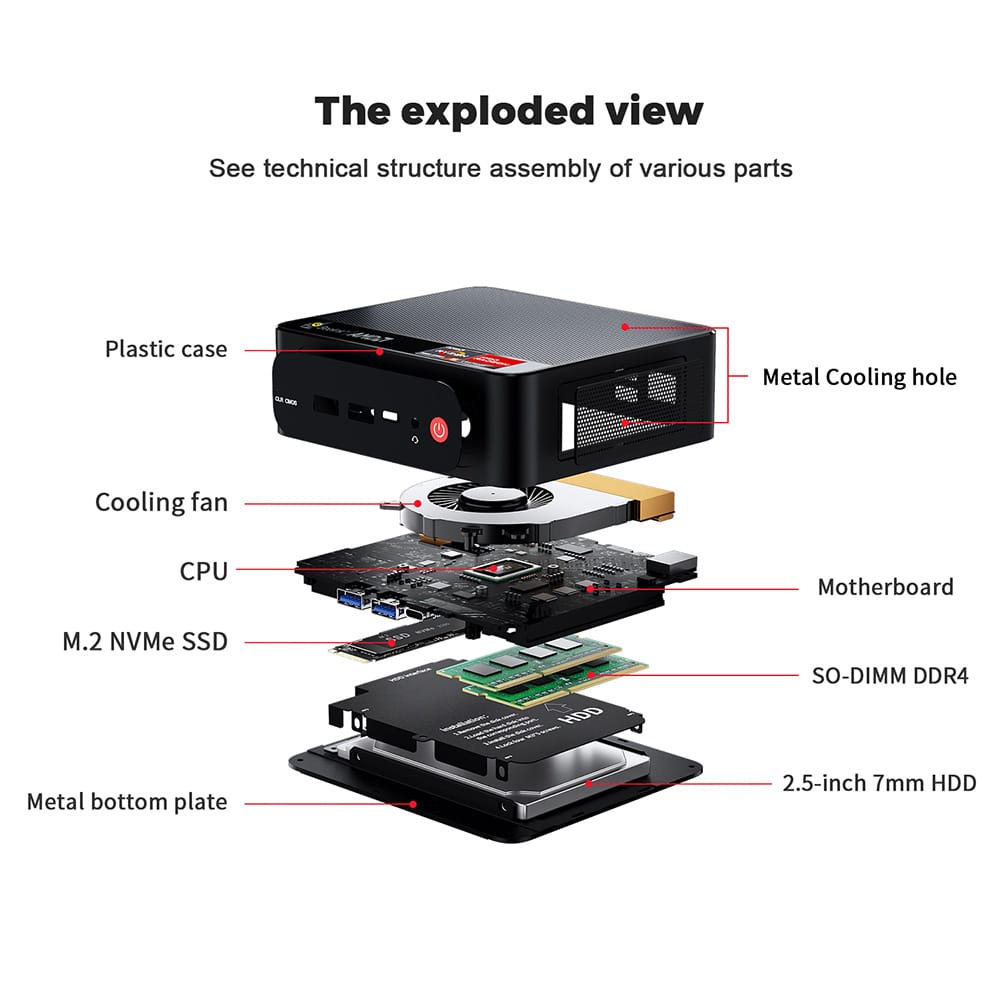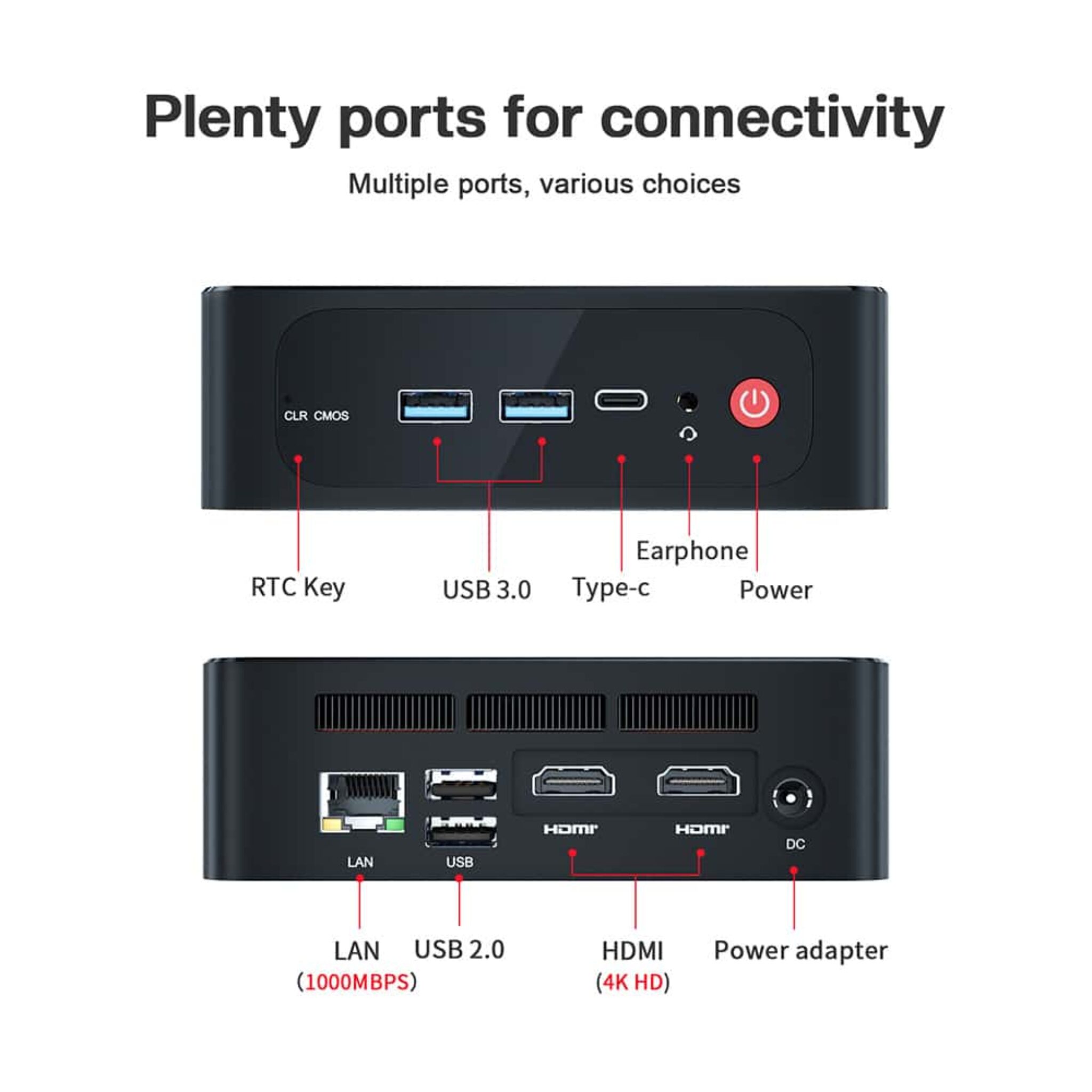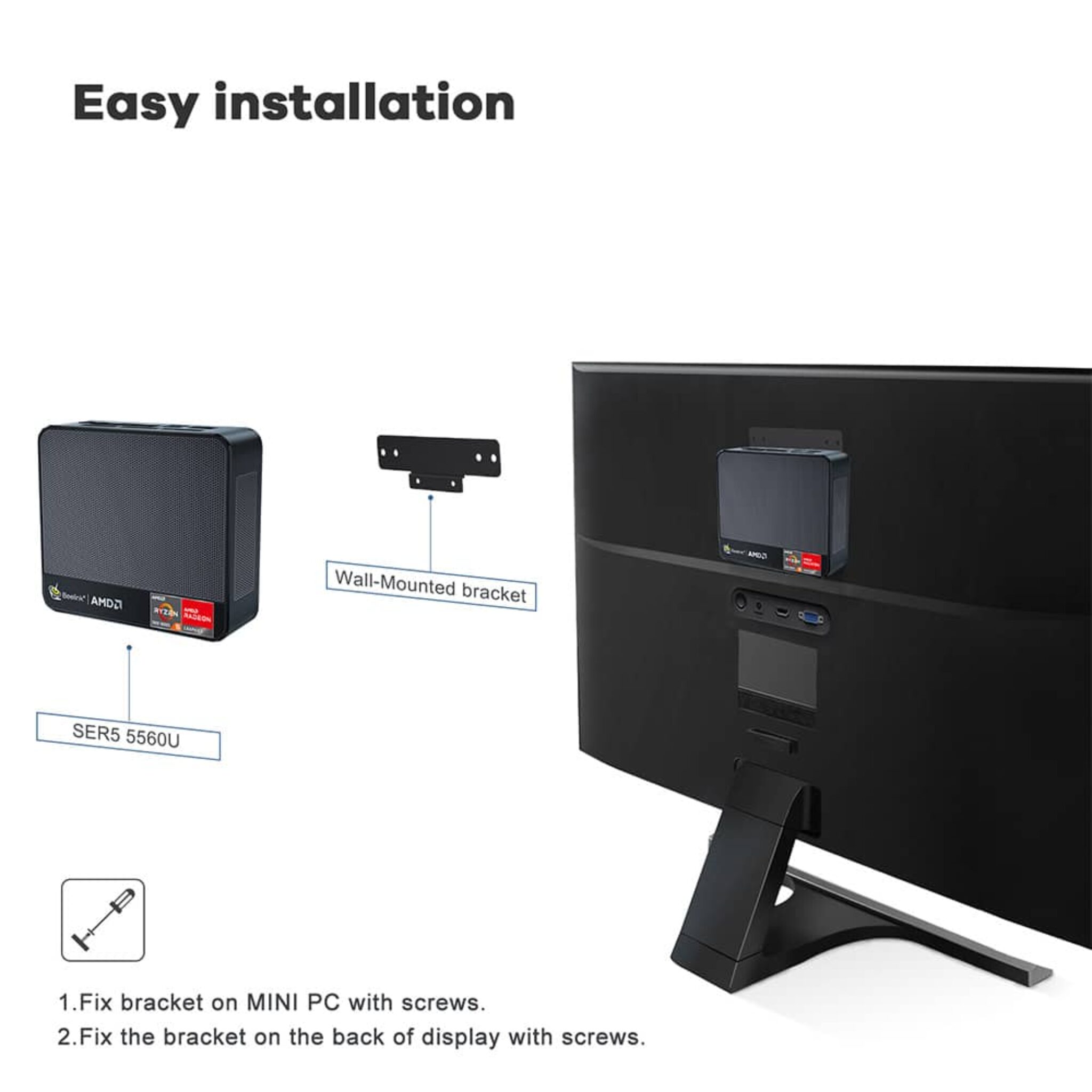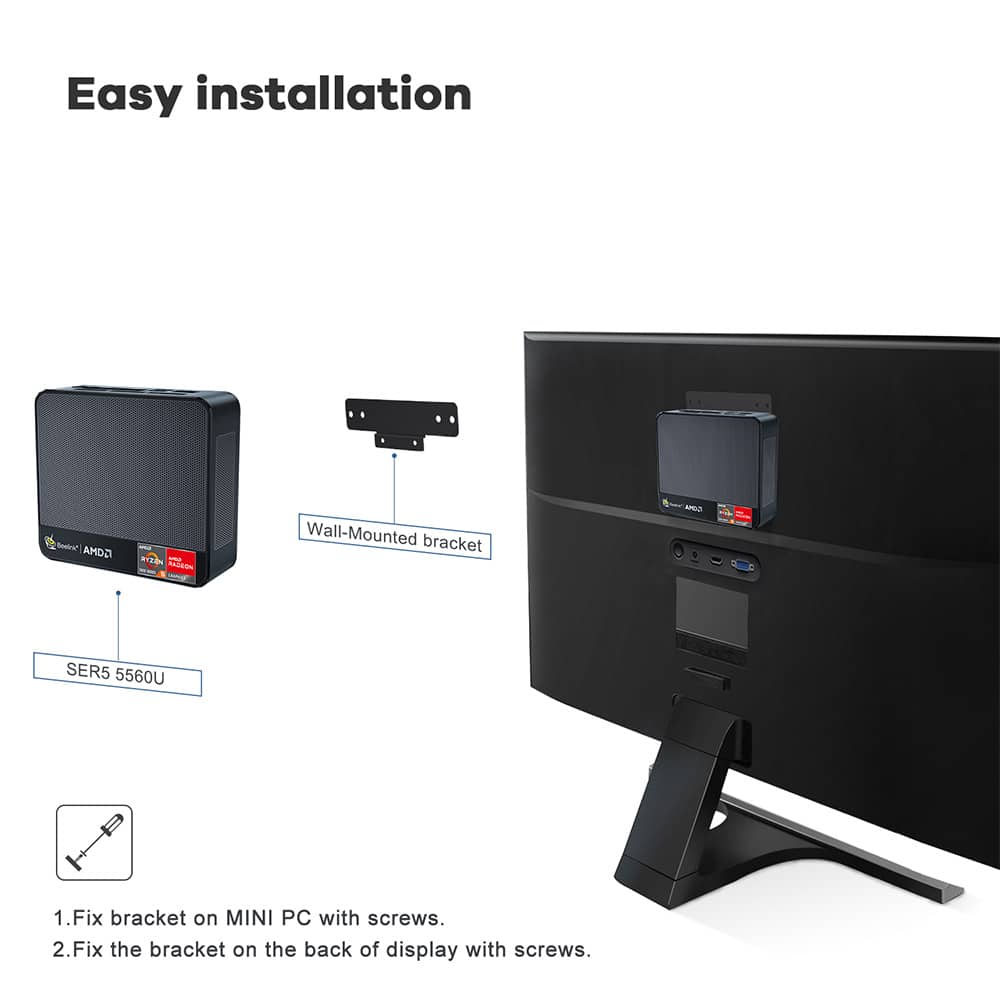 Technical Specifications
Software
OS
Windows 11
Security
PIN/Password
Processor
Brand
AMD
Model
Ryzen™ 5 5560U
Technology for CPU Cores
TSMC 7nm FinFET
# Cores
6
# Threads
12
Base Frequency
2.3 Ghz
Turbo Frequency
Up to 4.2GHz
L2 Cache
3 MB
L3 Cache
8 MB
More Info
Click Here
Graphics Processor
Interface
Integrated
Brand
AMD
Model
AMD Radeon™ Graphics
Frequency
1600 MHz
Graphics Core Count
6
Memory (RAM)
Capacity
16
Technology
Single-Channel / Dual-Channel DDR4 SO-DIMM
Speed
3200Mhz
Storage (ROM)
Capacity
500GB
Technology
M.2 2280 NVMe SSD
Network
Ethernet
1x RJ45 Gigabit
Bluetooth
5.0
Wi-Fi
WiFi 6E
I/O Interface
USB
1x USB Type-C ; 4x USB Type-A 3.0
Video
2x HDMI 2.0(4K@60Hz) ; 1x USB Type-C (4K@60Hz)
Audio
2x HDMI 2.0 ; 1x USB Type-C ; 1x 3.5mm Jack
Package Includes
1 * User Manual
1 * Power Supply
1 * HDMI Cable
1 * Mounting Bracket
Please Note
In line with the policy of continued development, the manufacturer reserves the right to amend the specifications without prior notification. The illustrations in the user manual are for reference only.
Reviews
Good product
+ (almost) silent
+ perfect for home linux server
+ replaceable RAM/WIFI/SSD
+ ez dissasembly
- Only one NVME slot
- Only one USB C slot
Birthday Delight
Does everything it said on the label. Our son is absolutely delighted with this present and certainly surprised by the small size of the powerful unit. The only downside: The courier just dumped it on the doorstep.
Fast and quiet
Nice size computer featuring Windows 11. I have it dual booting with Linux Mint 21 which installed easily as well. Definitely recommend tis PC.
Excellent
Very fast and silent windows 11 mini pc.
Money well spent in Black Friday sale.
Beelink SER5 AMD Ryzen mini PC
Starting at £360.95 Incl. VATStarting at £300.79 Excl. VAT