GPD WIN Max | Handheld Gaming PC
Gaming laptop designed for gamers
Gaming Handheld Controllers
Intel 10th Gen Core ™ i5-1035G7
16GB RAM /512GB SSD
Dual-Band Wi-Fi 6 / 1GB/s Ethernet / Bluetooth 5
£ 894.95 Incl. VAT £ 745.79 Excl. VAT
Great Accessories
Gaming laptop designed for gamers
Gaming Handheld Controllers
Intel 10th Gen Core ™ i5-1035G7
16GB RAM /512GB SSD
Dual-Band Wi-Fi 6 / 1GB/s Ethernet / Bluetooth 5
Description
The GPD WIN Max handheld gaming pc brings together the best of GPD's Win 2 and Micro PC features into one gaming ultrabook. The Win Max has an Intel 10th Gen Core ™ i5-1035G7 CPU with an integrated 11th Gen Intel Iris Plus Graphics 940. These provide excellent performance in both desktop and gaming scenarios.
Inside the Windows 10 handheld you can find a massive 16GB LPDDR4X RAM running at 3733MHz and a M.2 PCIe / SATA 512GB SSD with best in class read and write speeds. This ensures that your software loads extremely fast, and with 16GB of RAM there is no slow down when switching between tasks.
The 8 inch H-IPS display with a 10 point touch screen looks amazing. With a brightness of 500 nits and DC dimming without flickering, it stays bright when needed and seamlessly transitions when not. The screen is not only great for Windows Gaming handheld but also work applications such as Photoshop which demand a high quality display.
GPD has got the design right when it comes to combining ultrabook PC with gaming handheld  layouts. On the base you can find a QWERTY chiclet-style full keyboard layout with backlight. It has a built-in touchpad, which supports gestures with up to three-fingers and push-down operations.
The high quality Japan Alps manufactured dual analogue sticks are clickable for L3/R3 buttons. The double layer silk-printed ABXY gaming buttons are comfortable for extended gaming sessions. The L1/L2 and R1/R2 buttons have highly-reliable Panasonic micro switches. This works as a Microsoft Xbox controller and usually requires no additional setting up on this mini laptop with platforms such as Steam, GoG or Epic Games,.
Connectivity is another of the real highlights of the Win Max. The new WiFi 6 802.11ax standard supports up to an amazing 300Mb/sec transfer rate. And the Bluetooth 5 supports up to seven connections. You can be assured fast and reliable wireless connectivity.
Wired connectivity is also great with a HDMI 2.0b port providing high quality output to a TV or monitor. The RJ45 ethernet port is perfect for high speed data transfer. There are two USB Type-A, One USB 3.1 and a USB Type-C 3.1 Gen 2 ports for connecting high speed USB devices. You can also find one Micro SDXC slot for high speed card access.
The GPD Win Max specs continue to impress with support for eGFX via the Thunderbolt 3 interface. This will allow you to connect an external graphics card solution to further improve the graphics quality and performance. More details will be provided on this in the future.
The USB Type-C port also serves as the charging port. Included with the GPD Win MAX portable laptop is a 65W Super Mini GaN Charger measuring just 36x75mm, the world's smallest 65W power adapter! There are three 5000mAh 57Wh rechargeable batteries inside to provide a long lasting battery life on one charge.
Technical Specifications
Softwares
OS
Windows 10 Pro
Processor
Turbo Frequency
3.60 Ghz
Version
Intel Core i5 – 1035G7
Generation
10th (Comet Lake)
Base Frequency
1.20 Ghz
# Cores
4 Cores
# Threads
8 Threads
Graphics Processor
Model
Iris Plus Graphics 940
Turbo Frequency
1.05Ghz
Manufacturer
Intel
Base Frequency
300 Mhz
DirectX Support
12
OpenGL Support
4.5
Battery
Type
Li-Polymer
Capacity
57Wh, 11.4V==5000mAh
Memory/Storage
RAM
16GB
RAM(spec)
LPDDR4X @ 3733Mhz
Connectivity
Ethernet
10/100/1000M Ethernet Adapter (RJ45)
Wi-Fi
IEEE 802.11a/b/g/n/ac/ax Module – Dual-Band
Bluetooth
5
I/O Interface
USB
1x USB Type-C Thunderbolt ; 1x USB Type-C 3.1 Gen2 ; 2x USB 3.1 Gen1
Video
1x HDMI ; 1x USB Type-C 3.1 Gen2 ; 1x USB Type-C Thunderbolt
Audio
1x 3.5mm Headphone&Microphone Port
Power
Via USB Type-C
Dimension/Weight
Product Dimensions
(L x W x H): 20.7 x 14.5 x 2.6 cm / 8.14 x 5.7 x 0.6 inches
Product Weight
790g / 1.74lb
Application Ready
At the time of publication, this list is comprehensive and accurate. Specific apps or add-ons may be removed or added in the future.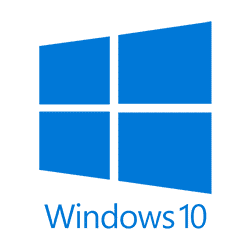 Windows 10 OS
The most used Operating System on the planet. That's for a reason
Package Includes
1* GPD WIN Max Windows Hanhdeld
1* USB Type-C Cable
1* Power Adapter
1* User Manual
Please Note
In line with the policy of continued development, the manufacturer reserves the right to amend the specifications without prior notification. The illustrations in the user manual are for reference only.
Reviews
Excellent Handheld Computer
The GPD WIN Max is truly a very nice and powerful little computer. Don't expect to play things like Cyberpunk on it, but for older games, its just perfect. I have been playing things like Borderlands 1 up to 3, Thief, Grid (2019), Dirt Rally 2.0 etc, and a load of smaller games like Dead Cells, and Hades. Handles emulation very well, up to Ps2 levels. I prefer this over my Switch as it has a bigger screen (for my old eyes), and I also think the controls seem better. For example, playing Borderlands on the Switch never felt like the controls were very smooth, but on the Max, it plays brilliantly.
Admittedly, it is a little expensive, and is very much a premium device, but it allows me to take my Desktop PC gaming on the go.
The Win Max is on another level
Excellent little portable machine with so much power, it can play all of my Triple A games without so much as a stutter. I would recommend the Win Max to anybody interested in playing games on the go, top notch. 👍
spectacular
it has great features. highly equipped. It can be used for both game and business. Being portable is another advantage.
This laptop is ...
This laptop is a great gaming device with an amazing potential. I gave it a low value for money rating because you can get so much more power for the price but that is not the point of this device the main point is portability and kind of all in one where the is a full fledged high quality controler really good screen already includet and with the right usage good battery life to enjoy gaming on go and then you can come home and plug an egpu dock and enjoy high fidelity gaming on big screen or do work yes i would recommend device to any one even as a main pc or possibly as a travel companion.
GPD WIN Max | Handheld Gaming PC
£ 894.95 Incl. VAT £ 745.79 Excl. VAT