GPD WIN Max | Handheld Gaming PC
Gaming laptop designed for gamers
Gaming Handheld Controllers
Intel 10th Gen Core ™ i5-1035G7
16GB RAM /512GB SSD
Dual-Band Wi-Fi 6 / 1GB/s Ethernet / Bluetooth 5
£745.79 Incl. VAT£745.79 Excl. VAT
Great Accessories
Gaming laptop designed for gamers
Gaming Handheld Controllers
Intel 10th Gen Core ™ i5-1035G7
16GB RAM /512GB SSD
Dual-Band Wi-Fi 6 / 1GB/s Ethernet / Bluetooth 5
Description
The GPD WIN Max handheld gaming pc brings together the best of GPD's Win 2 and Micro PC features into one gaming ultrabook. The Win Max has an Intel 10th Gen Core ™ i5-1035G7 CPU with an integrated 11th Gen Intel Iris Plus Graphics 940. These provide excellent performance in both desktop and gaming scenarios.
Inside the Windows 10 handheld you can find a massive 16GB LPDDR4X RAM running at 3733MHz and a M.2 PCIe / SATA 512GB SSD with best in class read and write speeds. This ensures that your software loads extremely fast, and with 16GB of RAM there is no slow down when switching between tasks.
The 8 inch H-IPS display with a 10 point touch screen looks amazing. With a brightness of 500 nits and DC dimming without flickering, it stays bright when needed and seamlessly transitions when not. The screen is not only great for Windows Gaming handheld but also work applications such as Photoshop which demand a high quality display.
GPD has got the design right when it comes to combining ultrabook PC with gaming handheld  layouts. On the base you can find a QWERTY chiclet-style full keyboard layout with backlight. It has a built-in touchpad, which supports gestures with up to three-fingers and push-down operations.
The high quality Japan Alps manufactured dual analogue sticks are clickable for L3/R3 buttons. The double layer silk-printed ABXY gaming buttons are comfortable for extended gaming sessions. The L1/L2 and R1/R2 buttons have highly-reliable Panasonic micro switches. This works as a Microsoft Xbox controller and usually requires no additional setting up on this mini laptop with platforms such as Steam, GoG or Epic Games,.
Connectivity is another of the real highlights of the Win Max. The new WiFi 6 802.11ax standard supports up to an amazing 300Mb/sec transfer rate. And the Bluetooth 5 supports up to seven connections. You can be assured fast and reliable wireless connectivity.
Wired connectivity is also great with a HDMI 2.0b port providing high quality output to a TV or monitor. The RJ45 ethernet port is perfect for high speed data transfer. There are two USB Type-A, One USB 3.1 and a USB Type-C 3.1 Gen 2 ports for connecting high speed USB devices. You can also find one Micro SDXC slot for high speed card access.
The GPD Win Max specs continue to impress with support for eGFX via the Thunderbolt 3 interface. This will allow you to connect an external graphics card solution to further improve the graphics quality and performance. More details will be provided on this in the future.
The USB Type-C port also serves as the charging port. Included with the GPD Win MAX portable laptop is a 65W Super Mini GaN Charger measuring just 36x75mm, the world's smallest 65W power adapter! There are three 5000mAh 57Wh rechargeable batteries inside to provide a long lasting battery life on one charge.
Technical Specifications
Softwares
OS
Windows 10 Pro
Processor
Turbo Frequency
3.60 Ghz
Version
Intel Core i5 – 1035G7
Generation
10th (Comet Lake)
Base Frequency
1.20 Ghz
# Cores
4 Cores
# Threads
8 Threads
Graphics Processor
Model
Iris Plus Graphics 940
Turbo Frequency
1.05Ghz
Manufacturer
Intel
Base Frequency
300 Mhz
DirectX Support
12
OpenGL Support
4.5
Battery
Type
Li-Polymer
Capacity
57Wh, 11.4V==5000mAh
Memory/Storage
RAM
16GB
RAM(spec)
LPDDR4X @ 3733Mhz
Connectivity
Ethernet
10/100/1000M Ethernet Adapter (RJ45)
Wi-Fi
IEEE 802.11a/b/g/n/ac/ax Module – Dual-Band
Bluetooth
5
I/O Interface
USB
1x USB Type-C Thunderbolt ; 1x USB Type-C 3.1 Gen2 ; 2x USB 3.1 Gen1
Video
1x HDMI ; 1x USB Type-C 3.1 Gen2 ; 1x USB Type-C Thunderbolt
Audio
1x 3.5mm Headphone&Microphone Port
Power
Via USB Type-C
Dimension/Weight
Product Dimensions
(L x W x H): 20.7 x 14.5 x 2.6 cm / 8.14 x 5.7 x 0.6 inches
Product Weight
790g / 1.74lb
Application Ready
At the time of publication, this list is comprehensive and accurate. Specific apps or add-ons may be removed or added in the future.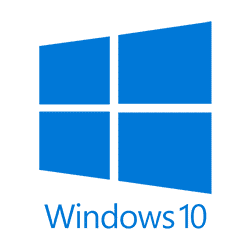 Windows 10 OS
The most used Operating System on the planet. That's for a reason
Package Includes
1* GPD WIN Max Windows Hanhdeld
1* USB Type-C Cable
1* Power Adapter
1* User Manual
Please Note
In line with the policy of continued development, the manufacturer reserves the right to amend the specifications without prior notification. The illustrations in the user manual are for reference only.
Reviews
Excellent device
Great performance from AMD chip, decent amount of storage, joy-pad controls comfortable to use. Excellent for emulation, even some Switch and PS3 games.
The majority of PC games also recognize the controller.
Form factor is brilliant for gaming and the keyboard is decent enough.
Minor quibbles are the start select buttons are to small and awkwardly placed, screen is decent rather than excellent and the dual fan mode is a bit noisy. However I was aware of all of these before purchase.
Overall I think this is currently the sweet spot for performance in a windows handheld.
Excellent device. Great shipping.
Thanks DroiX!
Super happy with my purchase of the GPD Win Max 2021. The Ryzen 7-4800U is a beast of a chip. I'm running it at around 10-12 TDP and battery life is amazing. Shipping to Sweden was fast and smooth. Would recommend this reseller!
Great device! Great service from DroidX
I needed a handheld pc so that I can chill out with my family while playing AAA games as well as indie from Steam.
I like the clamshell factor and this is a perfect fit for my usage, I have the amd and games runs well (even cyberpunk)
This was a backorder and DroidX have diligently update me every week and then when in stock delivery have been fast!
The Win Max 2021 ia awesome
Great device for gaming and office on the go work.
Tons of performance.
Great build quality.
Runs perfectly Gta 5, Mass Effect Legendary, Elex, F1 2021, Fifa 2021, Assasins Creed Odyssey.
Great for emulation.
Good battery life - 2h+ F12021 to 4h+ Fifa 2021 to 7h+ media and office.
Storage is plentifull and fast.
Was concerned about the analog aticks being too shallow, but I was really impressed. Much better than the switch controllers but not quite at the dedicated gamepad level.
800p screen resolution is enough for all use cases. Screen can get really bright if needed (I usually only use it at 20 to 50 %).
Backlit keys is really nice to have in this small laptop.
Inputs are plentifull.
No bloatware installed.
Good keyboard with good key travel. Layout a little bit strange but it is understandable for such a small device.
Toggle switch for controllers between gamepad and mouse functions is awesome. I mostly use the analog and triggers for mouse controlls and it works perfectly.
Does not get that hot and loud at stress, although I use ANC headphones most of the times.
Only negative are the speakers that are not too loud and easily covered by hands. No big problem for me as I use the Sony wh1000 xm4 wireless headphones.
Great future update would be a slightly bigger screen with less bezels and also to be oled.
From droix side, it came in 3 days from UK to Germany which is much faster than expected.
The price per performance is quite good.
GPD WIN Max | Handheld Gaming PC
£745.79 Incl. VAT£745.79 Excl. VAT